[Opinion column written by Imagine Bermuda and the Family Centre] December 5th marks the 1st Anniversary of the death of Nelson Mandela, a Global Icon who has left a legacy, for us all.
We pause to honor him at a time that we process securing the 'America's Cup Finals', an unprecedented opportunity which offers a platform for the potential transformation of Bermuda.
As we digest this watershed announcement, honouring Mandela's legacy, offers a chance to reflect on the implications. This story is a tale of transformation on a personal and national level, through a commitment to principles.
Mandela's leadership exemplified authenticity and integrity, which brought a divided nation together – against all odds. His demonstration that strength could be exercised with humility and his respect for all, galvanized South Africa on their new journey.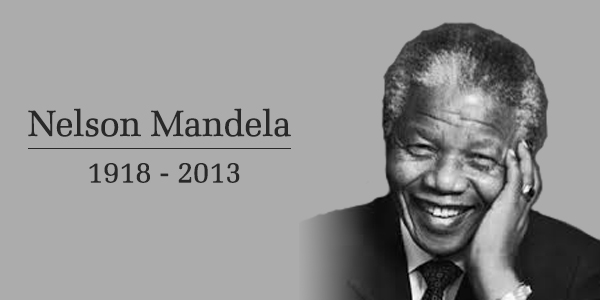 As we look to foster a Conversation with clear terms of engagement, around the rebirth of Bermuda, we can learn from Mandela's example and that of our local Giants, on whose shoulders we all stand.
When Edwin Skinner retired as the principal of the segregated Cavendish Primary in 1946, he became the change. Aware of the limited access for black children to secondary education; his sense of respect led him to educate a number of students at his home, and then at Old Elliott – including Ottie Simmons, John Swan and Roosevelt Brown.
At a time when women had limited public roles in Bermuda, Roslyn Williams and her husband – Edouard – hosted the secret meetings at their home, ensuring the success of the Theatre Boycott. Soon after that, Roslyn became the Voice of the CUAS campaign –speaking truth to power with respect for all – which was key in making the Right to Vote, universal.
Of course there are many more examples of those who provided our foundation.
Some made Bermuda's hospitality industry the Global Benchmark in a bygone era. These were employees who provided service with the utmost of respect for themselves and visitors. They exuded qualities of integrity that built trust with guests which sustained relationships across generations.
There are numerous exemplars of these qualities of character in the current Generation. Kalmar Richards the Principal at Cedarbridge, models respect; knowing the names of each of her 600-odd students and for more than a decade has made herself available to greet each one on most school mornings. Jim Butterfield also models respect, employing many persons recovering from substance abuse, exemplifying a commitment to inclusion.
Let's use this watershed period in Bermuda, to come together as a community and foster a healthy dialogue that helps us clarify our shared values, facilitates the inclusion of every sector of the island and helps shape a renewed Vision.
As we prepare for the 'America's Cup', we can make this a learning opportunity, a transformational period when we hold ourselves accountable, strengthen our connections and standing on the shoulders of Giants, fulfill our collective potential.
- Imagine Bermuda and the Family Centre
Read More About