Members of the Mt. Zion AME Church, along with others, staged "30/30 Thursday: 30 Lives/30 Minutes of Solidarity: Die-In Event" at 12.00pm today [Dec 18], bringing the community together in order to protest against gun violence in Bermuda.
Saying that since 2003 Bermuda has lost 30 young men to gun violence, the Church said they will stage the "Community Die-in" as a "show of community solidarity that we value our sons," and to say "we refuse to accept as a norm our sons killing our sons in our community."
"We refuse to accept as a norm the devaluing of our lives by those who do not value their own," a statement from the Church said. "We refuse to let cynicism, hatred, hopelessness, violence and the gang culture to go unchallenged in our community and in our homes."
The event is still underway, and we will update with additional information, photos and videos as able.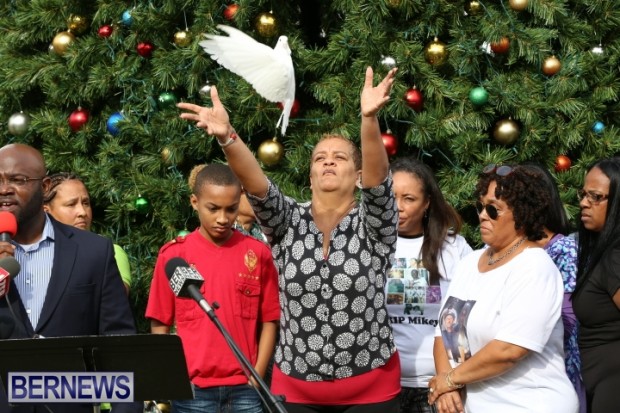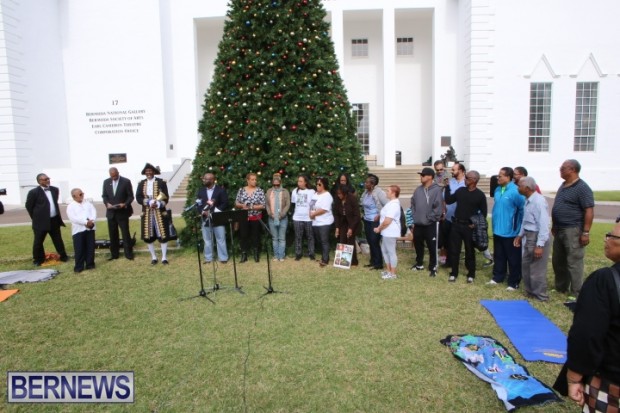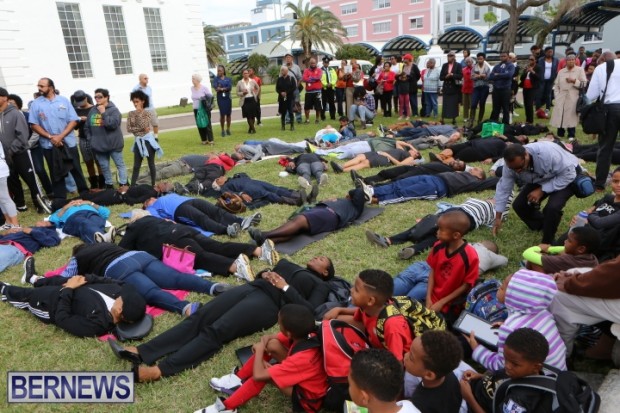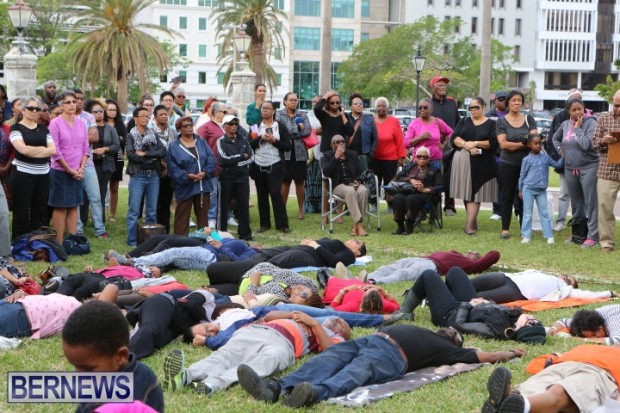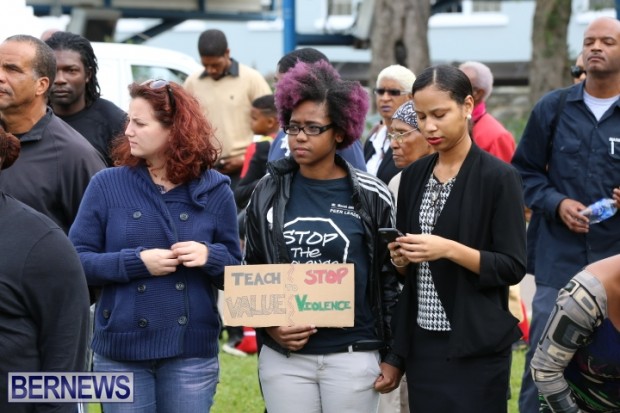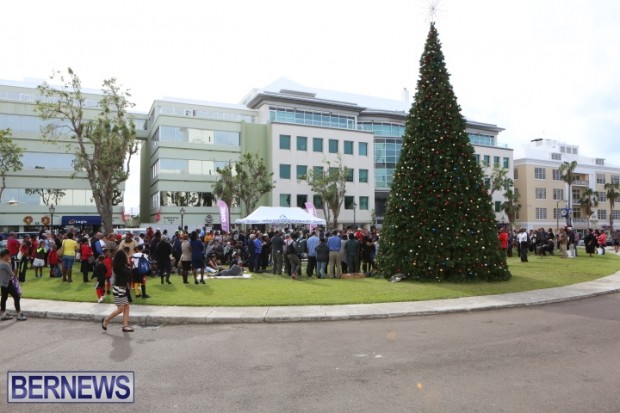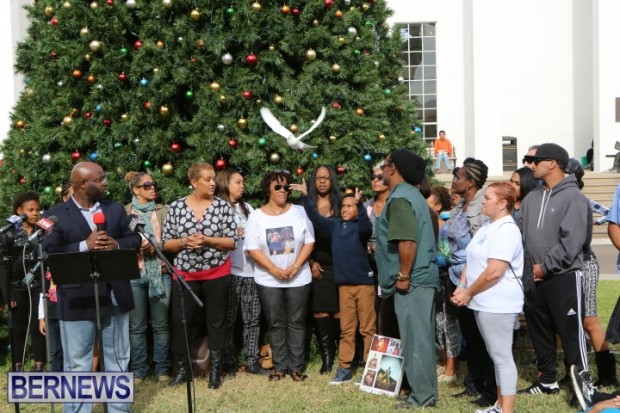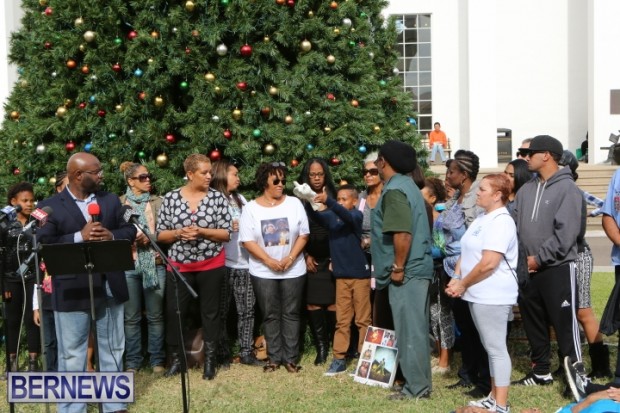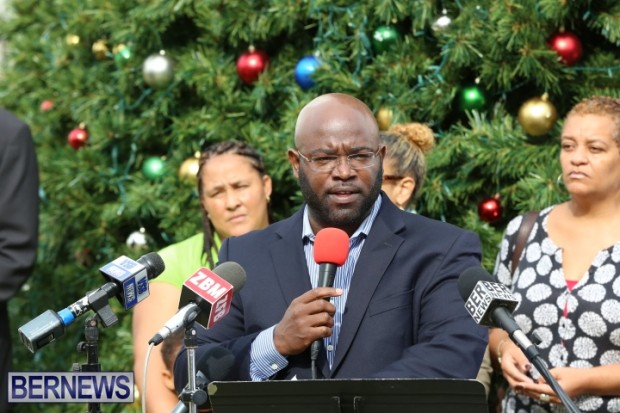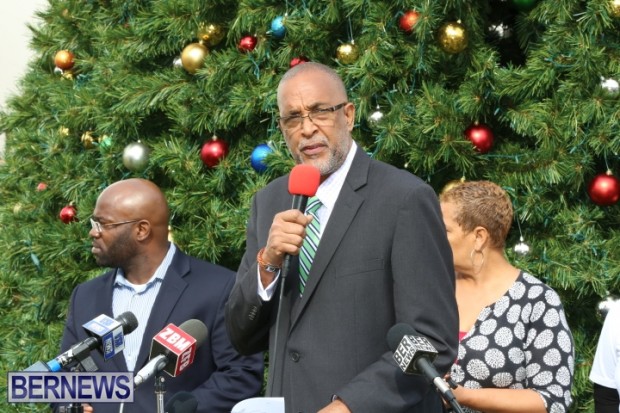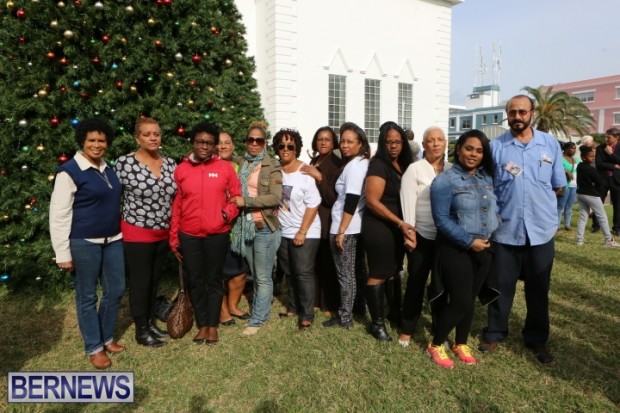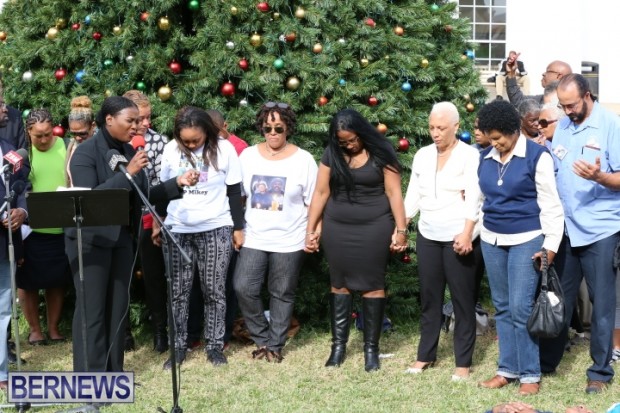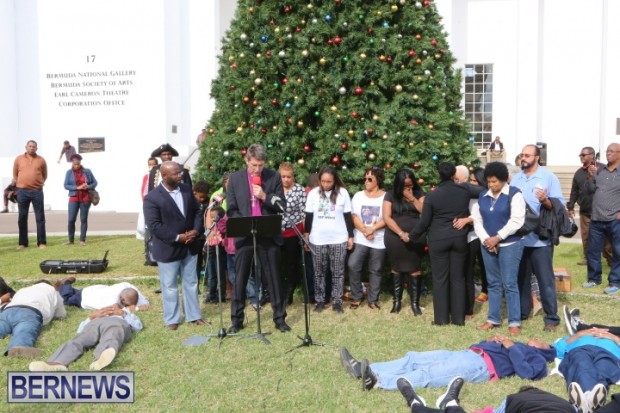 Read More About