A video clip produced by LookTV serves to honour the life and work of Peter Woolcock, who was killed yesterday [Dec 4] after being struck by a car in the Par-La-Ville Road area.
The video features Mr. Woolcock, a talented cartoonist whose work regularly appeared in the Royal Gazette, as he discusses his career, which had spanned 54 years at the time of filming.
Mr. Woolcock is pictured below taking part in the recent Remembrance Day parade.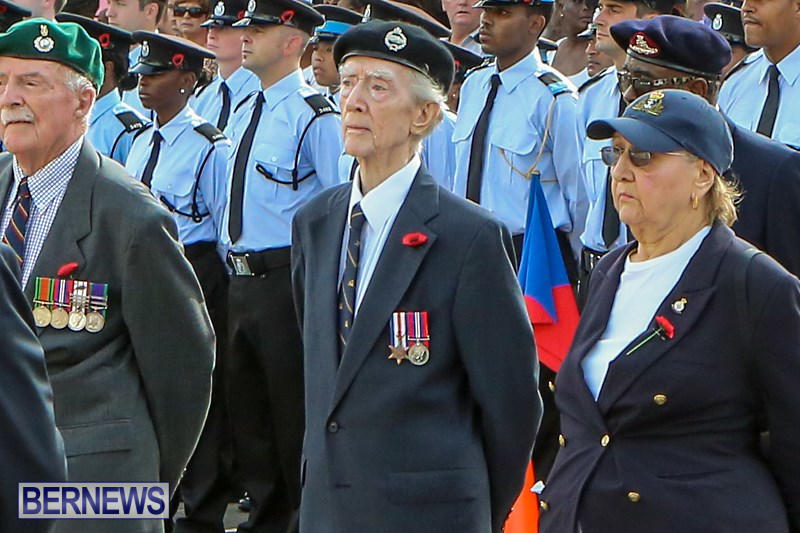 At the time, Mr. Woolcock described his beginnings as a political cartoonist in Bermuda by saying, "I eventually came to Bermuda, that was in '81. And I realized there was a market for political – there was nothing in that particular niche of political cartooning."
"In '83, there was an election, and the situation became so irrestistable that I took two or three cartoons into the papers and it sort of took off from there."
Video courtesy of LookBermuda archive, filmed in 2008
The Look Bermuda video, edited by Milton Raposo, with camera work by Ben Watson, features Mr. Woolcock reflecting on many aspects of his career, with the Bermudian flavour of his work taking the spotlight.
Of cartooning on the island, Mr. Woolcock says, "I compare myself to my contemporaries in the States and in Britain; I couldn't do what they do. They really are, sometimes, pretty vicious.
"I don't think there's any room or need for that here – I think ours is, dare I say, a gentler society."
In paying tribute to Mr. Woolcock yesterday, Premier Michael Dunkley said, "He had a unique perspective of Bermuda, its politics and its culture and he shared that through his illustrations. He was a great talent, and he will be missed."
Read More About