Bermuda's Brazilian Football School invites all players aged 7-13 to their 'Train Hard, Win Easy' mid term camp next month.
The camp will be held at the grounds of the North Village Community Club and this will offer the player both technical and educational learning on the field and the B&V Educational Learning Centre.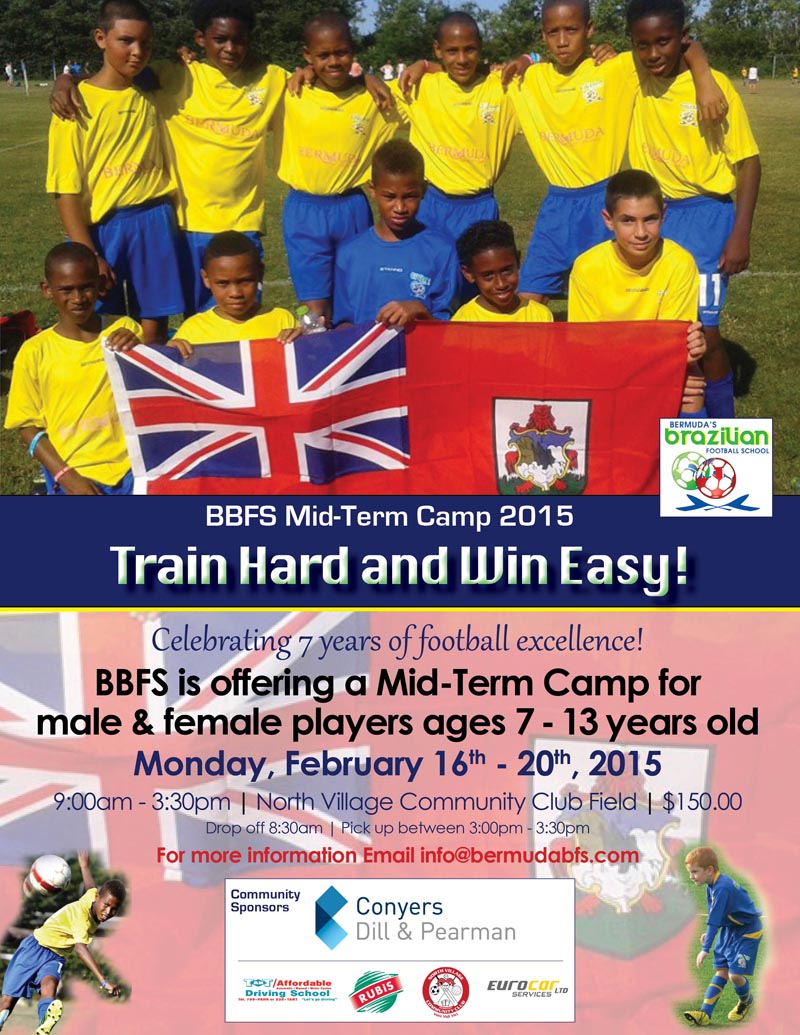 "The camp will focus on individual skills training, team tactics, conditioning, life skills and small sided games," a spokesperson said.
"We wish to thank our lead sponsor Conyers Dill & Pearman for their continued support. We also wish to acknowledge our Community Program sponsors that assist us through the entire year, Rubis Energy Bermuda, TnT Affordable Driving School and Eurocar Ltd Services.
"For further details please click on the link here."
Read More About