Four organisations that protect and serve the Island were recognised last night [Jan 17] with Bermuda CableVision Community Service Awards at the company's tenth annual 'Salute to Service' banquet held at The Fairmont Southampton.
This year's recipients are the Bermuda Fire & Rescue Service, Emergency Medical Technicians, Bermuda Police Service and the Bermuda Regiment for going beyond the call of duty to protect the Island and its people.
Fire Chief Lloyd Burchall, Alvin Botelho, Mrs. Botelho & Dana Lovell of the BFRS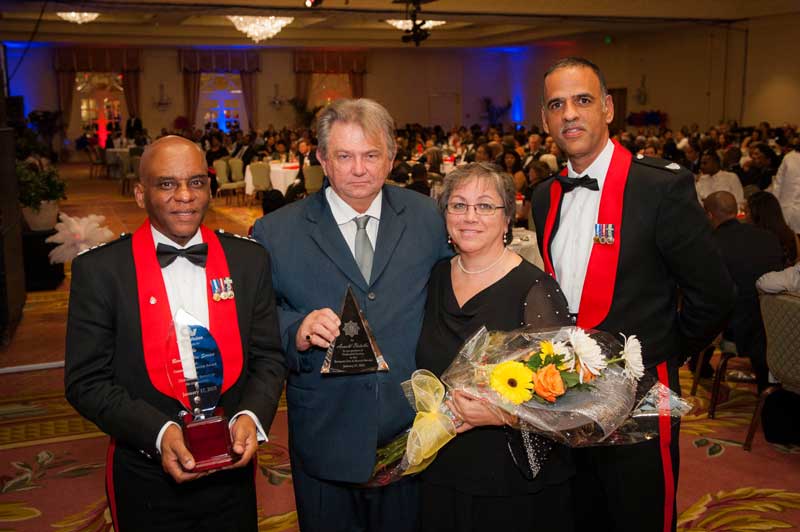 Martha Dismont, Executive Director of the Family Centre, was recognised with the annual Rollin Nathan Community Award. She was honoured for her work over the years in helping Bermuda's families.
In addition, Bermuda CableVision made a $50,000 donation over two years to the Royal Bermuda Yacht Club Sailing Academy for the purchase of four SL16 Catamarans to be used by young sailors across the Island.
Martha Dismont and Rollin Nathan, Sales Manager, Bermuda CableVision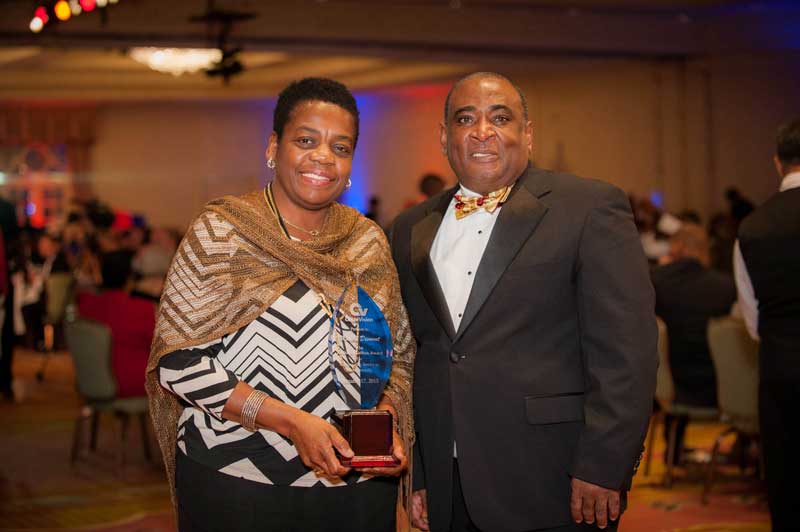 The CableVision banquet themed 'Service Above Self' honoured Bermuda's service organisations and Ms. Dismont with an entertainment programme for more than 500 guests including Governor George Fergusson, Premier Michael Dunkley,  Speaker of the House Randy Horton, Minister of Education Wayne Scott, Minister of Community, Culture and Sports Patricia Gordon-Pamplin,  Minister of Health & Environment Jeanne Atherden, Minister of Public Works Craig Cannonier and U.S. Consul General Robert Settje.
Chief EMT Walter Brangman and the EMTs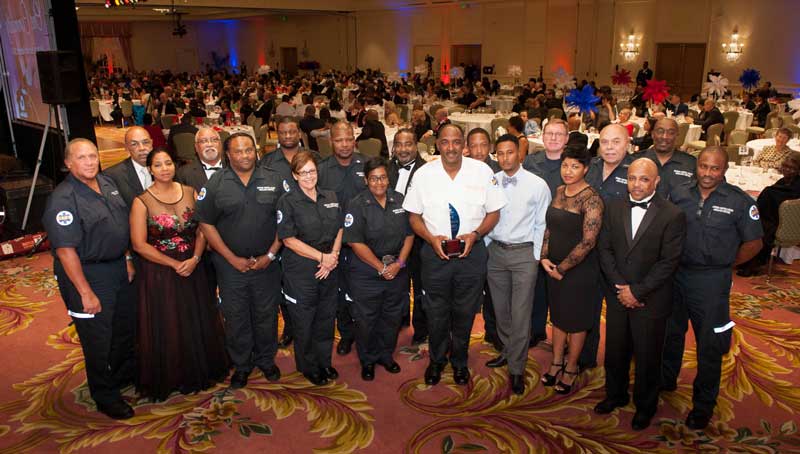 This year, CableVision celebrates the tenth anniversary of the Community Service Awards, which began in December 2004. Since then, dozens of men and women from all walks of life have been recognised for helping their fellow citizens and contributing to their community.
Terry Roberson, CEO, Bermuda CableVision, says, "The men and women of Bermuda's essential service organisations who we honoured tonight work very hard to make Bermuda a better place.
"We can sleep soundly at night because of their brave commitment to serving and protecting their community. Ms. Dismont is a hero for her tireless work to help Bermuda's children. They don't do it for the accolades, but they deserve our recognition of their selfless work and we're happy to celebrate them tonight."
Lt. Col. Michael Foster-Brown of the Bermuda Regiment and the Bermuda Regiment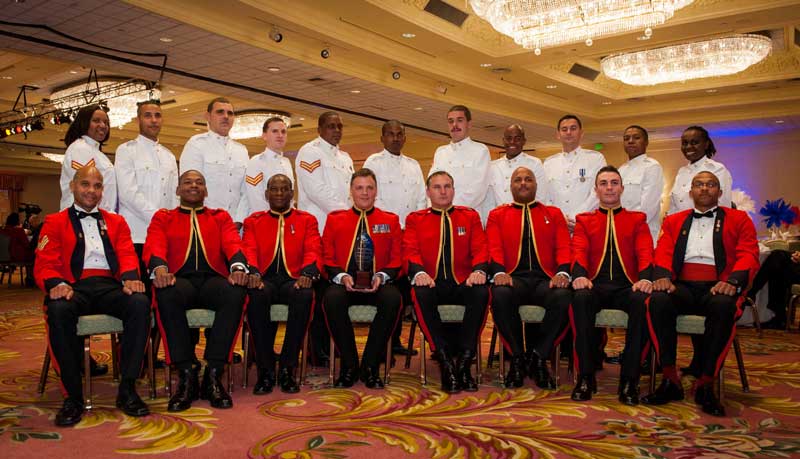 Governor George Fergusson said, "I warmly congratulate everyone honoured tonight. I am delighted that the work of the Bermuda Police Service, the Regiment, the Fire & Rescue Service and the EMT personnel has been so explicitly recognised.
"And Martha Dismont personally, and her colleagues in the Family Centre, have made, continue to make and will continue to make a vital difference in the lives of families and young people at risk. It is good to have this work publicly recognised tonight."
Michael Dunkley, Premier of Bermuda, says, "As the Minister of National Security, I work very closely with tonight's honoured organisations and am proud to call them colleagues in our mutual goal to protect our island each and every day. I would like to thank each organisation for making Bermuda a safe place."
Commissioner of Police Michael DeSilva and members of the Bermuda Police Service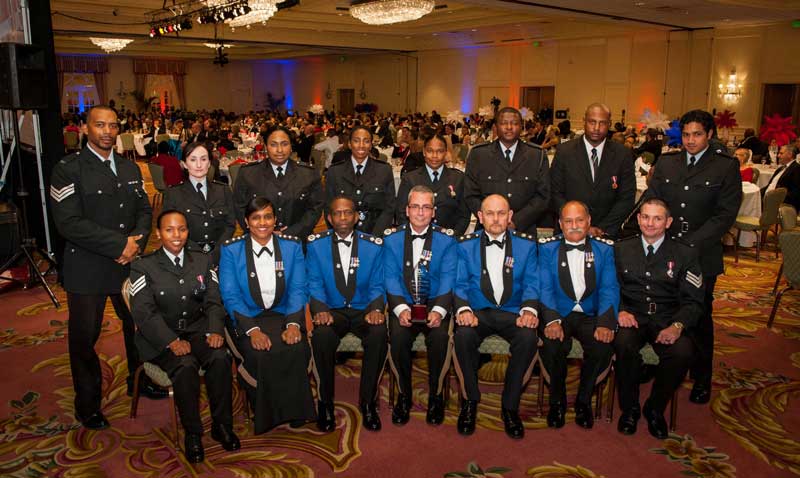 The event also included last year's Bermuda CableVision Community Service Award winners: Helene Dill, a prolific volunteer; seven senior school volunteers in recognition of hundreds of hours of community service; and five leading, local food companies for participating in CableVision's "Open Hands Loving Hearts" food drive. Many of the Bermuda CableVision Community Service Award winners from previous years, representing a vast array of good causes, were in attendance as well.
Read More About