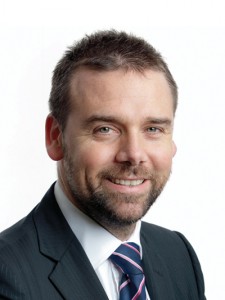 Michael Hanson has been named Counsel by Appleby. Across the firm's offices, Appleby announced a total seven firm wide appointments, including one lawyer to partner and six to counsel.
Michael Hanson is a member of the Dispute Resolution group and is also the head of the Bermuda Employment and Immigration team.
Mr Hanson leads a team of lawyers who have particular experience with high value contentious and non-contentious employment and immigration issues and predominantly act for global banks, reinsurers, insurers, hedge funds and professional service organisations. He also serves as the Chairman of Bermuda's Human Rights Commission, a position he has held since 2013.
Appleby Bermuda Managing Partner, Kiernan Bell said: "Michael's appointment to Counsel is a direct reflection on not only his excellent work on behalf of clients, but also his leadership within the firm and impact in Bermuda.
"We are lucky to have him and on behalf of all the partners I would like to congratulate Michael and the others on their well-deserved appointments this year."
The new appointments are effective 1 April 2015. The other individuals appointed internationally are:
Partner Appointment
Kyle Sutherland is a member of the Corporate group in the Isle of Man office. He is qualified to advise on both the laws of BVI and Isle of Man, and specialises in a broad range of corporate and commercial disciplines in those jurisdictions, ranging from joint venture work, restructurings, mergers and acquisitions, asset finance transactions, private placement and listing work. He joined Appleby in August 2010.
Counsel Appointments
Sharmilla Bhima is a member of the Corporate and Dispute Resolution groups in the Mauritius office. On the transactional side, she has worked on a number of transactions for financial institutions, private equity and hedge fund clients. She is an expert in intellectual property law and regularly advises on the protection of intellectual property matters. She formed part of the team that was responsible for opening the LCIA chapter in Mauritius on international arbitration. On the non-transactional side she successfully appeared for a matter that is now a leading authority on the enforcement of English judgments in Mauritius. Prior to joining the firm in August 2007, she was a practising barrister in general private practice with extensive exposure to both the offshore commercial and litigation fields.
Paul Cheuk is a member of the Corporate group in the Hong Kong office. Paul joined Appleby in May 2002 and he practises in the area of corporate and commercial law, specialising in Cayman funds, joint ventures/private equity, M&A transactions, securities/debt offerings, share capital reorganisations and Cayman partnerships. Recent transactions on which he has worked include Cayman registered and closed-ended funds [including segregated portfolio companies], BVI bonds/notes issuance, sale and purchase of shares, Bermuda shareholders requisitions, IPOs and capital restructurings.
Jo Lit is a member of the Corporate group in the Hong Kong office. Jo practises in the area of capital markets, with a strong focus on offshore companies listed in Hong Kong. Jo advises clients in Hong Kong, mainland China and southeast Asia in a broad range of transactions with multi-jurisdictional elements, including private and public offerings of debt and equity, restructuring, mergers and acquisitions, spin-offs, re-domiciles as well as other corporate and commercial law related transactions involving Bermuda, BVI and Cayman entities. Jo joined Appleby in February 2012.
Anjana Ramburuth is a member of the Corporate group in the Mauritius office. She advises on a range of corporate, commercial and corporate finance transactions and her practice includes advising on banking and structured finance transactions, credit restructuring, derivatives transactions and securities offerings, public and private M&A, litigation and insolvency, public and private equity, company, fund and trust formation, and employment law matters. Anjana joined Appleby in April 2007.
Tim Swift is a member of the Dispute Resolution group in the Isle of Man office. He is a former English Deputy District Judge, an English Solicitor, a Manx Advocate and Commissioner for Oaths with 31 years' experience in all forms of Civil and Commercial Litigation, having acted for private, commercial, insurance and union clients. Although experienced in a broad range of Civil Disputes, Tim specialises in Personal Injury, Professional Negligence and Professional Conduct cases. Tim also acts in various Trust/Probate claims and Commercial disputes. Tim has a particular specialism in cases involving vexatious litigants. Tim regularly appears on behalf of clients in the Manx Courts and Tribunals, and frequently represents clients in Mediations. He joined Appleby in April 2010.
For further information please contact: Kanelli Marsh | Marketing Manager | e:kmarsh@applebyglobal.com
Read More About