On Monday, March 9th, Sandys Boat Club hosted two darts tournaments: the Bermuda National Open Ladies Singles and the Luck of the Draw Doubles Championships. With the west end club providing both the atmosphere and new boards for the competitors to throw on, a good night was had by all in attendance, with some high quality darts thrown by all.
Results
The National Ladies Open Singles was played as best of three legs 501, straight start, double finish, bull-up for the deciding leg if necessary.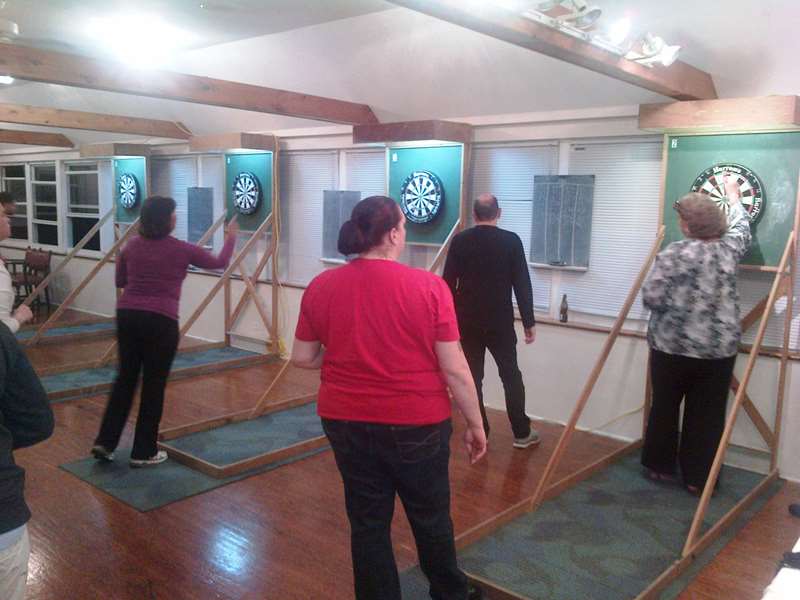 The semi-finals saw Jaime DeSilva beat Kathy Bromby 2-0 and Juliana D'Estelle-Roe beat Kim DeSilva 2-0.
In the final, Juliana D'Estelle-Roe beat Jaime DeSilva 2-0.
Juliana played excellent darts throughout the evening, hitting several tons along the way. It was a spirited effort from the newcomer Jaime DeSilva, but she couldn't find a double when needed, as Juliana hit her winning double to lift the title for the second year in a row.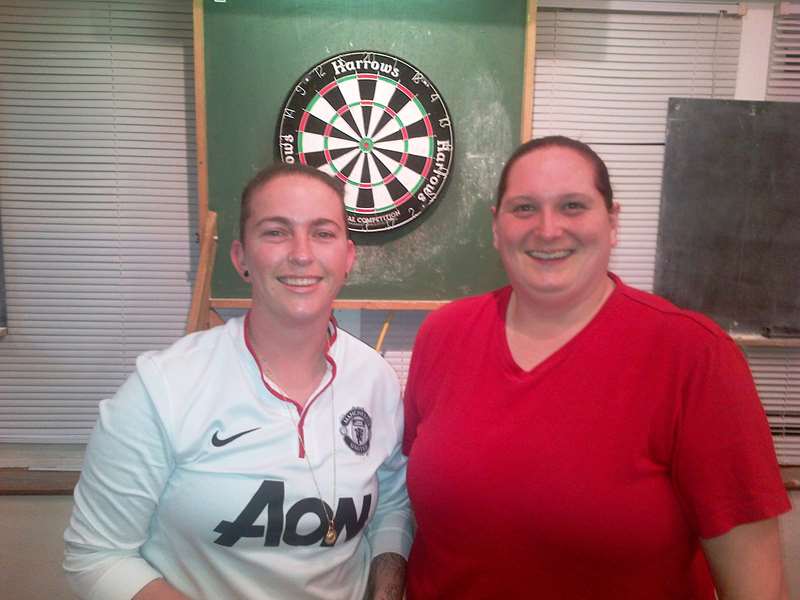 The Luck of the Draw Doubles was played as first leg 501, second Leg Cricket, if tied at leg, leg then the bull winner chose the last game, either cricket or 501.
In the semi-finals, it Simon Carruthers and Jaime DeSilva versus Richard Phillips and Kirista Rabain.
Carruthers and DeSilva won the first leg, but Phillips and Rabain started well in the cricket leg , only to find problems on hitting the bull. This left a chance for Carruthers and Desilva, who went on to win 2 -0.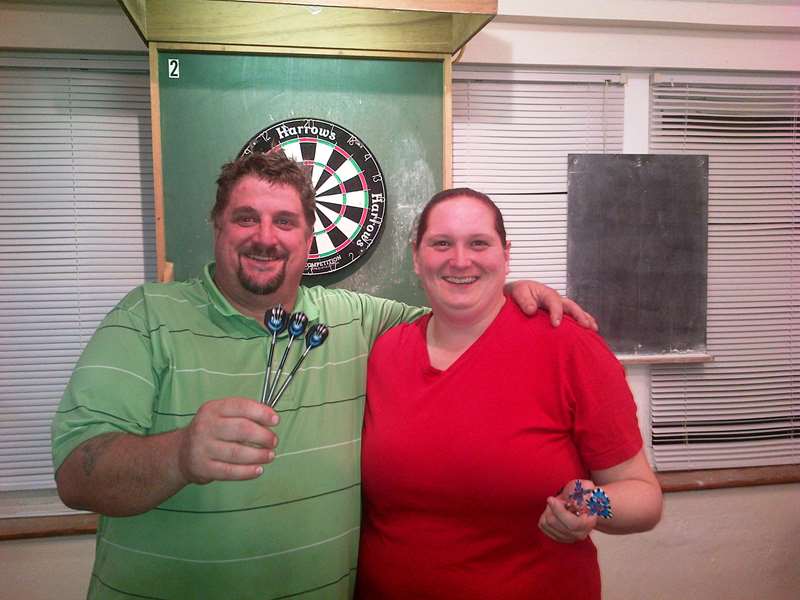 Another match saw Marc Siese and Shaine Benevides versus Kathy Bromby and Jim McLennan.
It was a very close 501 game, which was just edged by Siese and Benevides to move one leg up. The cricket saw Bromby and McLennan play well, but again their final elusive bulls eye proved to be too much, as Siese and Benevides made no mistake in hitting theirs for a 2 -0 victory.
The final saw Simon Carruthers and Jaime DeSilva versus Marc Siese and Shaine Benevides.
Carruthers and Desilva won the bull-up and got the match underway, but some good scoring saw Siese and Benevides down to a finish first. Benevides missed his chance to take out 52, which left Carruthers a chance to hit 113, which he did [single 20, treble 19, double 18) to steal the first leg.
Cricket saw both teams hitting big trebles to close out their numbers quickly, but after three quick bulls by Carruthers and DeSilva, there was no reply from Siese and Benevides, which left Jaime DeSilva to hit treble 16 with her first dart to clinch the title for team Carruthers and DesSilva.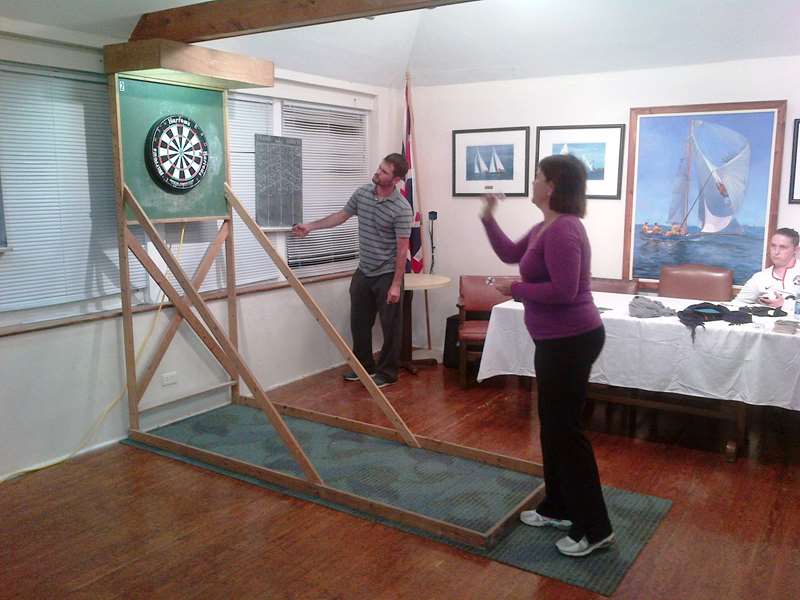 Next week sees the return of regular league action, as the race for this year's championship continues around the various clubs and bars on the island.
Matches for Monday, March 16, 2015 – 8.00pm [home venue listed first]
Vasco Da Gama vs Sandys B.C. 1
Docksiders Renegades vs Spanish Point B.C.
Docksiders Filipinos 1 vs Docksiders Filipinos 2
Sub Aqua Club vs Sandys B.C. 2
Docksiders Bulldogs vs St Georges D&S Club
Read More About