Designed to highlight the beauty of our 21 square miles, Bernews features a "Photo of the Day" in both our email newsletters, as well as social media each morning, posting scenic shots to start the day off on a cheerful note.
Always popular on social media, February's top photos attracted thousands of likes and shares and a 'reach' exceeding 500,000. Judging by the number of "likes", the month's most popular photos included the waters off of Pompano, Horseshoe Bay, a view of Hamilton Harbour, and more.
The "Photo of the Day" series is available on our Facebook page and Twitter page, as well as both the morning and evening editions of our daily newsletters, which you can sign up for by clicking here.
1] Waters off Pompano
This photo of the beautiful waters off of Pompano proved to be the most popular photo of the month, getting more than 1,100 Facebook share and likes.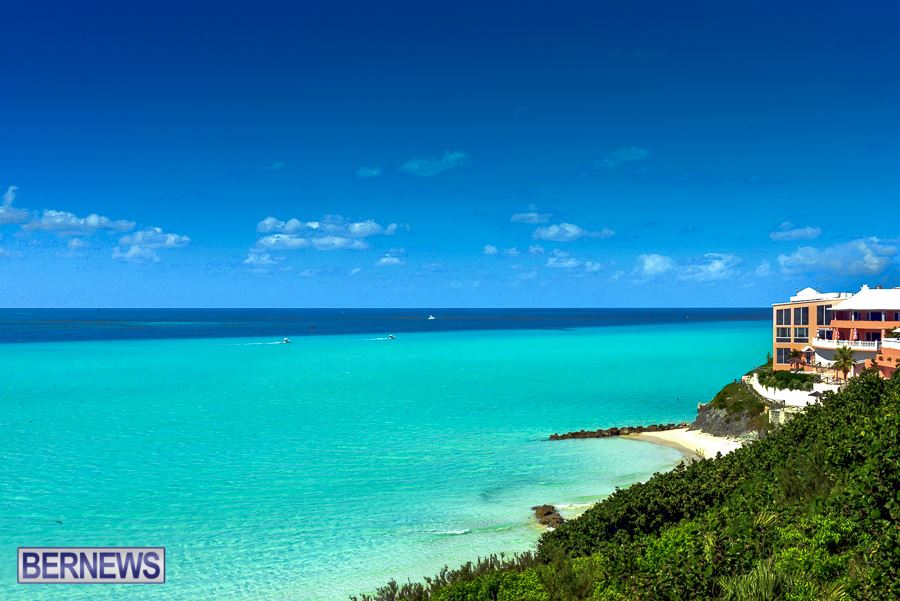 2] Horseshoe Bay
This picture of Horseshoe Bay, one of Bermuda's favorite beaches, earned more than 1,075 likes and shares on Facebook.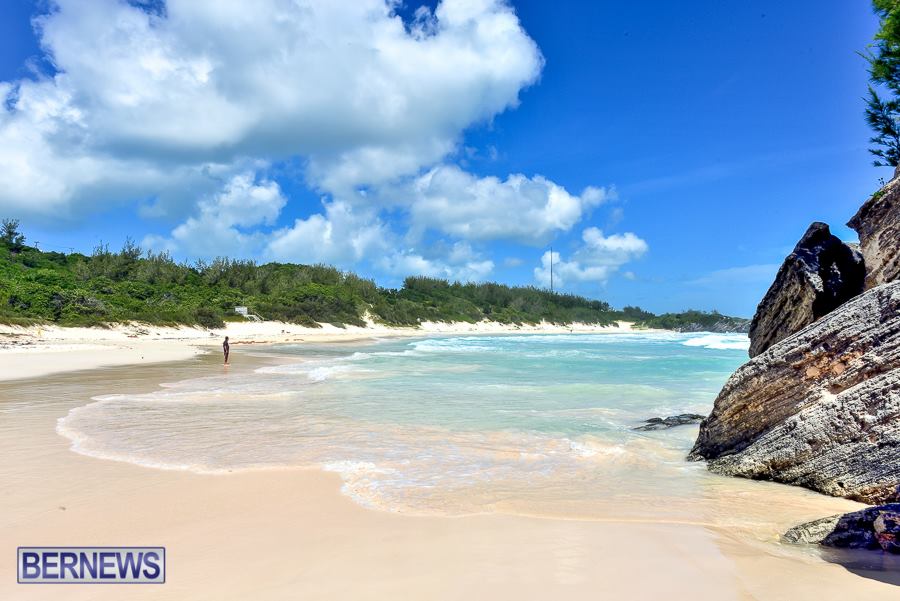 3] View of Hamilton Harbour
Showing an amazing view across Hamilton Harbour, seen from the beautiful Newstead Hotel on an early morning, this photo gathered about 830 Facebook likes and shares.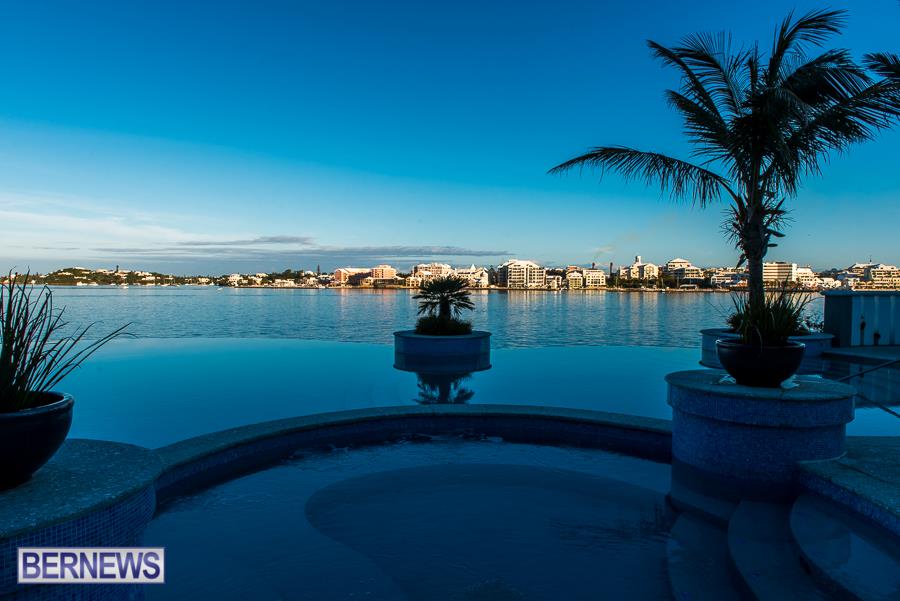 4] Dolphin Quest
This photo of a dolphin and calf swimming in an enclosure at Dolphin Quest in Dockyard received nearly 800 likes and shares on Facebook, whole also sparking conversation about the ethical considerations of keeping dolphins.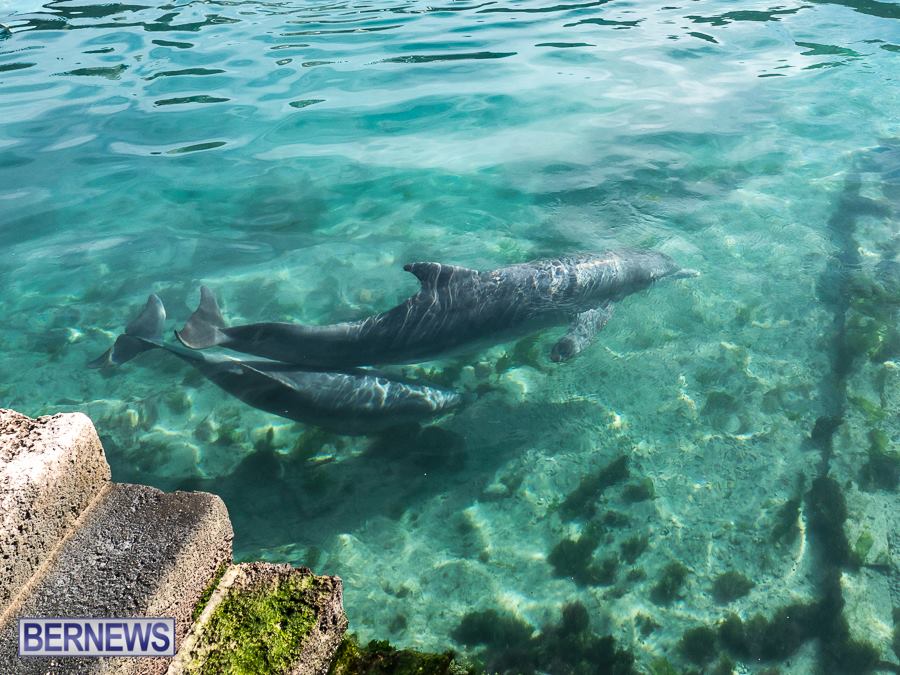 5] Ramparts in Dockyard
In this photo, the water looks majestic from the ramparts in Dockyard. This shot earned more than 780 likes and shares from our Facebook followers.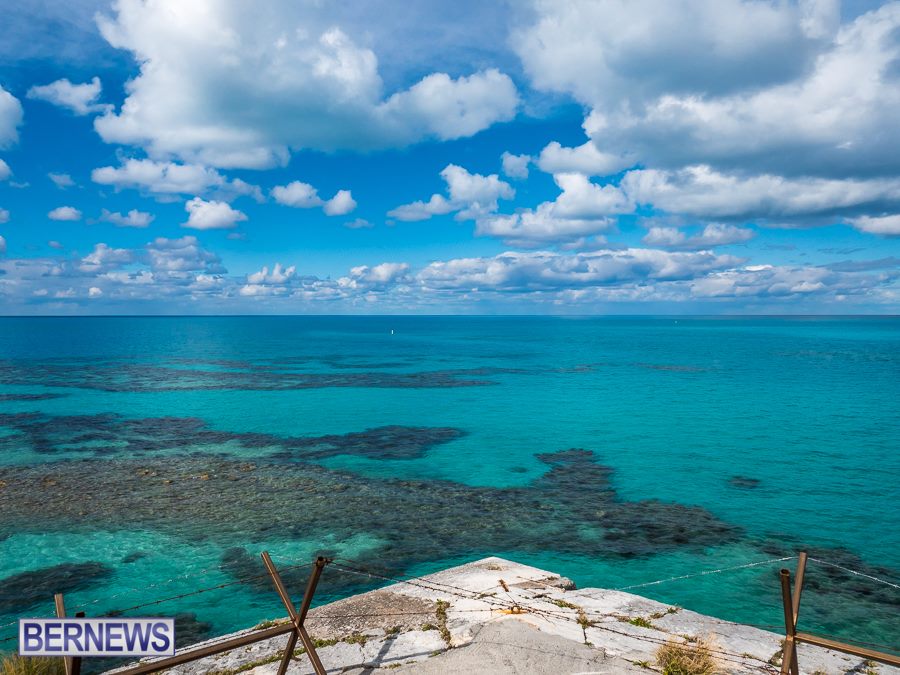 6] Reef Formations in West End
In this photo, reef formations look otherworldly at low tide in the west end, attracting more than 770 Facebook likes and shares.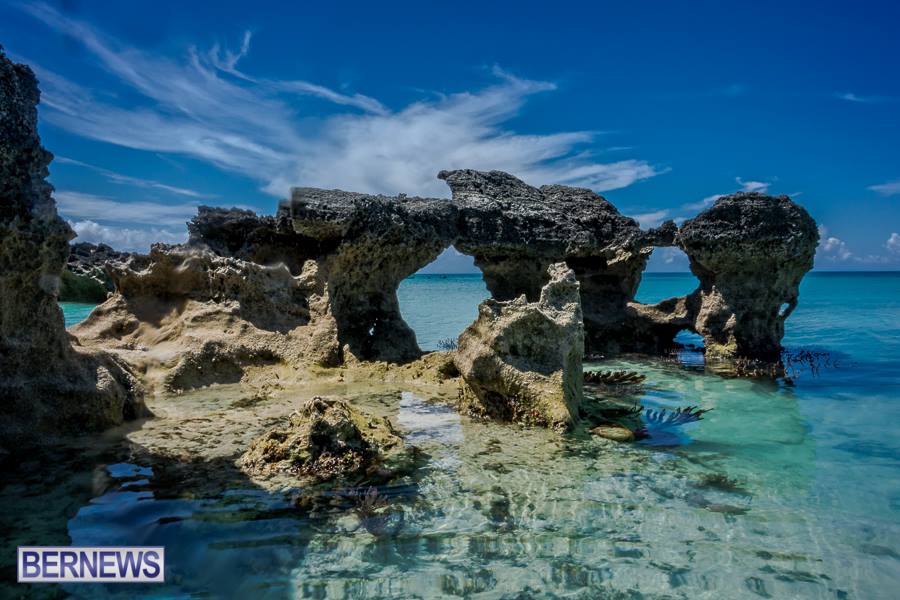 7] Skies Above Hamilton
The skies above Hamilton looked ominous on the exact day the 2015 Budget was delivered, with this photo garnering more than 730 likes and shares on Facebook.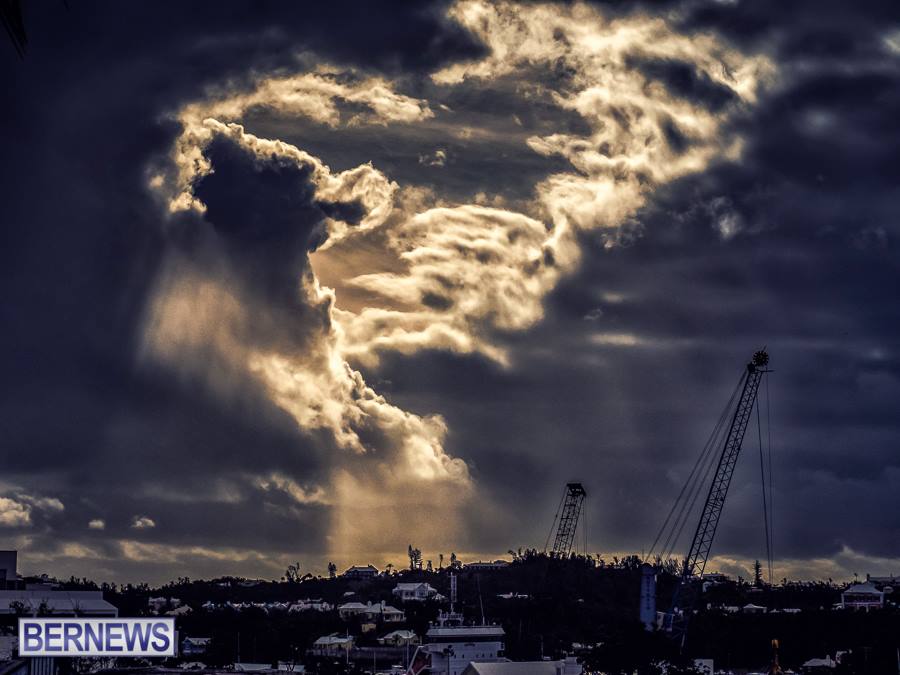 8] Moongate
This photo of a cruise ship offers a view through a traditional Moongate in Dockyard at the end of summer. This photo made the list with more than 700 likes and shares on Facebook.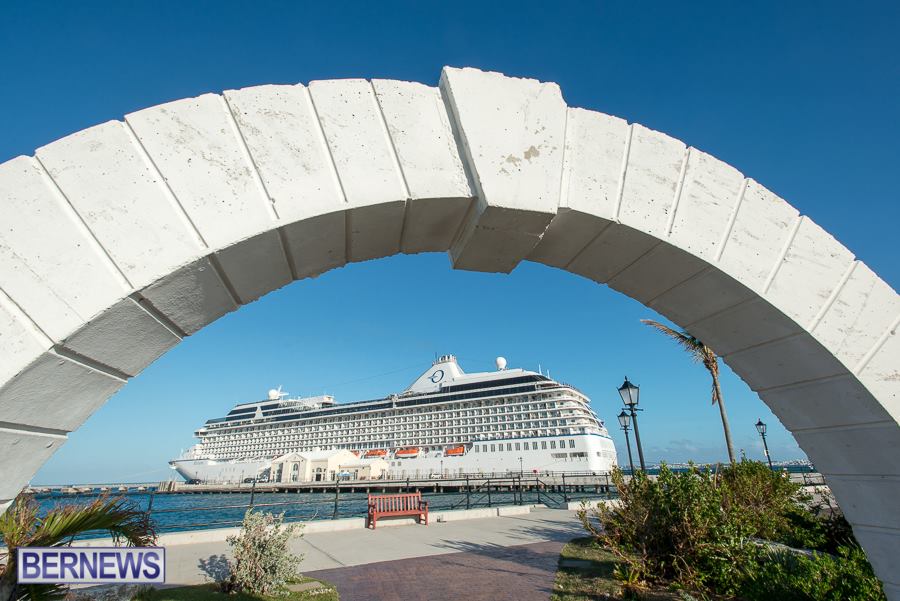 9] Rainy Day
This picture proved that even on rainy days, the sunsets can be spectacular, collecting more than 650 likes and shares on Facebook.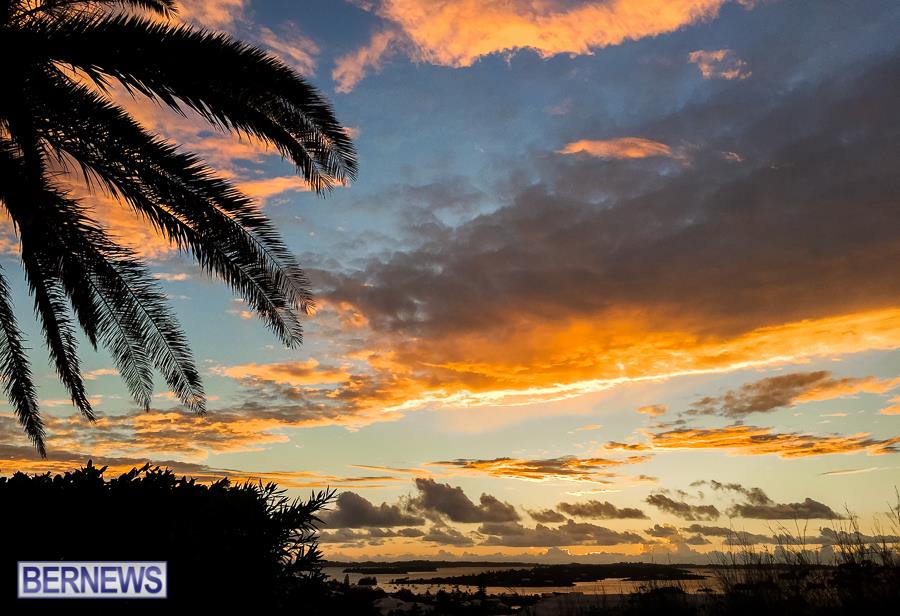 10] Water Drips from Reefs
Depicting water dripping from the reefs off of the south shore, this photo made the list by earning nearly 550 likes and shares on Facebook.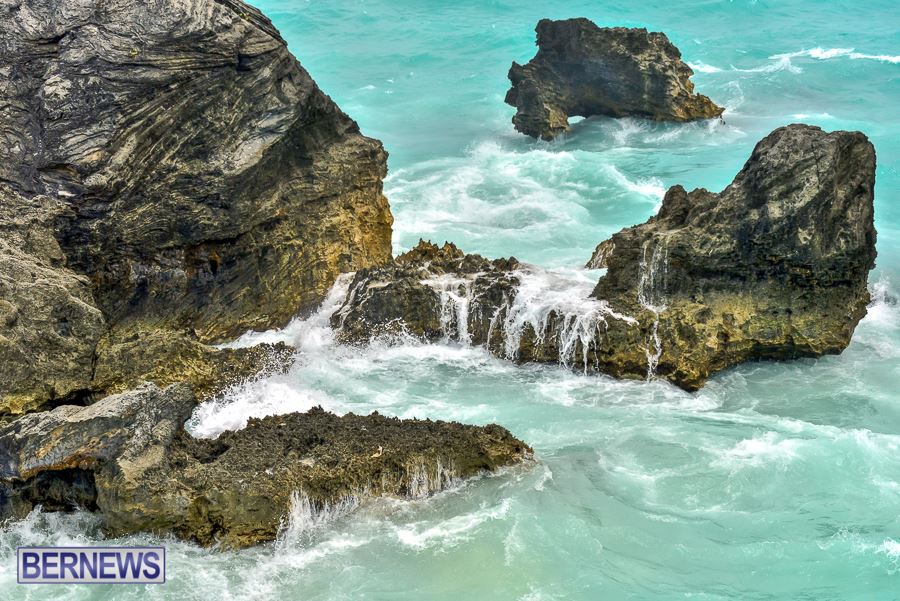 Read More About