The Bermuda Cricket Board [BCB] recently confirmed that four Bermuda cricket players were selected to take part in the Ontario Cricket Academy & Club U/19 Sri Lanka Tour from March 11 – 23, 2015, with Antoine Seaman, Cameron Jeffers, Chare Smith and Sheldon Caesar all receiving the nod.
The players were selected by the U18 Management Team based on the positions required by the Ontario Cricket Academy and the player's commitment, hard work and dedication in training.
A spokesperson said, "The team arrived in Sri Lanka on Friday 13 March as planned and traveled to Kandy the next day [6 hour drive] for a game scheduled for the Sunday 15 March.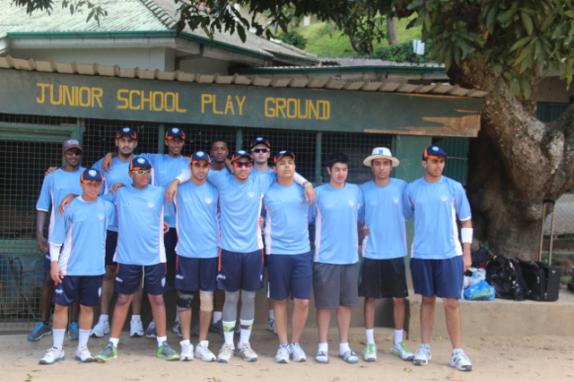 "Unfortunately, the field was very wet in the outfield due to heavy rain the night before and they were unable to play. The team was able to get in about five hours of training which included an inter squad tennis ball match.
"They had a great time and used the training time as a bonding session for the players that originate from Eastern Canada, New Jersey and Atlanta, as well as our own four young Bermudians, Cameron Jeffers, Chare Smith, Antoine Seaman and Sheldon Caesar.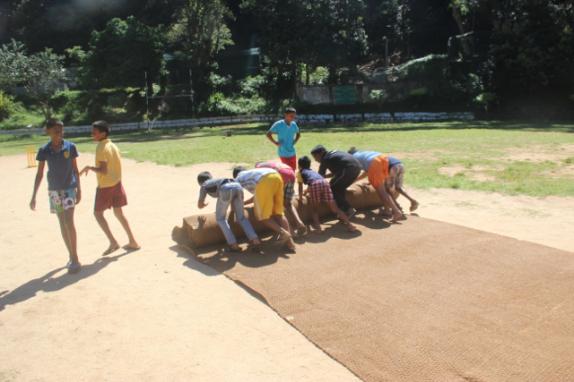 "The team departed Kandy yesterday and traveled back to Colombo where they played a 30 over match against the DS Senanayake College under 19 boys team, all 13 members of the squad got to either bat or bowl.
Game Results:
Senanayake College 218 – 9 in
Ontario Cricket 119 all out in 25.3 overs
Wicket takers for Ontario:
Cameron Jeffers [Bermuda] 4 overs 0 Maidens 28 Runs 3 Wickets and 1 run out
Abraash [Canada] 6 overs 0 Maidens 35 runs 1 wicket
Ryan [Canada 0] 4 overs 0 Maidens 39 runs 1 wicket
"The other outstanding player for us when fielding was wicket keeper Antoine Seaman, who held 2 catches, 2 stump outs and 2 run outs.
"As for our batting all was not well.
Cameron Jeffers 7 runs
Antoine Seaman 0
Sheldon Caesar 0
Chare Smith batting at number 8 he was highest scorer with 28 not out off 27 balls."
Read More About