East End Asphalt, a part of the East End Group of Companies, has presented its Long Service Awards, recognizing six employees with a combined 110 years of service to the company.
The employees recognized included Mervyn Van Putton [30 years], Tracy Moniz [20 years], Ray Whitecross [20 years], Andre Caisey [20 years], Lyndon Smith [15 years], and Craig Tucker [5 years].
Brian Gonsalves, General Manager of East End Asphalt, presented the certificates, saying, "The company takes great pride in supporting our staff as they are our greatest asset."
Brian Gonsalves, Andre Caisey, Ray Whitecross, Mervyn Van Putton, Tracy Moniz, Lyndon Smith & Craig Tucker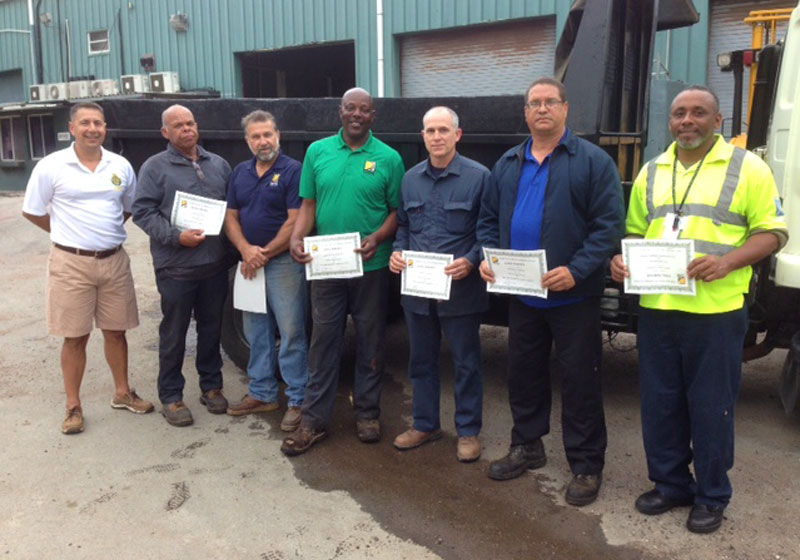 "We offer our sincerest thanks and gratitude for their time and dedication over the years while they support our company.
"The company is playing catch up as these awards are presented in five year increments. Some of the employees have already surpassed the total years for which they are being recognized today and will soon be eligible for the next Long Service Award."
Read More About