CP Athletic Development Academy [CPAD] will be hosting Keith Tozer for a series of Futsal Clinics in Bermuda.
"Tozer, the Commissioner of the US Professional Futsal League [PFL] is still brimming with excitement over the success of the PFL International challenge held last month which saw powerhouse Barcelona take on notable opponents Mexico and USA," a spokesperson said.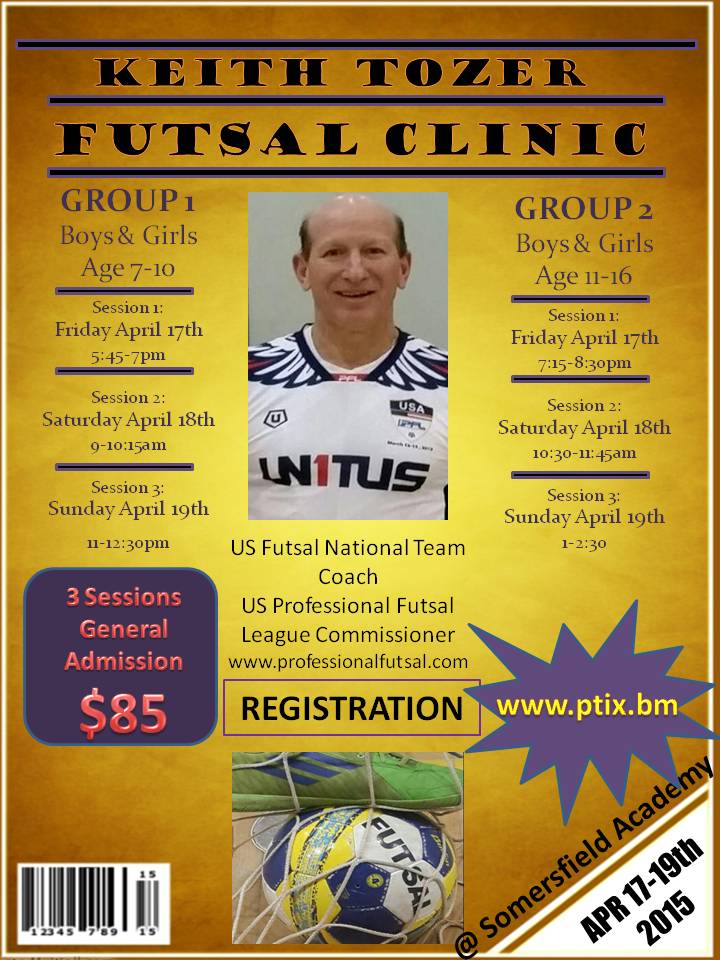 "He has worldwide athletic and educational connections, making this an excellent opportunity for our young people to showcase their talent to a professional who has selected national team talent for youth and professional leagues. Tozer said he is honored to visit Bermuda, an area he believes could provide an important partnership for the PFL.
"The sessions will be focused on individual player development not club affiliation and will be held at Somersfield Academy from April 17th-19th 2015. The 3 session package can be purchased at www.ptix.bm for $85. For further information contact [441] 533 7383."
Read More About