An international audience of trusts experts will hear about the importance of stress testing trust structures at a major conference to be held in Bermuda.
The Transcontinental Trusts: Bermuda Forum, [link here] with more than 100 delegates, will be held at the Fairmont Southampton on Monday and Tuesday, April 27 and 28.
Speakers at the event will include Narinder Hargun, Director and Co-Chairman of Conyers Dill & Pearman globally, and Alec Anderson, the Firm's Global Head of the Private Client & Trust practice group. Both are based in Bermuda and Conyers is a gold sponsor of the conference.
"This is the leading conference on trusts, attracting some of the most notable experts on the subject and the first time a major trust industry conference is being held in Bermuda," said Mr Hargun. "It is a tremendous boost for Bermuda."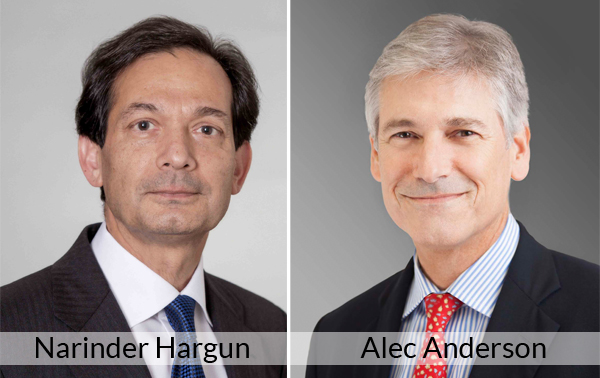 He will be taking part in the 'International Trust Litigation Update' panel discussion, and Mr Anderson will be moderating 'Bend Before it Breaks: Stress Testing Trust Structures', panel discussion.
Mr Anderson is a notable lawyer in the international private client sector. He ranks Band 1 in the International Private Client Rankings of the Chambers & Partners global directory and is the only offshore lawyer to be listed in the category.
He said the panel discussion "will openly engage with attendees and panelists on ways to anticipate risks and take steps to protect trusts against claims by a variety of challenges including disappointed heirs, creditors and fiscal authorities".
He added: "We are pleased to be participating in this year's forum which will showcase Bermuda's modern trust laws, services and as an appropriate site for further development of intellectual capital on the use of trusts internationally."
Through efforts locally and abroad, Bermuda will continue to host several international conferences and symposiums, to which the area is expected to benefit from the increase in global attention.
Read More About