Earlier today [Apr 7], Premier Michael Dunkley; Minister of Community, Culture & Sports Pat Gordon-Pamplin and Junior Minister Nandi Outerbridge welcomed recently crowned Premier Division League Champions Somerset Trojans to the Cabinet Office.
Last week, Somerset Trojans won their first league title in 22 years following their defeat over Southampton Rangers.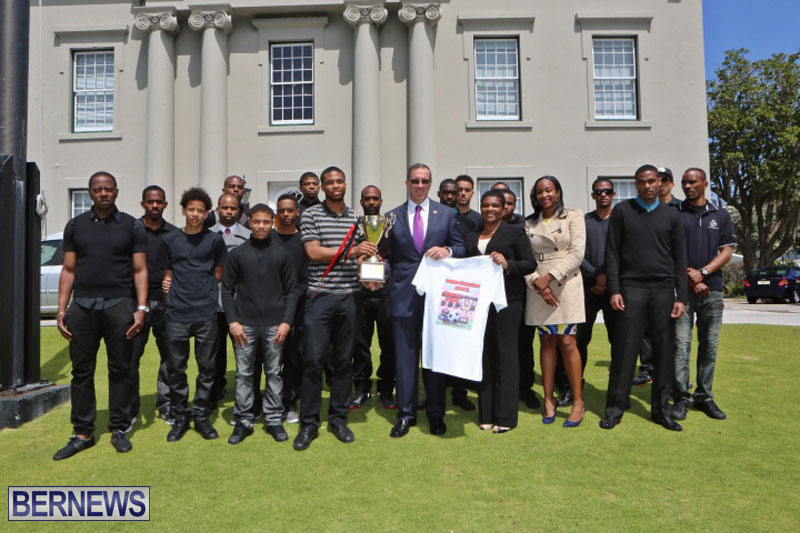 In acknowledging the team, Premier Dunkley said he believed it was important to recognise those individuals and groups who are doing "great things in the community". Noting that sports is something that unites our community, the Premier said that Somerset's win demonstrated that "perseverance truly pays off".
-
Premier Dunkley closed this afternoon's recognition by calling the team members "role models" for Bermuda's young people, and congratulated technical director Dennis Brown, coach Denvers Seymour Jr. and assistant coach Mark Trott for Somerset Trojans' success.
Read More About