After seeing a vehicle drive over the line to avoid overhanging trees on St David's Road, area resident and business owner David Roque made calls to express his safety concerns, and after he was unsuccessful in getting the trees cut, Mr Roque took matters into his own hands and went out yesterday [April 29] and cut the trees himself.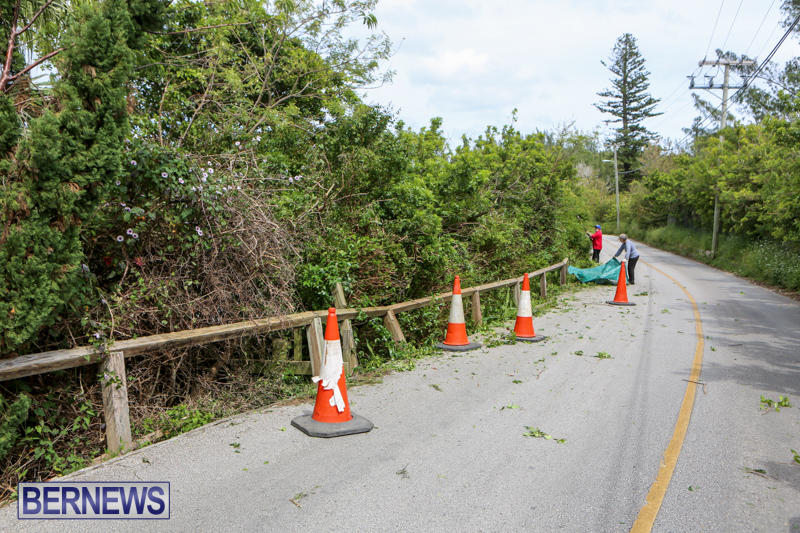 Mr Roque said the tree growth was actually to the point that buses were moving over to the opposite side of the road, and he felt the trees should be cut prevent accidents,and said "no one came, so I decided to come cut them myself."
One of the people Mr Roque contacted to voice his concerns was St. George's South MP Suzann Roberts-Holshouser and he told her that if the relevant Government departments would not take action, he himself would go and trim the overhanging trees.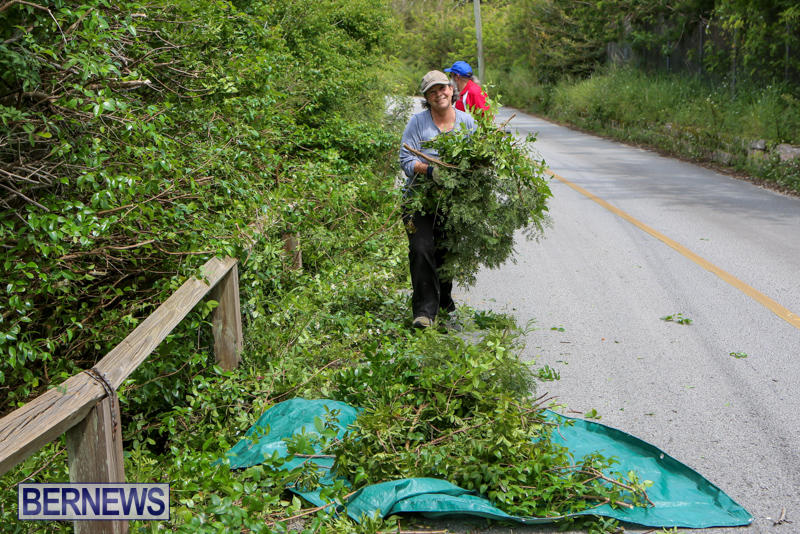 Ms Roberts-Holshouser told Mr Roque she would join him to assist in clearing the debris, and when Mr Roque contacted her yesterday to say he was going to cut the trees, the MP came out and joined him in the work.
Mr Roque told Bernews, "First of all, what I'm doing here is cutting trees and the reason I've called Suzanne Holshouser to ask to trim the trees because the buses are coming on the opposite side of the road.
"To prevent accidents, I wanted the trees cut. No one came, so I decided to come cut them myself.And Suzanne Holshouser has come out to support and we've had nothing but good comments," added Mr Roque.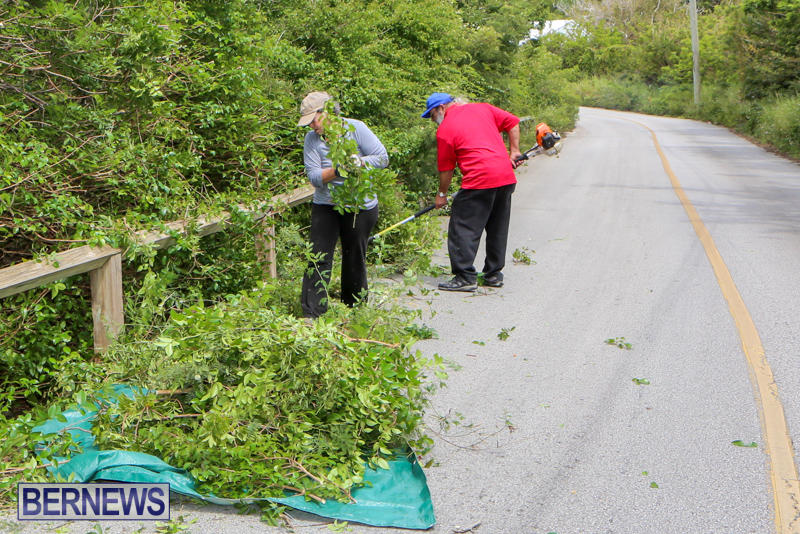 Ms Roberts-Holshouser said, "It's the likes of David Roque who makes what community living is all about. If it wasn't for the likes of David, who takes the initiative, who doesn't do the talking, who actually does work…I wish every single constituency and every single parish in Bermuda had a David Roque.
"It's one thing to be able to complain about it; it's another thing to actually get something done, and I think that, when David goes to bed tonight, he will rest knowing that he's done something not just for himself, but just for his family, but for the community of St. David's, and for that I'm very proud of him," added Ms Holshouser.
Read More About
Category: All, Environment, News