At only 5-years-old, Devonshire Preschool student Kenahz Simons may already be considering a profession with the Bermuda Fire and Rescue Service, with the young gentleman recently dressing the part at school.
According to preschool teacher Katiuska Durrant, "Kenahz love to dress up. He has been doing this from the beginning of the year. He looks up to his real heroes".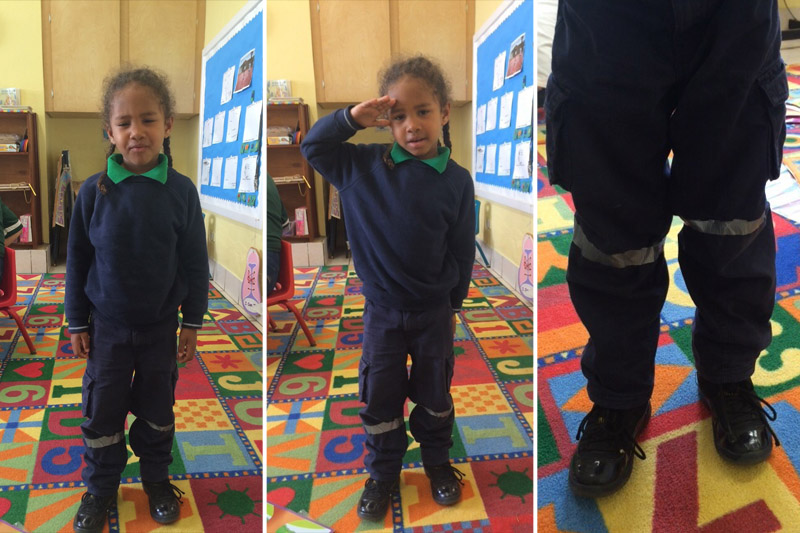 After being made aware of the aspiring young firefighter, Fire Service spokesperson Sergeant Jamal Albuoy said, "In the Fire Service, firefighters are assessed on how well they meet the Department's standard. This is recorded in their annual appraisal. If Kenahz had to be graded on how well he is dressed, he would receive high marks.
"Not only is he wearing the correct colours, but he paid close attention to the details in the reflective stripes on his pants. I was made to understand that he used duct tape to truly resemble our uniform.
"Here is a young male citizen demonstrating a character trait that can take him a long way in life. Well done Kenahz! Finally, big kudos to his parents for instilling such a good quality at such an impressionable age."
Read More About
Category: Accidents and fires, All