[Updated with video] May has been designated Teen Pregnancy Prevention Month, and today [May 6] Teen Services hosted a proclamation ceremony which was attended by Premier Michael Dunkley, Minister of Community, Culture and Sports Patricia Gordon-Pamplin, and the Minister of Health, Seniors and Environment Jeanne Atherden.
Attendees at the event were addressed by motivational speaker and radio host Kristy "Miss Thang" Burgess.
The event opened with a welcome from Teen Services Board Member Olga Scott, followed by a prayer by Pastor Eldridge Burrows of the West Pembroke Pentecostal Assembly. The proclamation itself was delivered by Minister Gordon-Pamplin, with Ms. Shacolbi Basden and Dr. John Duncan providing a musical selection afterward.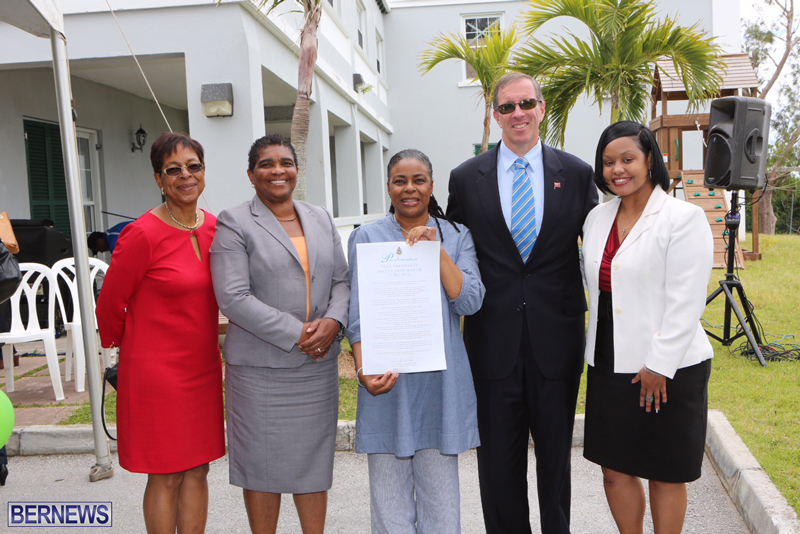 Ms. Burgess followed that selection with her motivational speech, before the event closed with a vote of thanks from Ms. Michelle Wade, Teen Services Executive Director.
The proclamation, delivered by Minister Gordon-Pamplin, stated, "Whereas, May is recognized as Teen Pregnancy Prevention Month and Teen Services has for 17 years hosted this awareness campaign.
"Whereas, teen pregnancy remains a major problem on the island of Bermuda. The economic, social and personal cost to teen parents, their families, and society is great. Teen Pregnancy impacts every parish, school and household.
"Thus, the responsibility to solve this problem lies with all of us; families, communities and young people."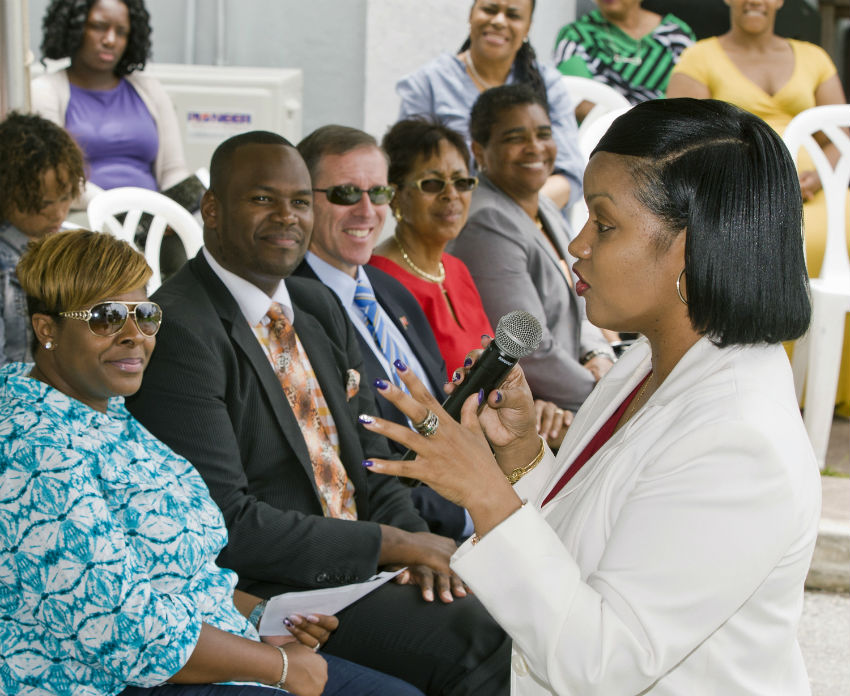 "Whereas, the basic goal of the Teen Pregnancy Prevention Campaign is to reduce Bermuda's rate of teen pregnancy. This includes raising awareness of teen pregnancy prevention and providing young people and their families with the tools to identify at-risk scenarios.
"Whereas, five principles have been identified that are essential to promoting community involvement. To increase public awareness and commitment to teen pregnancy prevention. To encourage young people to avoid at-risk behaviours and situations, which result in early pregnancy.
"To provide information and practical behavioural skills that promotes abstinence and empowers one to be responsible for one's actions. To encourage young people and guide them to remain in school and further their education."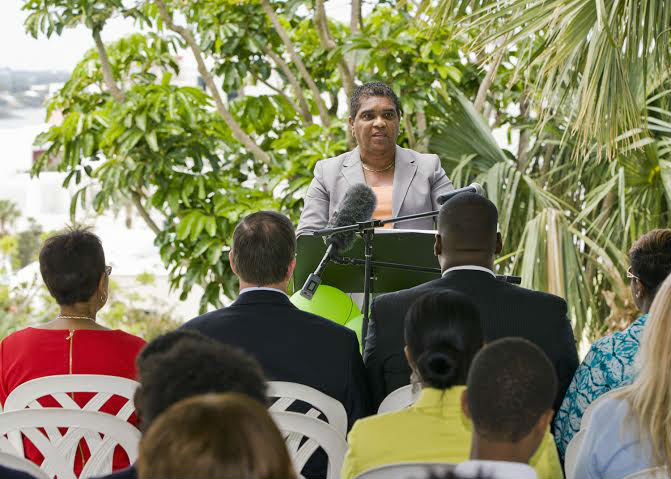 "To build public and private sector partnerships with all stakeholders; which includes parents, schools, businesses, media, health, and human service providers.
"Whereas, Teen Services continues to honour its commitment to ensuring that the Teen Pregnancy Prevention Campaign is the foundation of the agency's programmes. The agency will continue to interact with students in the middle and senior schools, using various mediums. The social work staff will also provide follow up intervention.
"Now, therefore, I, Patricia Gordon-Pamplin, proclaim the month of May 2015 as Teen Pregnancy Prevention Month. I call upon all citizens to express their commitment to join forces with Teen Services, families, schools, churches and social organizations to reduce the rate of teen pregnancy in Bermuda."
Update 10.31pm: 40 minute video of today's ceremony added below.
Read More About