This Saturday May 9th 2015, from 12pm – 6pm, the front parking area of The Rotisserie Grill will be transformed into a place of family, fun, and enjoyment, as The Rotisserie Grill will be partnering with Soul Food Promotions for a day of 'Real Food, Real Good, Real Fun', featuring the Soul Food Promotions Mobile Fun Zone.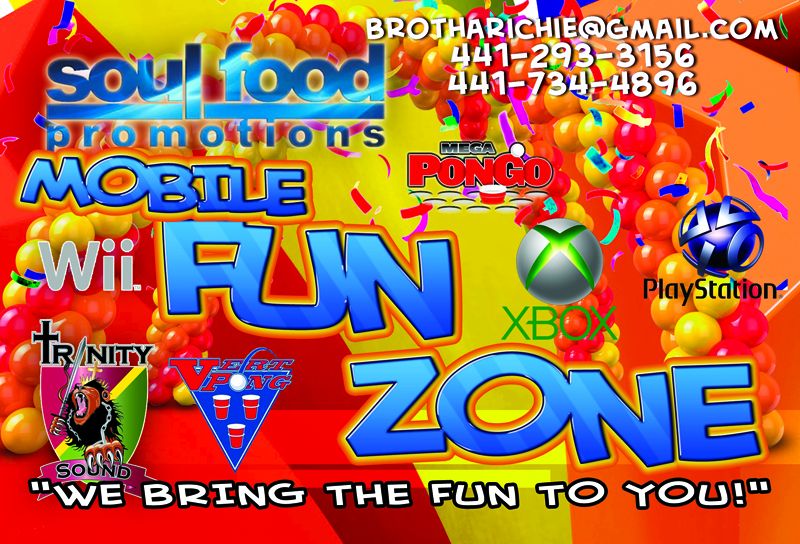 Starting at 12pm there will be music provided Trinity Sound, and hosted by HOTT 1075′s new morning show host, Brotha Richie, along with a mobile fun zone with a video game tent with Playstation 3, X-BOX 360, and Wii, an outdoor ping pong table, and some ball toss games like Mega Pongo, Spin Pong, Go Pong, and Vert Pong.
There will be a cost of $3 to $5 per person to enjoy the games and an opportunity for those that are looking for a different, fun entertainment option for both kids and adults to check out. Magician and Balloon Artist, Gary Robinson [G-Whizz] will also be on hand to entertain those in attendance as well.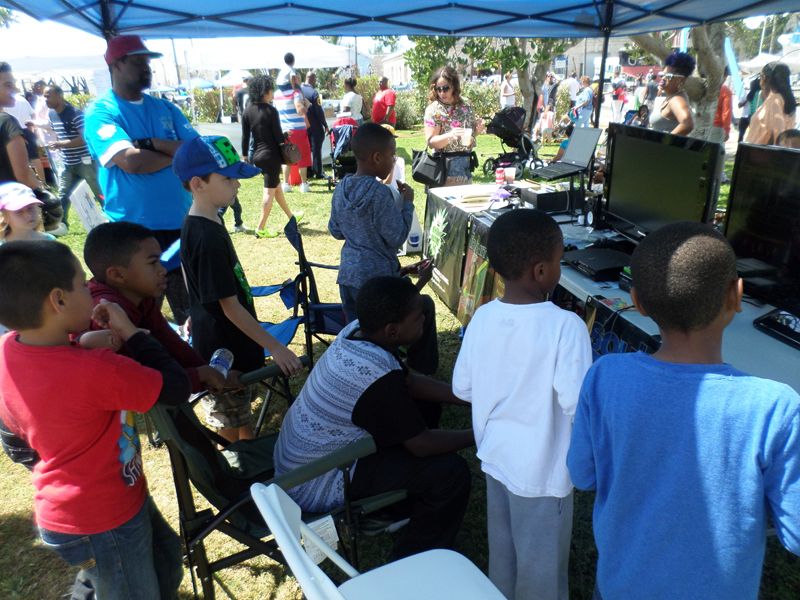 Owners of The Rotisserie Grill, Walter and Wilmont Simmons thought it was a good time to try new and innovative ideas to encourage business on Saturday afternoon and also provide some clean family entertainment. The Soul Food Promotions Mobile Fun Zone was launched at the St. David's County Cricket Club on Good Friday, and has since which made a few appearances around the island and has events coming up as well.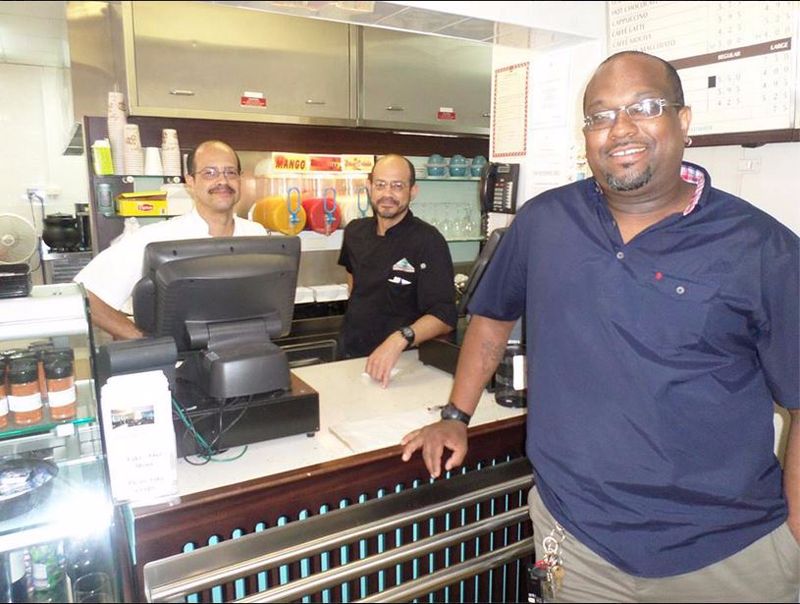 This is a perfect example of networking, and innovative entrepreneurial collaboration, and we hope to make this a monthly event throughout the summer. For more info call Brotha Richie at 703-4896 or The Rotisserie Grill at 232-7444.
Read More About
Category: All, Entertainment