Bermuda's soldiers 'battled' rainstorms caused by Tropical Storm Ana, with troops facing downpours as they began a force-on-force exercise, where opposing Regiment platoons will take each other on in battle conditions designed to test their military skills and teamwork.
Almost all of the 180-plus Bermuda contingent left barracks accommodation at the US Marines' Camp Lejeune in North Carolina on Sunday night and joined troops who have been out in the field for nearly a week.
Private Craig Smith and his armoured Humvee troop transport.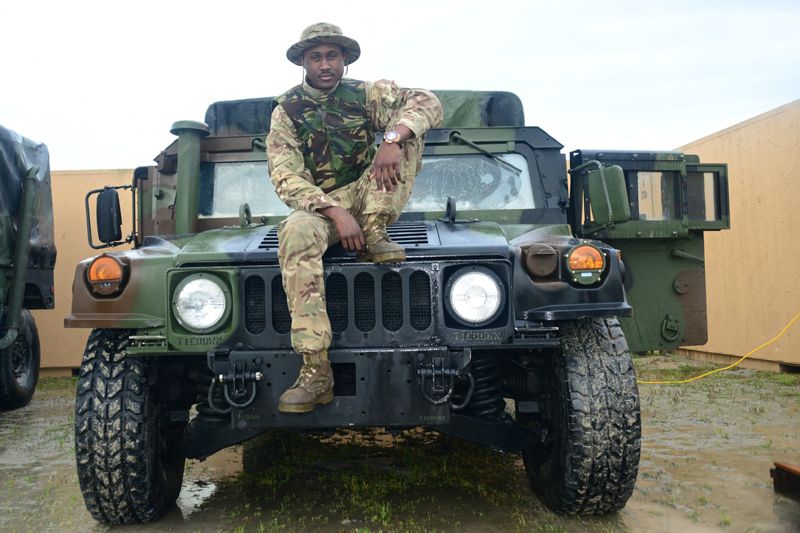 Soldiers used laser weapons supplied by the US Marines to simulate battle conditions and slept in the field under shelters made using Regiment-issued ponchos.
Private Philip Dyer, 26, from Pembroke and a soldier in A Company, said: "I'm dealing with it – I'm looking forward to finishing everything out here, though."
Regiment driver Private Craig Smith powers his Humvee through a mini-lake left after tropical storm downpours drenched Camp Lejeune.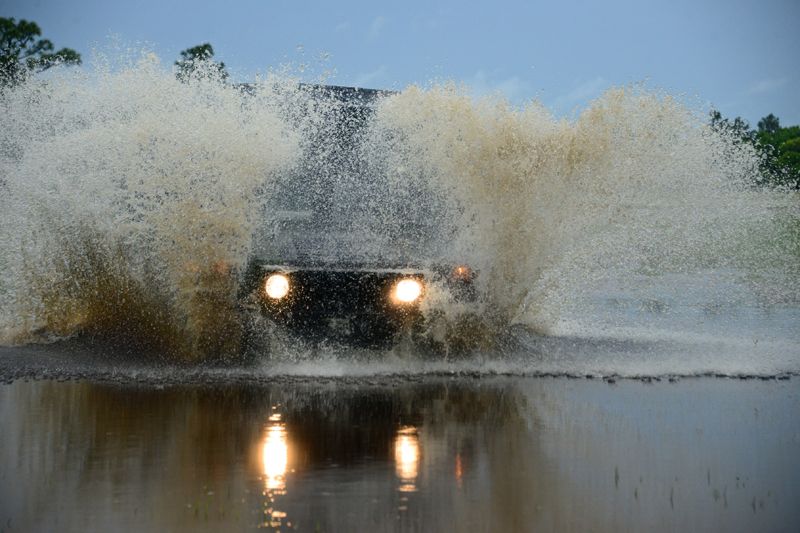 Pte Dyer, who works at the King Edward VII Memorial Hospital said: "I'd rather be dry, but we can cope. And I know the weather's going to get better sometime. In the meantime, we just have to put up with it."
Sergeant-Major Rupert Lambert, who was working at B Company HQ in a wooded area in one of the massive training areas, said: "There are absolutely no complaints.
"The rain doesn't seem to affect them – we train in the rain in Bermuda."
Regiment soldiers protect their field HQ as part of a major exercise at Camp Lejeune.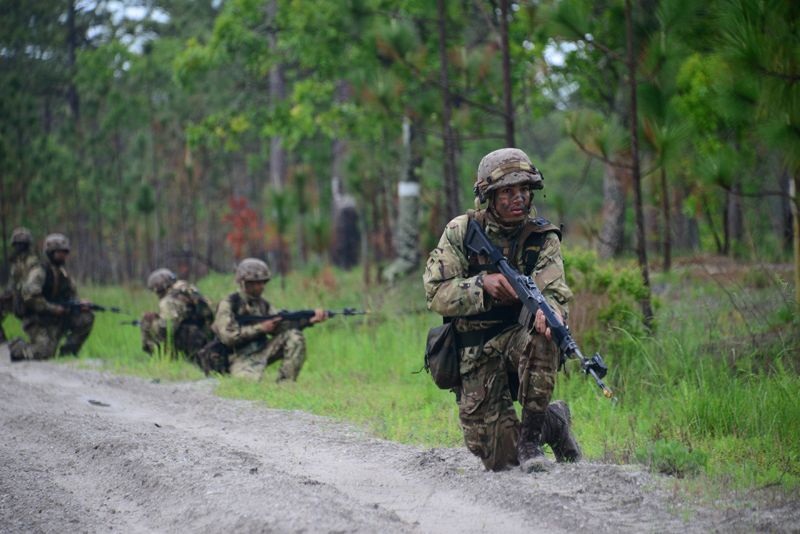 Sgt Maj. Lambert added: "The morale is fine – they've been here for almost a week. It's interesting training – they've done live firing and they will be using a combat town and these are all facilities we don't have at home."
Regimet driver Craig Smith, who pilots a two ton, 6.5 litre armoured Humvee transporting soldiers around the training areas, said: "I'm having fun."
Sergeant Major Rupert Lambert cuts his ration packs down to the minimum to save weight.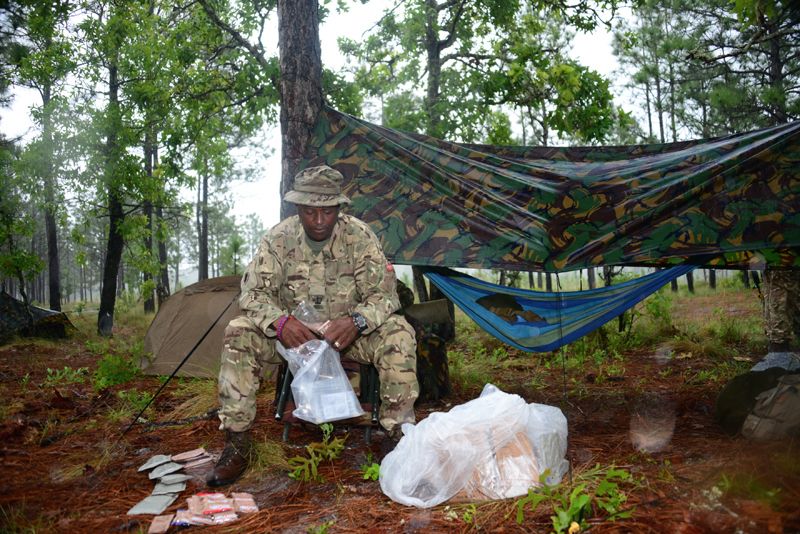 The 24-year-old conscript, a self-employed spray painter from Warwick, added: "This is a nice break to me and it's getting everybody bonding together, basically. It makes the two weeks go easier."
Captain Kenji Bean, 34, from Smith's, said: "I'm doing all right – the Goretex wet weather clothing is working. It's so far, so good. I'm having a good time and looking forward to the rest of the training exercise."
Private Philip Dyer, from Pembroke, stands watch in torrential rain at Camp Lejeune.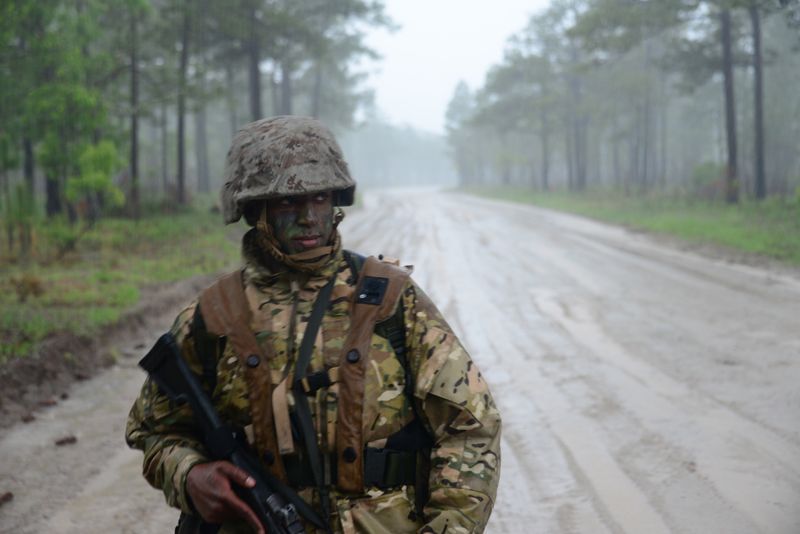 Regiment Adjutant Major Ben Beasley, who is Operations Officer for the exercise, said: "You can see on their faces our soldiers are being challenged – but they are passing those challenges with flying colours.
"And the leadership, from Corporals up to officers, is being tested to make sure they can provide motivation.
"If it was all rest, sunshine and flowers, anybody could be out here doing this. Our soldiers will go home knowing that they've come through a tough test and that's a boost to their self-respect and self-confidence that will stand them in good stead, whatever their walk of life."
Read More About
Category: All