Clarien Bank Limited recently partnered with New York-Presbyterian Hospital and Dr. Gary Schwartz, a world leading oncologist, to discuss revolutionary new developments in cancer treatments as part of the next event in its Clarien "Insights Series."
Dr. Schwartz is Chief of Hematology and Oncology and Associate Director of the Herbert Irving Comprehensive Cancer Center at New York-Presbyterian/Columbia University Medical Center in New York City.
A spokesperson said, "During the event, Dr. Schwartz discussed the beginning of a revolution in Cancer and the impact of genomics and immunotherapy patients with Melanoma. The discovery eight years ago that the gene B-RAF was mutated in 50% of all patients with cutaneous melanoma revolutionized the field of cancer medicine."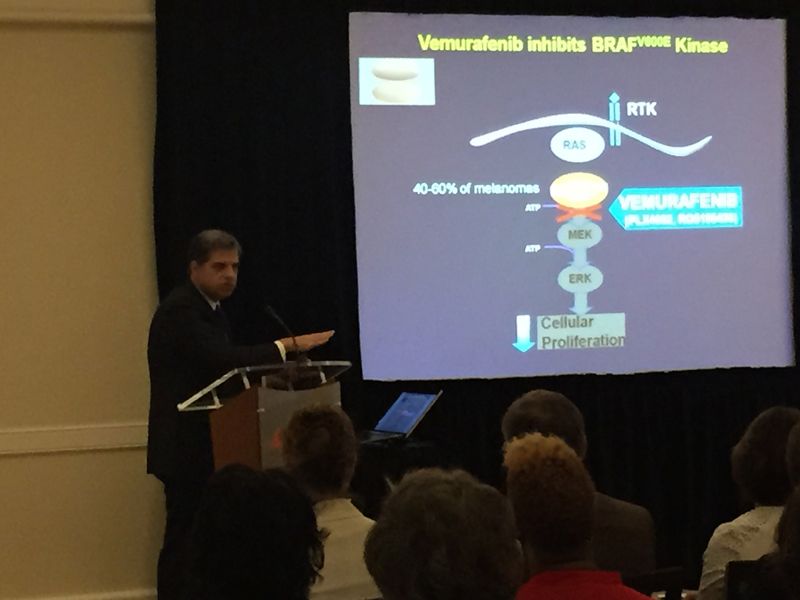 "This led to the development of two drugs [Vemurafenib and Dabrafenib] that inhibited this oncogenic driver. In melanoma patients with BRAFV600E mutations these drugs resulted in rapid and dramatic responses, not previously seen before in medical oncology. However, these results were tempered by the realization that drug resistance developed by 5.5 months of initial therapy. Some of this was addressed by combining B-RAF inhibitors with inhibitors of MEK.
"This has resulted in longer durations of response and improvements in overall survival. At the same time that these targeted agents were being developed there were dramatic advances in the field of immuno-oncology. This was based on the realization that there were "immune-breaks" and that there were drugs that in fact could be targeted to "release the breaks". This would activate the immune system and attack cancer cells especially melanoma.
"The first target was CTLA-4 and the first drug to block this was ipilimumab [IPI or Yervoy]. With this agent major responses were seen and prolongation of survival was reported for the first time in this disease. However, this drug was associated with significant immunological toxicity in the setting of profound immune activation.
"This led to the targeting of a second "immune 2 break", PD-1R. For this there were 2 drugs, both antibodies, one called Nivolumab [BMS] and the other Pembrolizumab [Merck]. Both drugs were shown to have exceptional activity and resulted in prolonged survival that in fact appears to be superior to the first drug IPI.
"The next question is where to go from here. We will soon see results of clinical trials combining PD-1R inhibitors with IPI. Preliminary results indicate that 2 to 3 year survival for patients with metastatic melanoma may now approach 85 to 90%. Therefore in less than a decade we have gone from an incurable cancer to one where cures now seem possible even in patients with advanced metastatic disease.
"It illustrates the power of targeted therapies and immuno therapies and the impact they are now having, not just on patients with melanoma, but, in fact, on many patients with different types of cancers.
As part of the second installment in the Clarien Insight Series, the bank aimed to shine a spotlight on the issue of health and wellness, highlighting the close relationship between one's success and a healthy mind and body – seeking to understand the similarities between health preservation and wealth preservation."
Clare Spearing, Head of Clarien Private Banking, said, "Through the close relationships we foster with our high net worth clients, we know that as well as success in business and entrepreneurial matters, one's health is also a significant concern and plays a key role in the fundamental long-term decisions we make."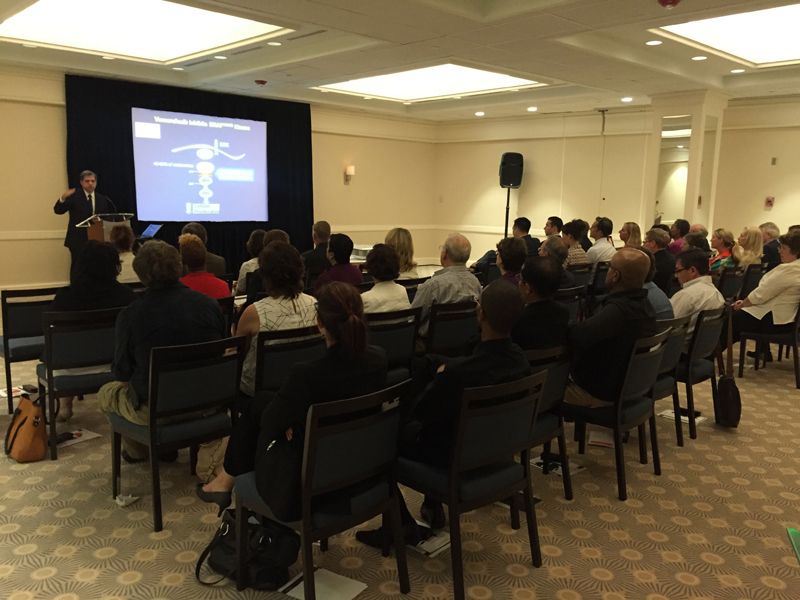 "In the next instalment of our Insight Series we want to highlight the close link between personal health and wellbeing and ongoing financial prosperity, whilst also bringing our clients the latest information in health and medical development on-island."
Dr. Gary K Schwartz, Chief, Hematology and Oncology, Columbia University, said, "Cancer treatment developments are moving at a rapid pace and it is often difficult for busy individuals to keep up with the latest developments in medical advancement.
"However, with such significant developments being made every day, it is has never been more important for individuals to keep abreast of the latest changes, and be aware of what is happening in the world of medicine."

Read More About