Paralympic track and field star Jessica Lewis joined competitors from around the world in Nottwil, Switzerland from May 29 through 31 as they took part in ParAthletics, part of the IPC Athletics Grand Prix taking place throughout the year.
The ParAthletics event is widely regarded as one of the most competitive wheelchair racing meetings in the world, with 350 athletes from 39 countries taking part.
Jessica Lewis crossing the line first in her heat in the 800m: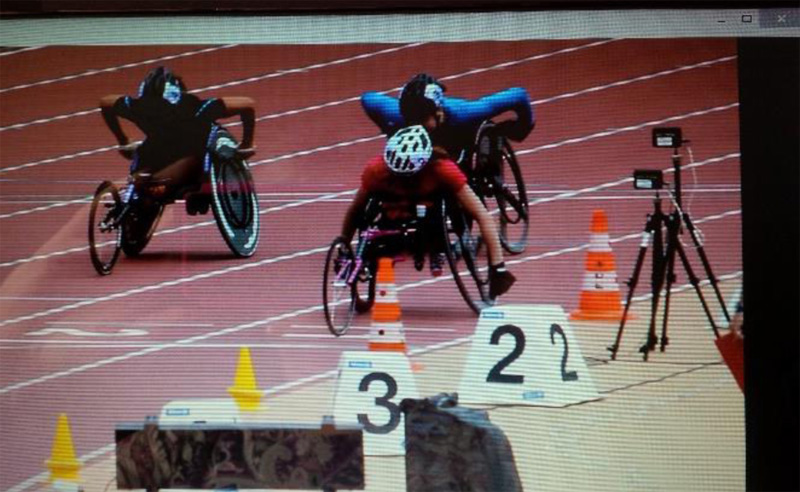 Ms. Lewis' coach said, "Jessica had one of her best starts in the 400 and the transition through the first turn that she worked on with Austin in our practice session on Tuesday paid off as she flew through the first turn eliminating the stagger start and by midway down the first straightaway was catching up and passing the rest of the field.
"She pushed strong with about 120 metres to go when the Russian Athlete started closing the gap and passed her on the final straight. Jessica finished 2nd with a new Personal Best Time of 1:03.50, but more importantly for her, an IPC World Championship Qualifying "A" Standard.
"Not a bad start to her first competition in Switzerland."
Jessica Lewis competing in the 800m [photo courtesy IPC Facebook page]: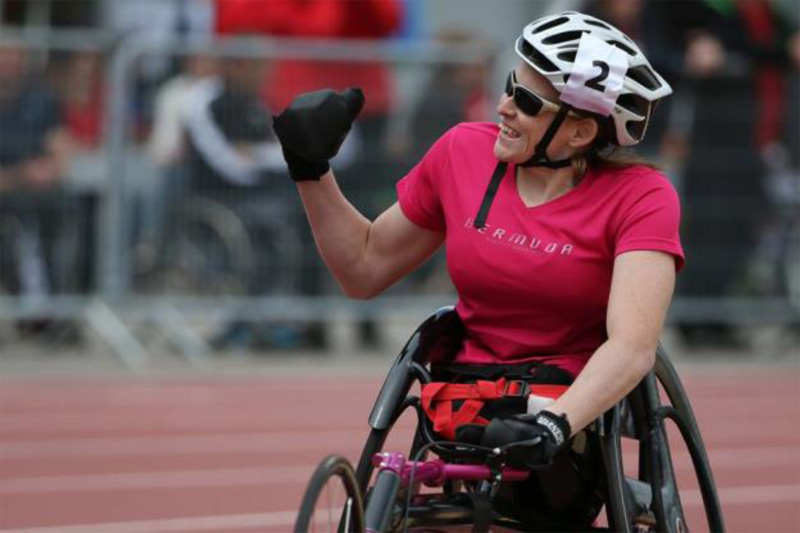 "It was a truly amazing race to watch Jessica in this 400. It hasn't always been her favourite race but she put all the pieces that Coach Ken has taught her together and came up with an awesome race.
"Jessica competed in her 800 metre event [the one that she has done the least number of times] and the one event that is not her strongest race. Jessica saw [competitor's] wheels coming and kicked it into overdrive and held them off to finish first in her heat with a new personal best time of 2:11.33, knocking off over nine seconds from her previous best time and capturing a "B" Standard and finishing with an overall placement of eight out of 15."

"These have been three amazing days for Jessica: four races, four PB's, four three 'A' standards for Worlds, and one 'B' standard for Worlds."
Read More About