The Bermuda Cricket Board [BCB] announced the winner of the weekly Chivas Cricket Sportsman Award for week 3 is Ricardo Brangman Jnr of Devonshire Recreation Club [DRC].
"On Saturday 20th June 2015, the Match between DRC vs BCB National Under 18, when the toss was about to be taken Captain Brangman noticed that the U18 team only had 10 men listed on their team sheet," the BCB said.
"He advised the Captain of the Under 18 team that they only had 10 players listed but had 11 players available and then allowed them to include the 11th player on the team sheet including delaying the toss without any forfeiture to Under 18 team.
Left to right: Victoria Esposito from Goslings, Ricardo Brangman Jnr and the BCB's Fiona Holmes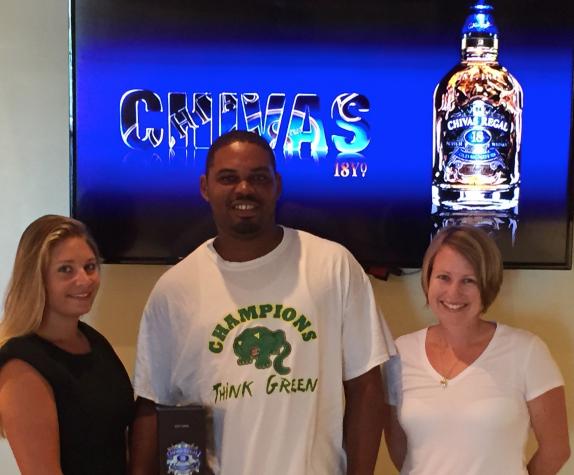 Read More About