At approximately 2.39pm today [June 29], the Bermuda Fire and Rescue Service [BFRS] responded to a report of an abandoned van on fire in the Warwick area.
Fire Service spokesperson, Sergeant Jamal Albuoy, reported "BFRS responded to the incident with appliances from our Port Royal Station and 4 personnel. On arrival, an abandoned van, debris and an area of brush measuring approximately 20 feet by 20 feet was involved with fire. Firefighters dressed in breathing apparatus manned with a fire hoseline extinguished the blaze.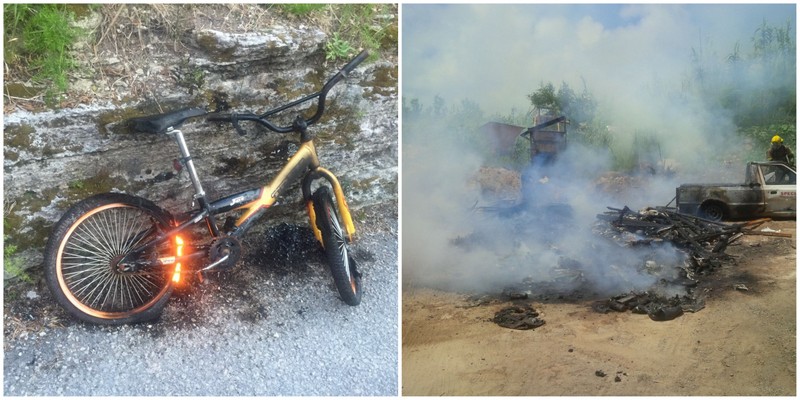 "At approximately 8:18 pm, BFRS personnel were again called into action. Personnel at our Clearwater Station [CWS] responded to a report of a pedal bike on fire in the St. David's area. On our arrival, the wheels to a child's BMX pedal bike was discovered to be on fire. Firefighters quickly extinguished the small fire with minimal water. No one was injured at the time".
Read More About
Category: Accidents and fires, All, News