News that Bermuda's basketball team defeated Guyana and Suriname, the Cathedral of The Most Holy Trinity being awarded a TripAdvisor Certificate of Excellence, Michael Stovel won the Chivas Cricket Sportsman Award, Berkeley students raising money and awareness for their Chain Reaction Movement, and Tyrone Smith's long jump win in Morocco qualified him for the 2016 Olympics were all some of the positive news stories from the past week.
In addition we posted various community photo galleries, including the Clarien Iron Kids Triathlon, Greenrock Eco-Schools awards, CedarBridge Academy's Foreign Language Day, tennis at Pomander Gate, the  Makin' Waves volleyball tournament, and the Pow Wow in St. David's, along with action from Heroes Weekend.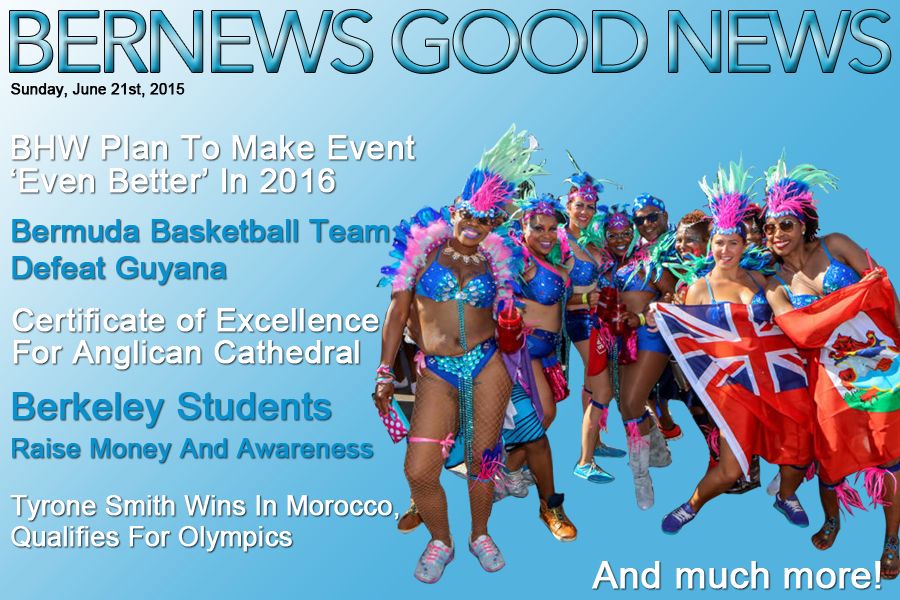 In an effort to highlight some of positive news happening in our community, we supplement our standard morning and evening email newsletters with a special Sunday "Good News" email newsletter edition, which strictly focuses on the positive news from the past week.
You can sign up to have the free newsletter delivered via email here, and/or access the links below. In addition, for those who like positive news, please feel free to visit our sister site ForeverBermuda.com, which seeks to showcase the best of Bermuda as well as provide information and listings for visitor related services.
Links to some of the 'good news' from the past week are below:
Read More About