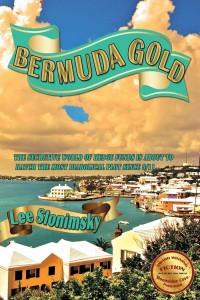 A recently released book by by Lee Slonimsky promises to take readers on a thrilling Bermuda-related adventure where "the secretive world of hedge funds is about to hatch the most diabolical plot since 9/11."
The book's description says, "J. E. Rexroth, a Manhattan private detective whose business isn't exactly thriving, knows next to nothing about the three-trillion dollar hedge fund industry.
"But when Samantha Little, wife of a hedge fund manager, comes to his office worried about threatening phone calls and refusing to tell him who referred her, he has his doubts but takes the case. J. E. takes the reader along on his own fast learning curve into the shadowy and secretive hedge fund world.
"He soon finds embezzlement and murder, but that's just for starters.
"The fun really starts after he uncovers the most menacing terrorist plot since 9/11."
Read More About
Category: All, Entertainment