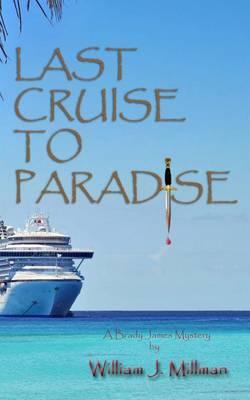 A recently released book follows the adventures of a private investigator as he takes a cruise to Bermuda for relaxation, only to find himself once again in the midst of intrigue.
The book's description says, "Derek DiLaurain, vertically-challenged Private Investigator extraordinaire, has decided to get away from the rat-race of D.C. and travel to Bermuda onboard the Fantasy Princess cruise ship with his six-foot Russian girlfriend, Olga.
"But before they can enjoy the turquoise water, the pinkish sand, and the local black rum, one of the world's richest businessmen disappears from the Princess and Derek is called in by the cruise line's security team to help find out what happened to him.
"Relatives don't seem concerned. Surveillance video suggests that the businessman did not leave his luxurious suite after returning from a late-night breath of air up on-deck.
"There's no way the man should be missing. Yet, when his body washes up on a coral reef just offshore, there's no doubt that something has happened.
"The question for Derek is: what?"
Read More About
Category: All, Entertainment