The gymnastics portion of the 2015 Island Games is now taking place in the Welsh island of Ynys Môn, and Bermuda's gymnastics team have turned in a dominating performance, winning multiple team and individual medals.
For the first time ever, Bermuda is fielding a male gymnastics teams at the Island Games, and they made their debut in style, capturing the gold medal in the team competition.
The team medals included the Junior Boys and Junior Girls winning gold, and the Senior Girls winning silver.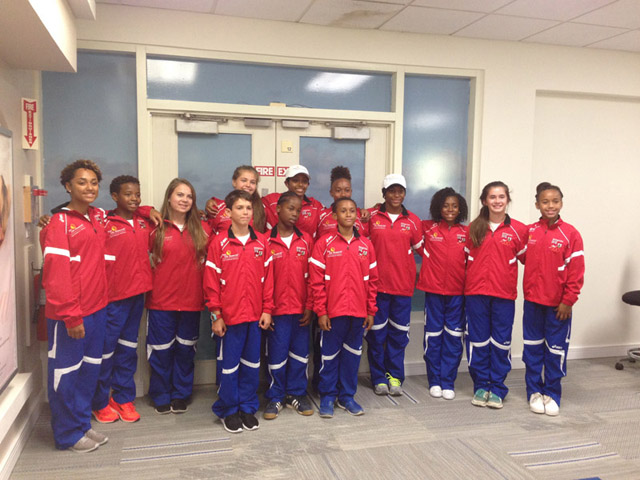 The Bermuda Junior Boys squad kicked things off with a dominating performance, winning the team event with a 48.25. Jersey placed second with a 44.9, and Isle of Man finished 3rd with a 42.05.
The squad — the first ever to represent Bermuda in men's gymnastics at the Island Games — consisted of Taj Lowery, Max Blakeney, Niyan Outerbridge, and Jaden Malpas.
Our gold medal winning boys gymnastics team: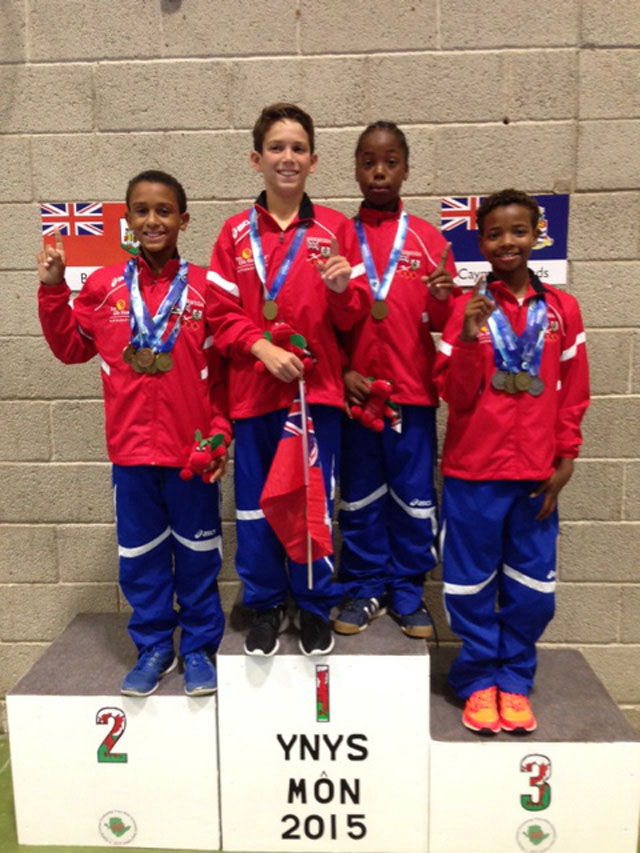 Gold medal performances were also turned in by Taj Lowery on Floor [9.0] and High Bar [9.15], and Max Blakeney on Parallel Bars [9.7] and Rings [9.1]. The duo added medals on High Bar [third, 8.65 - Blakeney], Vault [third, 8.95 - Blakeney], Parallel Bars [second, 9.3 - Lowery], and Rings [second, 8.4 - Lowery].
Taking the floor after the boys competition was the Junior Girls team, made up of Chantae Wilson, Anna Francoeur, T'aja Williams, and Jezhari Talbot. Led by Wilson's gold medal routines on Vault [11.65], Bars [13.1] and Beam [12.7], the squad finished in first place with a 71.75, passing the Isle of Man [71.3] and Jersey [68.55].
Anna Francoeur earned silver medals on Vault [11.55] and Bars [13.0], and Wilson also grabbed a silver on Floor with a 12.85.
Senior Girls: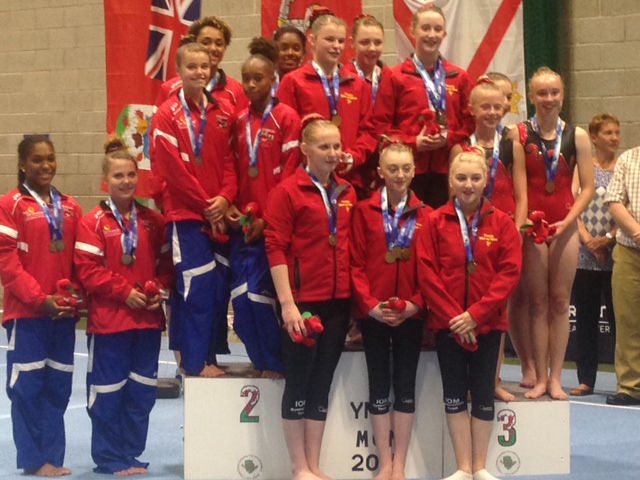 Finishing the day of competition was the Senior Women's event, featuring an exciting battle for the gold in which Bermuda came up short by a margin of only 0.1. Placements were Jersey in third [68.7], Bermuda in second [72.35], and Isle of Man in first [72.45].
Bermuda's squad featured Sydney Mason, Gabby Vincent, Tabytha Hofheins, Zantae Dill, Danielle Wall, and Gianna Webbe.
Bermuda earned medals in each event, including golds from Gabby Vincent on Beam [11.8] and Sydney Mason on Floor [12.75], a silver from Zantae Dill on Floor [12.7], and bronzes from Dill on Vault [11.7] and Tabytha Hofheins on Bars [12.3].
Junior Girls: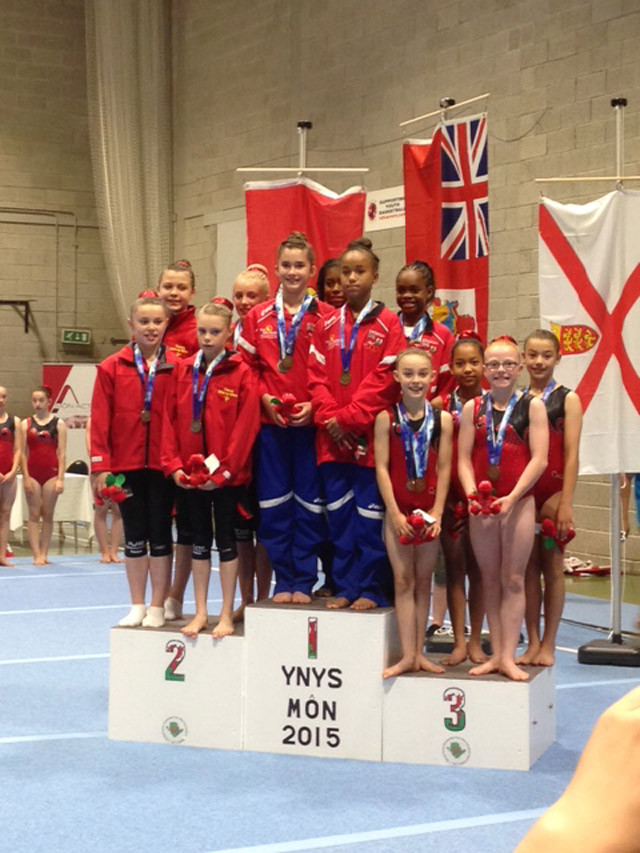 Head Coach Duke Nelligan said, "The boys got us off to a great start. I'm so proud of our first Island Games team and Coach Magan Outerbridge's leadership. Many of the coaches and officials were surprised that we had made that much progress in such a short period of time.
"The boys will be a force to reckon with in the near future. It was a total team effort from all the gymnasts.
"The Junior Girls took the floor next and with strong performances from Chantae and Anna we kept the momentum up and took charge. T'aja and Jezhari finished with strong all around totals. This provided Team Bermuda with the second team gold.
Senior Girls: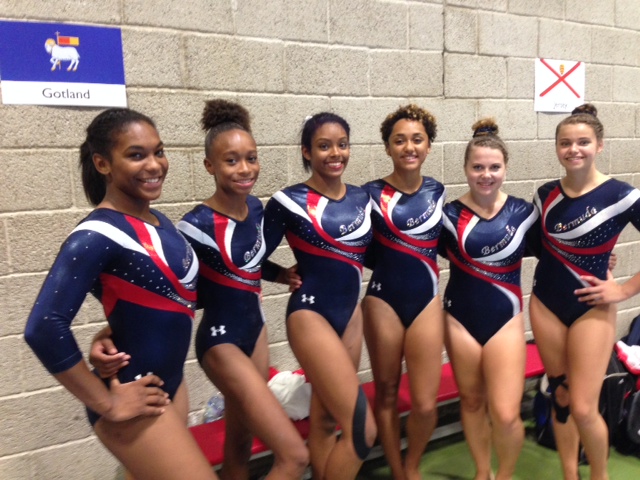 "The seniors started off a little rough but picked themselves up on beam and showed great tenacity. By the time we got to our strong vault and floor events we were back on track! With an inspired floor rotation the women put everything on the line but ended .1 short of the gold.
"All in all I am very proud of their efforts, both boys and girls. We represented Bermuda with class and great effort. Thanks to the great parent support."
The gymnasts return to action on Saturday, July 25 in the FIG round, competing for individual medals on each event and in the all-around.

Read More About