Airfinance Journal has recognised three transactions in which Conyers Dill & Pearman's Bermuda aviation team acted as offshore counsel on, as Deals of the Year for 2014, at their annual awards dinner held on 28 May 2015.
Airfinance Journal is the leading publication on aircraft financing and regarded as the premier source of financing intelligence for the global aviation industry.
The Bermuda team represented a number of major participants in the industry's largest financing transactions globally in the last year.
Julie McLean, a Director in the Bermuda office of Conyers Dill & Pearman and global head of the Firm's Aviation Finance team, said: "We are delighted that our clients are being recognised by these awards.
"Having acted on these transactions, is further testament to the strengths of Conyers' global aviation team and their expertise in working on cross-border matters with many of the world's leading airlines and leasing companies."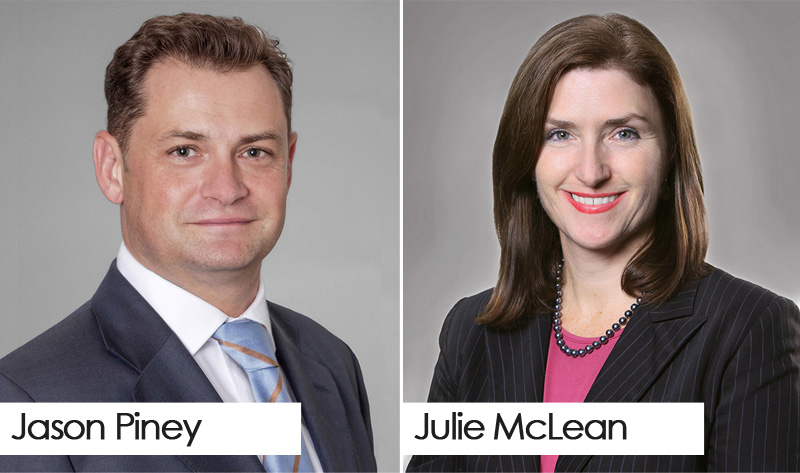 The deals that received recognition were:
Capital Markets Deal of the Year: Conyers provided Bermuda law advice to Goldman Sachs in connection with Aldus Aviation's US$540 million asset backed secured term loans which were used to buy 30 Embraer aircraft.
Overall Deal of the Year: Conyers provided Bermuda, as well as Cayman legal advice to AerCap Holdings NV in connection with its US$3 billion acquisition of International Lease Finance Corporation from American International Group, Inc.
According to Airfinance Journal "no other deal has transformed the aircraft leasing space so completely in the last 12 months" breaking new ground in terms of its size and complexity.
Innovative Deal of the Year: Conyers provided Bermuda law advice to Castlelake in connection with itsUS$515.6 million aircraft securitisation. The money was raised to buy a fleet of 79 aircraft to be leased to 26 companies in 17 countries.
Jason Piney, a Director in the Corporate department in the Bermuda office of Conyers Dill & Pearman, was also involved in the deals and said: "These are all aircraft leasing companies who are setting up new leasing operating companies.
"They are raising new financing and are choosing to do it through Bermuda and it demonstrates that for big complex finance deals, Bermuda is seen as the jurisdiction of choice."
Read More About