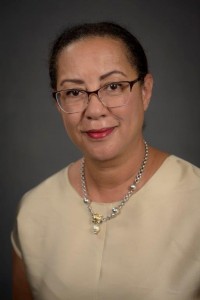 Karla Lacey [pictured], COO of the Bermuda Tourism Authority has earned the Certified Destination Management Executive [CDME] designation, the only integrated executive program specifically designed for the Destination Marketing industry. The focus of the program is on vision, leadership, productivity and the implementation of business strategies.
Ms. Lacey is responsible for supervising all aspects of financial, technical and administrative matters for the Authority; and managing all tourism appreciation and on-Island communications, the delivery of industry training and service standards and for Human Resources and related matters.
"Although destination marketing is a dynamic and ever evolving industry, there is a fixed set of best practices that lead to successful results for the destination being served," said Ms. Lacey.
"Having a CDME designation within the organization along with the international accreditation announced last week, means we are moving in a positive direction toward realizing the opportunities and overcoming the challenges facing Bermuda's tourism product."
The CDME program is designed to better prepare senior destination marketing organization [DMO] executives and managers for increasing change and competition and to become more effective organizational and community leaders. Over the course of 22 years, more than 400 students have participated in the CDME program and this year the number of graduates will reach over 320.
"Our mission at DMAI is to advocate for the professionalism, effectiveness, and significance of destination marketing organizations worldwide," said Michael Gehrisch, President & CEO of DMAI.
"We realize the importance of destination marketing and are committed to improving the effectiveness of these organizations. These individuals who have achieved the CDME designation have set an example of excellence for the entire destination marketing profession."
Read More About