[Updated] Earlier today [July 1], Premier Michael Dunkley and  Minister of Public Works Craig Cannonier joined Dr. Kuni Frith-Black and the Friends of Southlands for a ground breaking ceremony at site of the new community garden in the Southlands Park in Warwick.
The community garden, which is spearheaded by the Friends of Southlands, is slated to open in the Fall of 2015 and applications to rent a space will be available through the Friends of Southlands in mid September. The garden will be situated at the western entry to Southlands Park, on South Shore Road.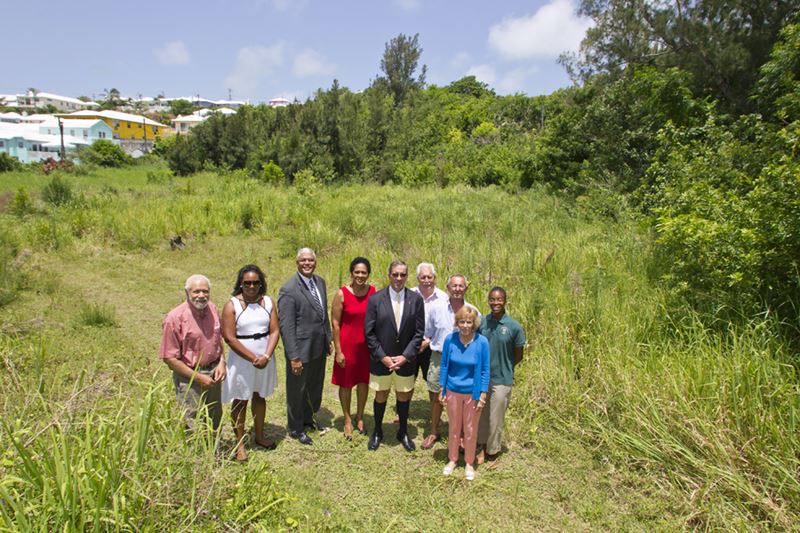 Premier Dunkley said today, "I am very pleased to join the Minister of Public Works and the Friends of Southlands for today's community garden groundbreaking. For my part, I just want to thank all involved for coming together for such a worthwhile community initiative."
Minister Cannonier said, "In our 2013 Throne Speech this Government committed to the creation of the Southlands National Park. Recognizing the importance of preserving this area we began with a process of public consultation that will culminate in the creation of the Southlands National Park."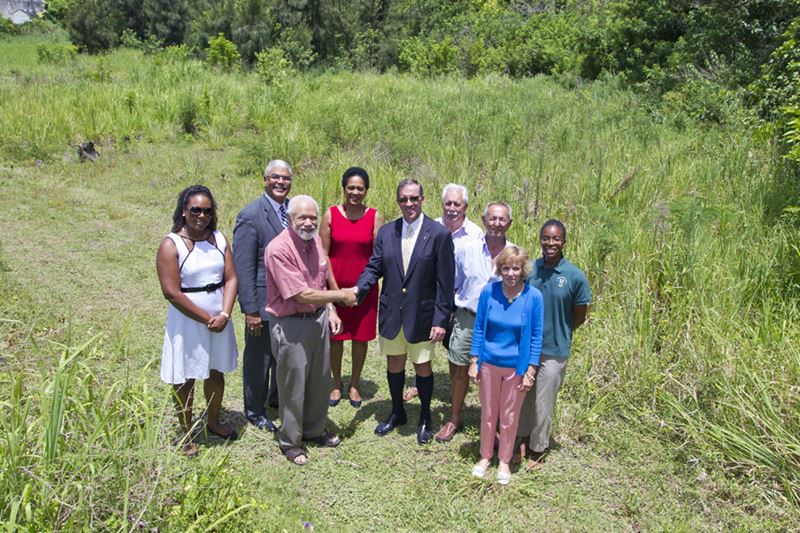 "Kuni Frith-Black and the Friends of Southlands are to be commended for spearheading this community garden and for your commitment to this property and your focus on the long term preservation and protection of this historic estate for future generations. Thank you!
"To the Department of Parks and Conservation Services who are working together to produce a restoration plan and a management plan for the property and is working on its clean-up, I extend a huge thank you as well. And to everyone who was involved with this project – well done, this community garden will be one that I am sure all of Bermuda will be proud of."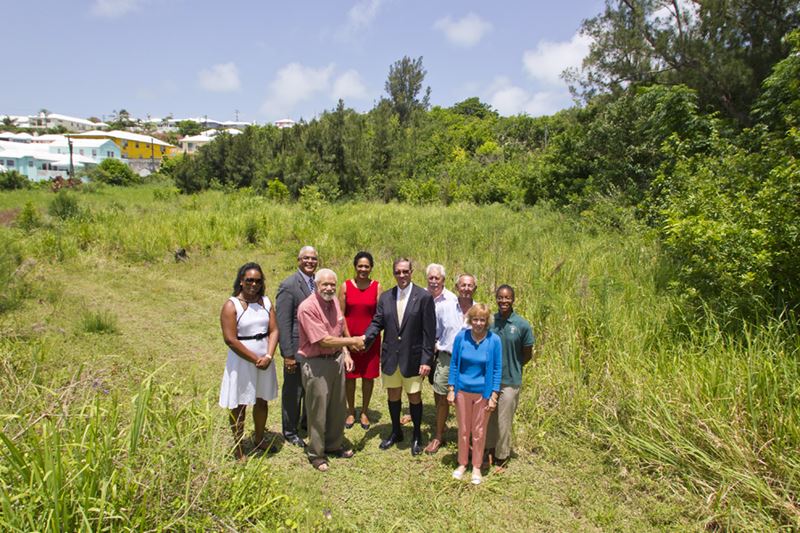 "The Bermuda Government and my Ministry remains committed to preserving the Southlands property for future generations and we extend our congratulations on this community garden," Minister Cannonier added.
The Premier and Public Works Minister were also joined today at the press conference by staff from the Department of Parks and BEST Chairman Stuart Hayward.
The proposed community garden site plan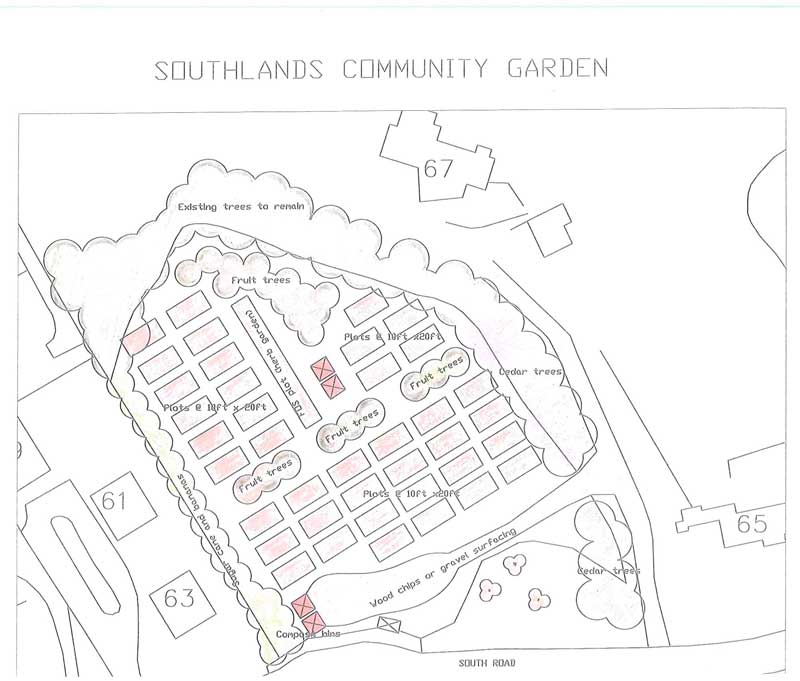 Update 4.51pm: Speaking at today's event, BEST Chairman Stuart Hayward said, "We are gathered here today because of the courage of the hundreds of people who worked hard, in one way or another, to save Southlands from development.
"This is not to downplay the work of Parks and other government departments, or Mrs. Frith-Black and the Friends of Southlands, or your own team, Mr. Premier, but BEST feels compelled to remember and recognize all those who walked, marched, held vigils, sold t-shirts, did cleanups and spruce ups — all to preserve this beautiful property.
"It's been 8 years and counting, so we are pleased to reach this juncture, the launch of the Friends of Southlands Community Gardens venture. Bermuda has less than 400 acres of farmland being used for growing food. So any project that activates farming and helps develop food producers is to be welcomed.
"Mr. Premier, I have been asked to present you with this Southlands t-shirt. We hope it will help keep the next step fresh in your memory. That next step is that in honour of all those who walked and worked to preserve Southlands, this property will in its entirety be added to the register of National public parklands.
"What could be better than to preserve this site as parkland for current and future generations? That would be a legacy for your administration to be proud of."
Read More About
Category: All, Environment, News