Duane Jones, a designer with Bermuda roots, is getting set to release a t-shirt line with a strong island influence, with the shirts reading "Nawf Shore" and "Sowf Shore" in honour of the distinct Bermudian accent that Mr. Jones recalls from his childhood.
Mr. Jones, alongside his wife, is the founder Be Glitterati, a company that began with its roots in services in 2006, before expanding to include a range of its own products.
Mr. Jones said, "I live in Halifax, Canada and started Be Glitterati with my wife in 2006 as Glitterati Communications. At that time I had no plans of having my own products; I was more interested in helping clients promote their products and services through design and branding."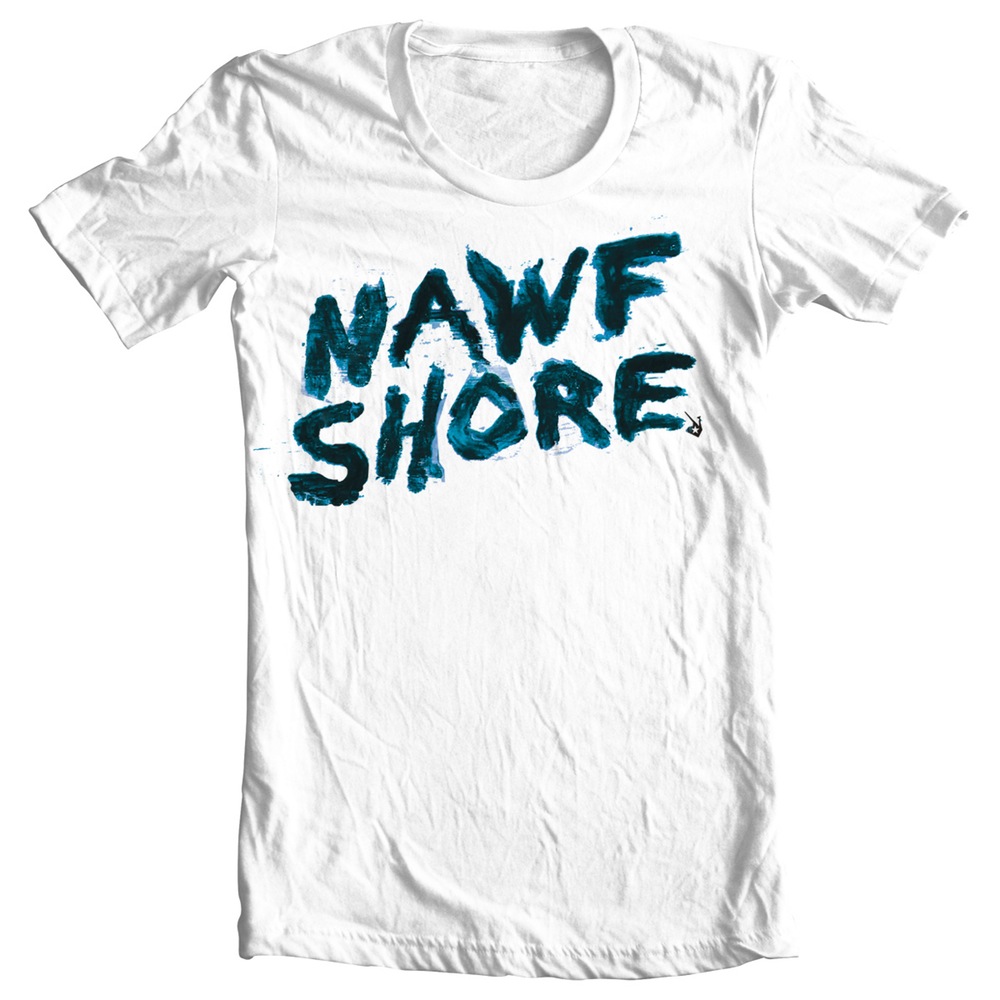 "I eventually realized that I could apply those skills to my own products and in 2011 I released my first line of t-shirts as Be Glitterati.
"Bermuda had a huge impact on how I view fashion and design. The diverse cultural influences from North America, The Caribbean and Europe give us eclectic taste in music and that reflects directly on how we dress and ultimately how I design.
"I remember wearing school uniforms and learning the importance of looking good at a young age. Outside of school I never felt like I was very stylish or cared that much but as I got older I noticed that girls cared about how guys dressed so I put more energy into what I wear."
Promotional video for Be Glitterati's 'Hood Legend' tank top:
Regarding Be Glitterati's upcoming line of Bermuda-inspired t-shirts, Mr. Jones said, "I grew up in Loyal Hill on the North Shore and spent my summers diving off the rocks and fishing; it's a part of my childhood that I really cherished.
"The shirts say "Nawf Shore" and "Sowf Shore" for North Shore and South Shore respectively. I spelled them in the way that my friends and I would say it as kids.
"It's really important to preserve our Bermudian dialect. The longer I'm away from home the weaker my accent gets but I would really like to hold onto that part of me. A lot of people look down on local dialects but I think that they're important.
"In the future, I'll be expanding my product offering beyond branded apparel. The first iteration of that expansion will be a line of neckties. I designed one already and got some good feedback. My goal with the ties is to use fabrics and patterns that are hard to find in typical retailers and reflect my minimal aesthetic."
For more information about Be Glitterati, visit the website.
Read More About
Category: All, Entertainment, News, Style & Beauty