The Bermuda National Trust's historic Buckingham Lower Apartment is currently available to rent, offering 640 square feet of commercial space for $800 per month.
Located in the centre of St. George's, the space occupies the entire ground floor of the Buckingham historic building; with the property suitable for commercial use having previously served as a shop and a gallery.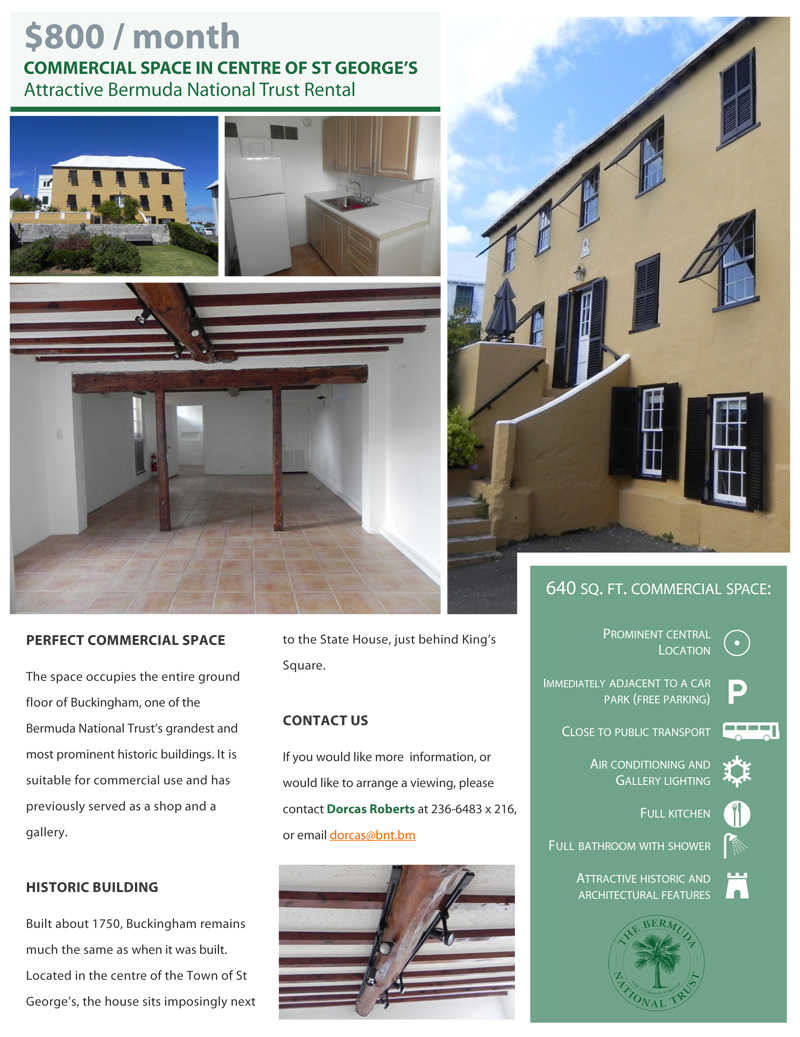 Built about 1750, Buckingham remains much the same as when it was built. Located in the centre of the Town of St. George's, the house sits next to the State House, just behind King's Square.
The property is located adjacent to a car park [free parking], and features a full kitchen and full bathroom with shower.
If you would like more information, or would like to arrange a viewing, please contact Dorcas Roberts at 236-6483 x 216, or email dorcas@bnt.bm

Read More About