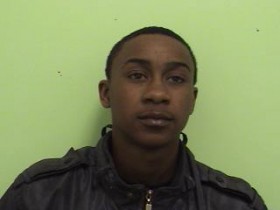 Appearing in Magistrates Court this morning [Aug 28], Gariko Benjamin faced multiple charges relating to the murders of Haile Outerbridge and Rico Furbert in January 2013 at Belvins.
In addition to murder, the 23-year-old faced charges alleging use and handling of firearms and ammunition in connection with the charges of murder, and he is also charged with the attempted murder of Zico Majors,
Benjamin had been extradited back to Bermuda for the hearing.
All the charges are indictable and can only be heard in the Supreme Court, the defendant did not have to enter a plea, and he was remanded into custody by Magistrate Archie Warner.
[Note: Due to legal reasons there are very specific rules about commenting on court stories that are not yet completed, and as such many are not permitted, and most comments will be prone to be deleted. If you are not familiar with the rules, please see the guidelines here.]
Read More About
Category: All, Court Reports, Crime, News