Minister of Education, R. Wayne Scott recently presented the annual Bermuda Government Scholarships and Awards to 47 students. The scholarships and awards include, teacher training, mature student, and further education awards and Bermuda Government Scholarships.
This year eight students received the Bermuda Government Scholars award valued at up to $35,000 for tuition and accommodation. This scholarship is tenable for up to four years.
Bermuda government Scholars: Cara Philip, Amber Farrow, Kristina Grant, Brianna Siddle, Education Minister R. Wayne Scott, Kathleen McBeath, Nicholas Pell and Alida Rattery. Missing from photo Daniel Oatley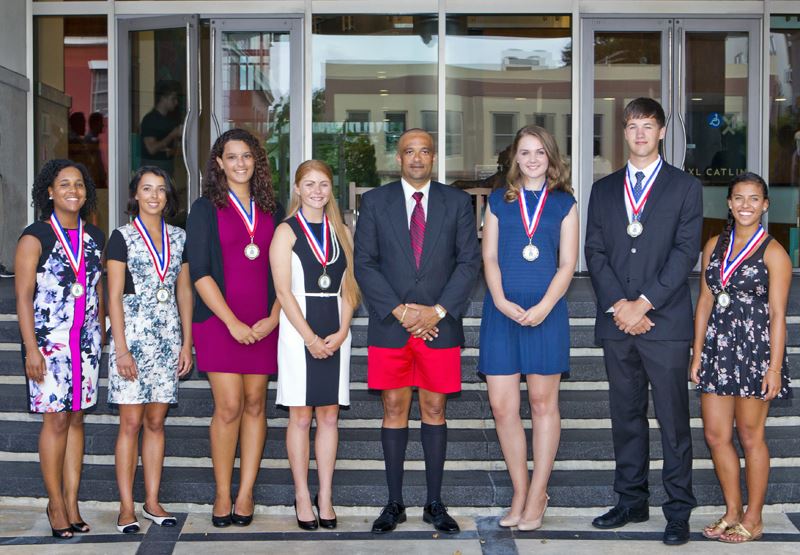 At the presentation ceremony Minister Scott stated, "This year the Ministry of Education received close to 230 applications from students seeking financial support to either commence or continue their post secondary studies.
"There was a marked increase in applications this year and the decisions for the Education Board's scholarship committee were difficult. We are pleased that the Ministry can provide you with financial support, to propel you even further, with your academic pursuits.
"I offer special congratulations to our eight new Bermuda Government Scholars who we recognize for their outstanding academic achievement."
"To all our award recipients we recognize that you have worked hard to achieve continued academic success. We encourage you to pursue every opportunity presented to further achieve your educational goals."
Recipients of Further Education Awards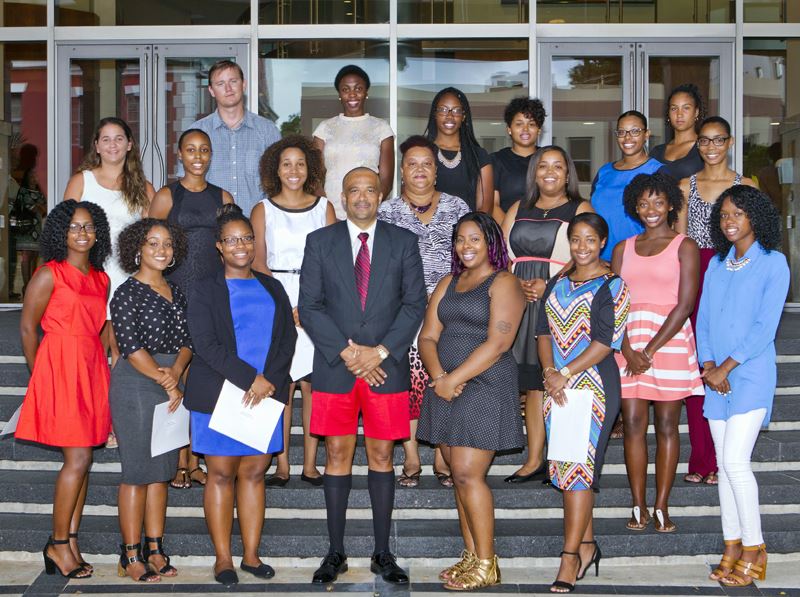 Minister Scott also took the opportunity to thank the Board of Education's Scholarship Committee, Mrs. Annarita Woolridge-Marion, Mrs. Francis Ann Spurling, Ms Kali Douglas and Ms Darlene Hartley, the Committee's Scholarship Administrator.
In recent years, the Ministry of Education has assisted students to attend universities located in the USA, Canada and the UK, such as Emory University, Massachusetts Institute of Technology [MIT], University of California [Berkeley], The New England Institute of Technology, Dalhousie University, The Royal Veterinary College, Loughborough University, University of Kent, Mt. St. Vincent University, Hampton University, Kingston University, Pennsylvania State University, McGill University, and Andrews University, among numerous others.
All Awardees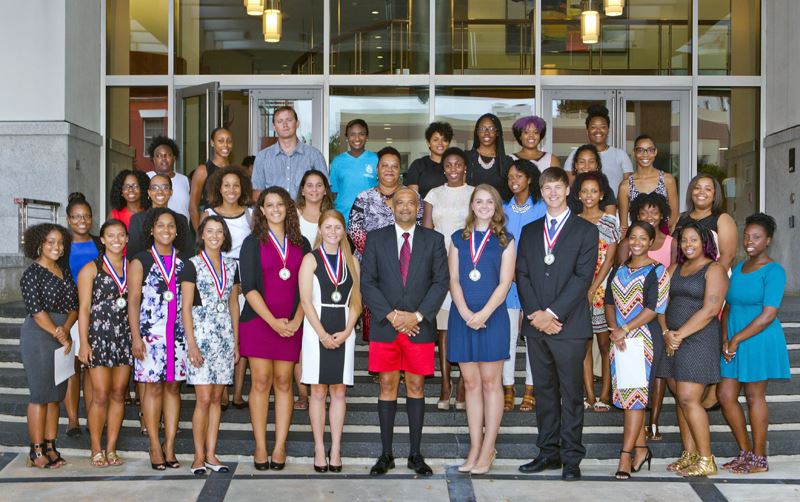 Areas of study have included primary and early years' education, child and youth study, theology, law, social work, nursing, medicine, mechanical engineering, biomedical studies, architecture, international business, and many others.
The full list of recipients follows below [PDF here]:
Read More About