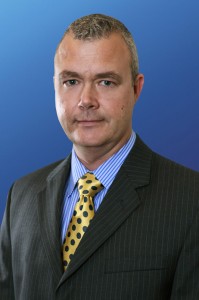 With just one week until KPMG's highly anticipated Island Infrastructure Summit, KPMG leadership, Island Government officials, and private sector specialists are preparing to engage in candid dialogue on the role of infrastructure as a means to achieve fiscal and economic sustainability.
This year's Summit marks the 4th regional event hosted by KPMG focused on infrastructure planning, strategy and delivery in island jurisdictions.
It seeks to build on the issues and opportunities raised during the previous events, moving the discussion forward to explore how islands can deliver the $15 – $20 billion in infrastructure pipeline projects to create new pathways to economic prosperity.
Lori Rockhead, Senior Manager, KPMG in Bermuda said: "The theme of KPMG's 2015 Island Infrastructure Summit is "Transforming Island Economies".
"Transformation goes far beyond development and redevelopment of infrastructure, embracing a spectrum of the imperatives that islands are achieving; including fiscal sustainability, delivery of quality public services, and economic growth."
"Transformation is about more than building new infrastructure. In the 21st century, governments are critically examining not only what they must deliver, but how best to deliver services – a major reason why topics such as implementing technology driven solutions to reduce costs; energy reform; and new and emerging partnership models, are prominent features of the Summit's agenda."
Steve Woodward, Managing Director, KPMG in Bermuda said: "The 2015 KPMG Island Infrastructure Summit echoes the changing infrastructure related dialogue in the islands region.
"The regional focus on economic growth, deficit reduction and long term fiscal sustainability, has inevitably led Island governments to seek to optimize public asset management in way which maximizes the benefit of the asset to current and future generations.
As a result, dialogue is shifting to questions like:
Can current or new assets be leveraged to diversify the economy?
Will divestment of all or a portion of an asset provide inward investment?
Does better planning reduce the cost of life cycle maintenance and operating costs?
How to shift attention, effort and resources away from service delivery to strategic management and regulation?"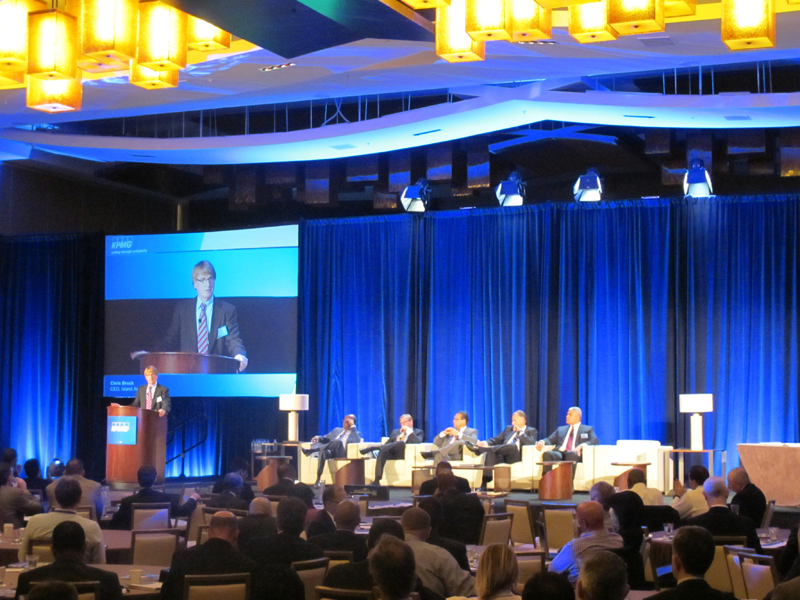 The 2015 Summit programme will once again include an impressive combination of panels and speakers, featuring key decision makers, executives and financiers from across the Public and Private Sectors, and representing 17 countries.
Confirmed speakers and panelists for 2015 include:
Philip E. Brave Davis, Deputy Prime Minister and Minister of Works and Urban Development, Government of The Bahamas
Dr. Rufus Ewing, MBBS; DM [Gen Surg]; MPH; FACS; FRCSEd Premier of the Turks and Caicos Islands and Minister of Health
Alden McLaughlin, MBE, Premier of The Cayman Islands & Minister for Home Affairs, Health and Culture
Michael Dunkley, Premier and Minister of National Security, Government of Bermuda
Donville O. Inniss, Minister of Industry, International Business, Commerce and Small Business Development, Government of Barbados
Ian "Patches" Liburd, Minister of Public Infrastructure, Posts, Urban Development, Energy and Transport, Government of St. Kitts and Nevis
Dr. James Fletcher, Minister for Public Service, Sustainable Development, Energy, Science and Technology, Government of Saint Lucia
José M. R. Jardim, Minister of Finance, Government of Curaçao
Susanne F.C. Camelia- Römer, LL.M., Minister of Traffic, Transportation and Urban Planning, Government of Curaçao
Alan Jones, Chief Officer, Ministry of Planning, Lands, Agriculture, Housing & Infrastructure [PLAHI], Cayman Islands Government
McHale Andrew, CEO, Invest Saint Lucia
Hugo V. Hodge, Executive Director/CEO, Virgin Islands Water & Power Authority
Stephen Beatty, Head of Global Infrastructure [Americas & India], KPMG
John Beck, Executive Chairman, Aecon Group Inc.
Ronnie Brannen, President & Chief Revenue Officer, PowerSecure
Martyn Bould, Chairman, Rider Levett Buchnall [Caribbean] Ltd.
Jerry Butler, Alt. Executive Director for Caribbean Countries, Inter-American Development Bank [IADB]
Duncan Card, Managing Principal and Co-Chair Infrastructure Transactions, Bennett Jones [Bermuda] Ltd.
Mitchell De Silva, Regional Vice President Corporate Banking, RBC Caribbean
Pedro A. Freyre, Chair, International Practice, Akerman LLP
Daniel Ford, Partner, Torys LLP
John Gulliver, Partner, Pierce Atwood
Doug Hewson, Managing Partner, Portland Private Equity LLP
Charles Keizer, Partner, co-Head of Infrastructure and Energy Practice, Torys LLP
Dr. Theodore [Ted] Kury, Director of Energy Studies, University of Florida
Michael Maura Jr., President & CEO, Arawak Port Development Limited
Ruth McMorrow, Executive Vice President, Parsons Enterprises
Luis Carlos Ochoa, Public Sector Group Director for Latin America, Citibank
Brian Samuel, PPP Coordinator, Caribbean Development Bank
Gene Thompson, Project Director, Health City Cayman Islands
Vincent Vanderpool-Wallace, Principal, Bedford Baker Group
Brent Woodson, CEO & Chairman, Arambys Corp.
Limited availability remains to register for the event, and interested parties are encouraged to register and book accommodation as soon as possible.
To view the 2015 Island Infrastructure Summit agenda, including a regularly updated list of confirmed speakers and panelist, or, please visit: www.kpmgislandinfrastructuresummit.com
Read More About
Category: All