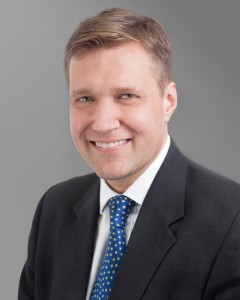 Growing Chinese interest in the Bermuda reinsurance market and a raft of new start-ups forming on the Island should ease concern over the effects of a spate of mergers and acquisitions.
That is the view of Chris Garrod [pictured], a Director in the Insurance Practice of Conyers Dill & Pearman Limited, who believes the M&A trend will continue as a soft market continues.
"When one says 'M&A', the immediate focus is on the 'M', where two companies merge to form one combined vehicle, which should become bigger and competitive," said Mr Garrod.
"I certainly suspect that this trend will continue in such a soft market environment. And I suspect a lot of smaller reinsurance players will use this market to continue to look for opportunities to combine with larger players, and vice versa."
There has been an enormous amount of M&A activity in Bermuda recently including XL's takeover of Catlin, Endurance buying Montpelier and the RenRe takeover of Platinum. Exor has also finally completed the $7bn takeover of PartnerRe.
Mr Garrod believes that M&A is a term which has been bandied about without enough recognition of the 'A', a pure acquisition or investment into the Bermuda reinsurance market from overseas investors.
"There is great potential for Bermuda to continue to attract outside investors – we obviously just saw Exor – a company owned by the Agnelli family known mainly for its ownership of Fiat and Juventus FC – finally acquire PartnerRe following its long haggle with AXIS."
Mr Garrod said there has been significant Chinese interest in Bermuda, including China Minsheng Investment Corp's proposed purchase of the Bermuda-based Sirius Group and Panda Re's recent catbond deal, which raised $50m for China Re, the state owned Chinese P&C reinsurance vehicle.
In addition, Fosun International, a Chinese investor recently acquired all of the shares of Ironshore Re.
"China is a market where there is great potential and it will be interesting to see if the recent Tianjin explosion could be a market-changing event.
"It is estimated there are approximately $3bn of losses at least in the Chinese P&C market as a result of that event, and that could very well lead to more Bermuda interest," added Mr Garrod.
On the Bermuda market generally, Mr Garrod said that as well as continued catbond deals, sidecar vehicles and general interest in the ILS sector, "there also continues to be very strong interest from the investment funds sector".
"This is partly because investing in this sector is uncorrelated with the capital markets, but also because traditional investors have become much more educated and comfortable investing in this sector."
He said Bermuda continued to see a number of complex 'Hedge Fund Re' vehicles being formed and that the Island has a very sophisticated investment funds industry, with investment managers already in place to be able to manage new funds.
"There will remain regulatory challenges, especially in the current Solvency II environment and from a group supervisory perspective.
"But, as I have said before, Bermuda truly is one of the few jurisdictions where you can literally pick up the telephone and call a senior regulator at the Bermuda Monetary Authority and have a conversation with them to handle a potential issue."
In addition, he added that the BMA continues to work closely with the industry to ensure that nothing is introduced into legislation without prior consultation.
"Bermuda has always prided itself as being an industry where, from a regulatory perspective, we remain one of the best, most business-friendly and industry-conscious reinsurance jurisdictions to do business.
"And when it comes to mergers and acquisitions, I strongly believe there is great potential for the Island to strengthen and become an even more competitive jurisdiction as a result of those transactions being carried out."

Read More About