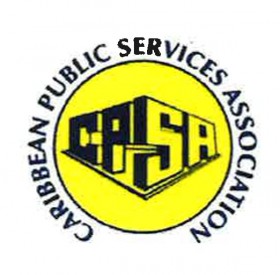 The Caribbean Public Services Association [CPSA] has voiced their support for BPSU President Jason Hayward in relation to the legal action taken against him by Finance Minister Bob Richards.
The Finance Minister launched legal action against the BPSU President and People's Campaign member after Mr Hayward made certain statements about the Minister on a TV appearance in relation to the emails over the airport contract with the Canadian Commercial Corporation.
A statement from the CPSU said, "The Caribbean Public Services Association [CPSA] extend to the Bermuda Public Services Union, one of our seventeen affiliates, categorical support regarding its position against the legal action imposed on it and its President Bro Jayson Hayward by the Government of Bermuda.
"In today's world any progressive Government with the interest of the masses at heart should be committed to forging alliances with workers' representative bodies.
"Such a government, even where major differences exist, would explore means that have the effect of reducing contention and confrontation between employees and the political directorate. They would choose an approach that would improve dialogue and reduce rancor.
"The CPSA is confident that any existing misunderstanding between the Government of Bermuda and the BPSU can be amicably resolved without having to resort to the courts.
"We appeal to the Government of Bermuda to re think its position and consider an approach that would preserve the best interest of all parties, since the entire public service can be compromised by its current action."
Read More About