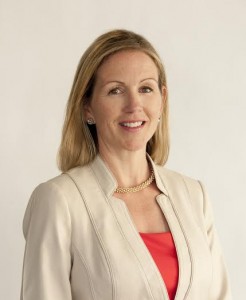 Hamilton Insurance Group is pleased to announce that its reinsurance operations, Hamilton Re, has been awarded Bermuda Reinsurer of the Year by Reactions magazine.
Hamilton Re CEO Kathleen Reardon [pictured] attended the awards dinner and ceremony held last night at Cipriani Wall Street, joined by Hamilton Insurance Group Chief Strategy Officer Bob Deutsch, Hamilton Re Chief Underwriting Officer Casualty & Specialty Claude Lefebvre and Hamilton USA EVP Business Development Barbara Bufkin.
"It's an honour to have the hard work of our talented team at Hamilton Re recognized," said Mrs. Reardon.
"We're very proud of what we've accomplished in just 18 months of doing business as a member of the Hamilton Insurance Group."
Hamilton Re is the Class IV Bermuda-based reinsurer of Hamilton Insurance Group, the Bermuda-based holding company for insurance and reinsurance operations that underwrite property and casualty risks in Bermuda, the U.S. and at Lloyd's.
Read More About