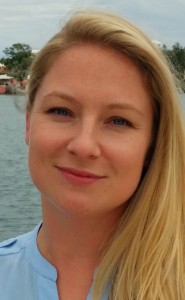 Dorota Wysocka Bradshaw [pictured], president and senior consultant of locally based Smart Spa Solutions, has been featured in Pulse Magazine. Published 10 times per year by the International Spa Association, Pulse is the premiere magazine for the spa industry, with circulation peaking at over 30,000 spa industry professionals.
A member of the International Spa Association, Mrs. Bradshaw has been invited to join Pulse's panel of spa business experts.
Initial appearances in the publication include being used as an industry expert for an article on designing facial treatments for different skin types in the July 2015 edition and authoring an article on visual merchandising for spa retail for the September 2015 edition of Pulse Magazine.
Mrs. Bradshaw's company, Smart Spa Solutions, helps spa owners and management make better business value decisions and improve their operations.
They assist with setup and opening of new spas, improvement of existing spa operations, sourcing and procurement, staff training, recruitment, development of systems and operating procedures, operational audits and other areas key to success in the spa industry.
Mrs. Bradshaw expressed her enthusiasm about the new relationship, "Pulse magazine is a fabulous platform that offers business-centric resources to the spa industry.
"I am excited about the opportunity to share insights on the management side of the spa business to a broader audience. The relationship with Pulse and other industry publications is in line with our company's focus on helping spa owners and managers – whether they are clients or readers – to make better business value decisions."
For more information on Smart Spa Solutions, Mrs. Bradshaw can be contacted via email at dorota@smartspasolutions.com

Read More About