SCARS and Bermuda Broadcasting Company are partnering to present a series focused on child sexual abuse in Bermuda.  This three-part special begins tonight, September 28, at 7:30 pm on ZBM TV9.
SCARS said, "Tonight's episode features survivors of child sexual abuse, parents of abused children and two local psychologists.
"The stories of those impacted by child sexual abuse provide an insight into the devastation, anger and hope that a victim experiences and provides viewers with the opportunity to learn more about the impact of child sexual abuse.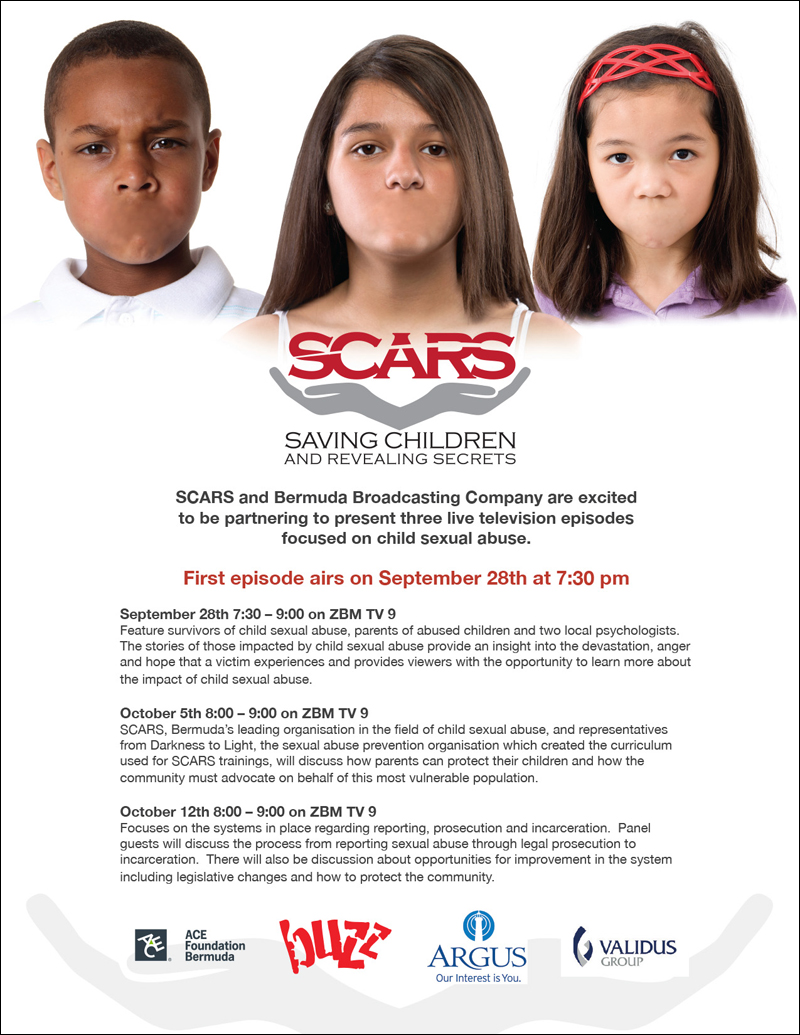 "Through the television series, SCARS aims to bring attention to the issue of child sexual abuse, to shine a light on this taboo subject.  We all play a vital role in the protection of our children, most vulnerable population.
"To raise awareness and prevent child sexual abuse, as a community, as individuals, we must stop sweeping this issue under the rug!
"We must face that our community is greatly affected by this most vile issue of child sexual abuse.  We must become educated about the issue, empowered to make change, and engaged in the protection of our children. SCARS' television series will help all who watch to begin their commitment to protecting our children.
"Part two of the special airs on October 5th at 8:00 pm with part 3 following on Monday, October 12th at 8:00 pm."
Read More About