All all-girls football camp will be held during the October mid-term school break from October 26 to October 30, focusing on "the individual skills and overall team play of each participant."
The camp, a collaborative effort between Bermuda's Brazilian Football School [BBFS] and the Bermuda High School For Girls Football Club [BHS FC] is open to all girls in Primary 3 and up, with age groups for Under 8 through Under 14.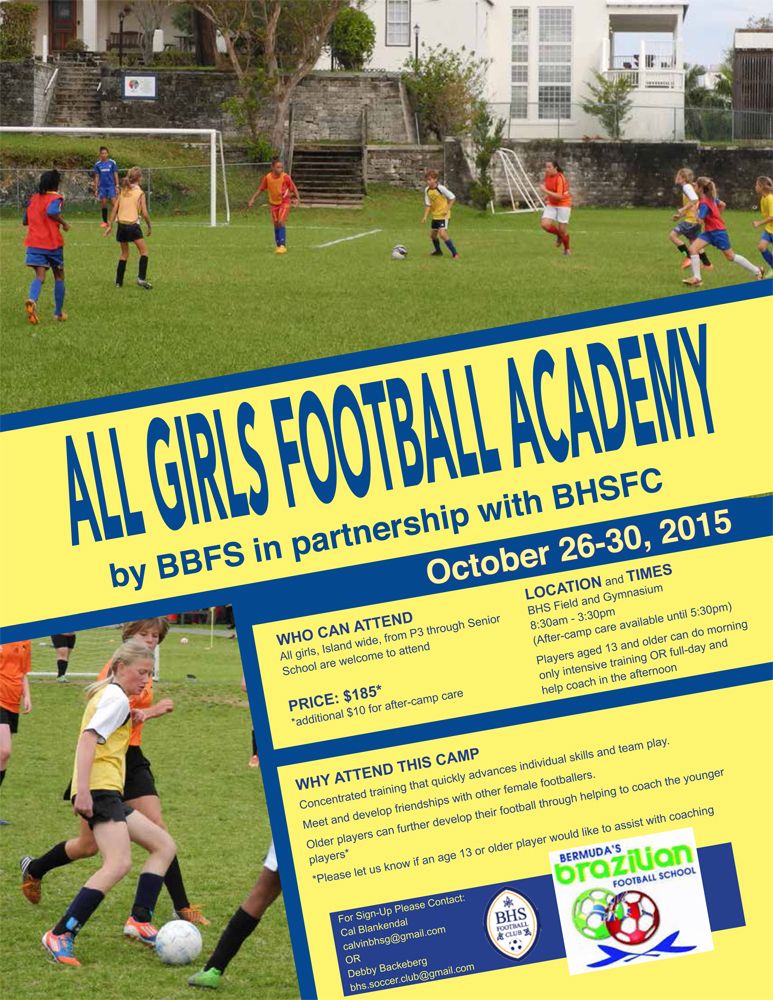 Cal Blankendal, CEO of BBFS, said, "We're excited to collaborate with the BHS Football Club to offer the camp to all interested female football players. Girls football is the fastest growing form of the game and our camp is going to be fun and action-packed."
"Beyond developing their football skills, the All Girls Football Camp is an opportunity to make friendships with other girls who play football and that they plan to offer other activities that encourage life-skills development and healthy lifestyle choices."
For more information, contact Cal Blankendal at calvinbhsg@gmail.com or Debby Backeberg at bhs.soccer.club@gmail.com.

Read More About