[Written by Kristen Taylor]
Cornerstone Foundation Golf Challenge Registration is open! The Cornerstone Foundation Golf Challenge 2015 is happening on November 21st, 2015 at Riddell's Bay Golf and Country Club. Register as an individual golfer for $175 or as a group of four golfers for $700. Corporate sponsorship packages start at just $650.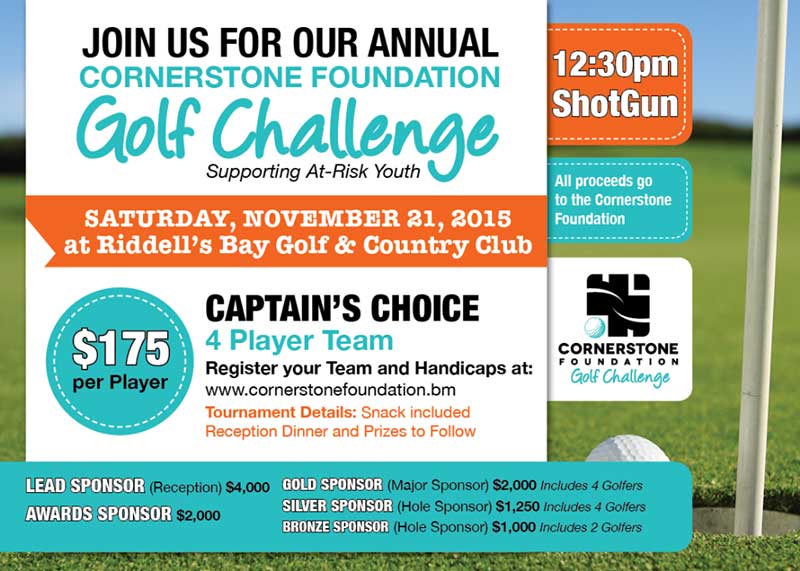 Cornerstone Foundation's goal is to provide support and help for at-risk youth and families in need across the island. All proceeds from the Golf Challenge will go to fund the Cornerstone Foundation Christmas Store, Youth Impact Mentoring Program, Entering the World of Work Program and The Berkeley Partnership.
For more information on the work Cornerstone Foundation is doing or to register for the Golf Challenge please visit www.cornerstonefoundation.bm or call 296-2598.
Spots are limited so register yourself and your golfing buddies today!

Read More About