[Updated] Grammy Award-winning reggae artist Shaggy arrived in Bermuda this afternoon [Oct 16], set to perform at tomorrow night's America's Cup Jam presented by Fidelity International.
The artist commented on the island's beauty, saying how happy he is to be back in Bermuda.
Shaggy first garnered global success in 1995 with the release of his third album, Boombastic, which went on to sell more than 1 million copies and earned him a Grammy Award for Best Reggae Album.
Since then, Shaggy has released more than 11 albums, and some of his hit singles include "Boombastic," "It Wasn't Me" and "Angel."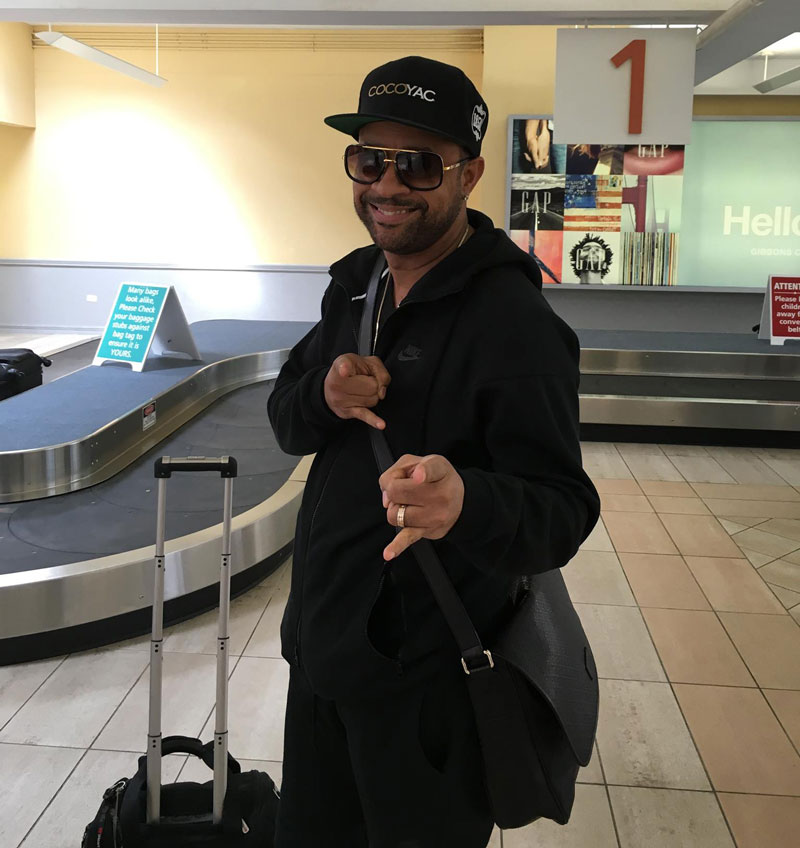 "Shaggy will be performing as part of the line-up in the America's Cup Jam presented by Fidelity International, which is being held at the #1 Dock on Front Street on Saturday, October 17th," a spokesperson for Premier Tickets said.
"Gates open at 7pm and the line-up includes local MCs Nadanja & Uzimon, local band The Kings, Maxi Priest, Spice & Co Soca Band and Shaggy.
Concert promoters noted that the event is almost sold out, so extra capacity is being added with Calico Jack and UberVida which will be docked at the concert, providing what the organisers said a "great option" to watch the concert.
Tickets can be purchased online at ptix.bm or at Information Booths in the AC Event Village."
Update 8.44pm: Premier Tickets said, "VIP Dock tickets are now sold out and we've added more VIP capacity by docking UberVida in the VIP section. We only have 200 general admission tickets left for the dock, and have also added extra capacity with the Calico Jack which is docked in the general admission section.
"The event is close to being sold out so customers are encouraged to buy their tickets asap at www.ptix.bm. Ticket holders are also encouraged to arrive in the City early in order to get parking and allow time to get into the venue in time for the start of the show."

Read More About
Category: All, Entertainment, Music, News