Two ships — the Niccolò Machiavelli and Astrolabe — have been seen in Bermuda's waters, with both ships listed as "dredgers" on marine websites.
Last week the Ministry of Public Works said the widening of the North Channel — to accommodate the new generation of cruise ships — will commence at the end of this month, and the dredging will be a 24 hour, seven day a week operation and will take approximately one month to complete.
The Niccolò Machiavelli in Bermuda today: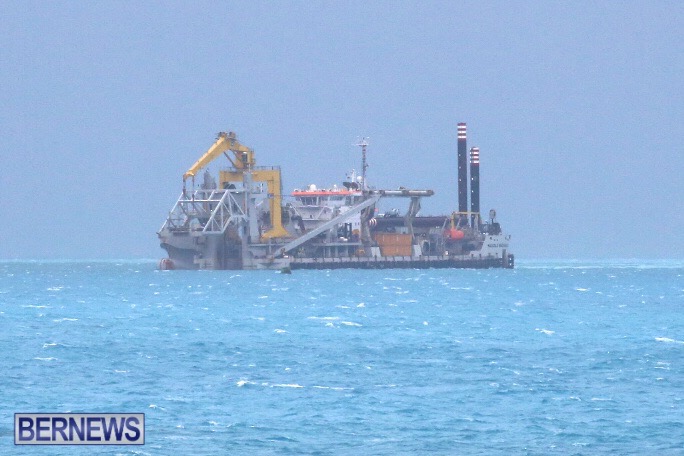 "The Niccolò Machiavelli is a Self-Propelled Cutter Suction Dredger, a technically extremly complex ship used for dredging water ways, building wharfs, artificial islands or dredging the coastline, which is able to reach a dredging depth of 36.6 meters," according to Dredgingtoday.com
"The ship is capable of dredging [cutting and simultaneous suction] compacted sand, stiff clay, stones and similar sediments of the sea floor . The excavated material is unloaded by the port or starboard side spuds into barges or through a swivel to a floating pipeline to the shore at a distance of about 10 kilometers."
The Astrolabe docked in St George's last week: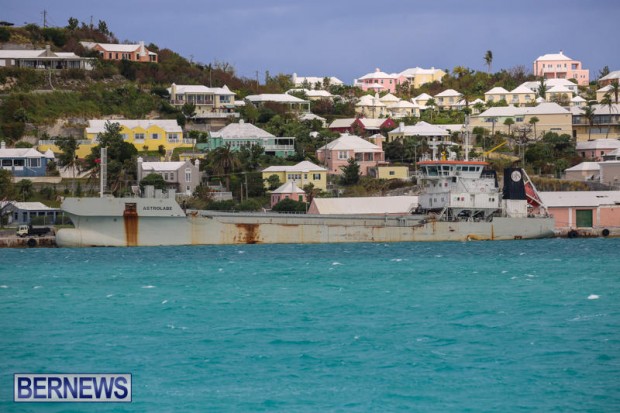 According to the channel study website, the re-alignment of the North Channel has been agreed so as to minimise the impact to the coral reefs, dredging will commence in late October to avoid main coral and fish spawning season, the dredge spoils will be re-used in the landfill project at South Basin, and 598 corals have been relocated to adjacent reefs and are being monitored.
In addition to the Niccolò Machiavelli and Astrolabe, this week's Bermuda shipping schedule [PDF] also lists another dredger, Boussole, as scheduled to be here.
Read More About
Category: All