The 2015 Elite Caribbean Cycling Championships concluded in Barbados yesterday [Oct 18], with Bermuda's Chequan Richardson and Dominique Mayho competing, as Mayho finished 12th in the men's individual time trial.
Bermuda Bicycle Association [BBA] president Peter Dunne said, "Sunday's road was reduced in distance to 81 miles from the originally scheduled 100 miles due to the heat and late start of 11:30AM but the challenging course took its toll on the 75 male competitors.
"Neither Chequan Richardson nor Mayho completed the full distance with Mayho distanced due to a mid-race collision which resulted in a broken spoke."
Che'quan Richardson and Dominique Mayho: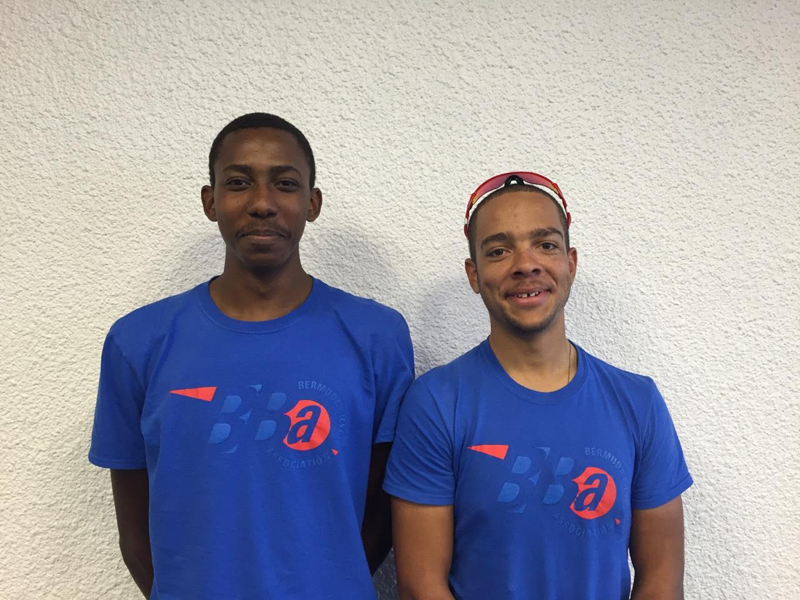 "Though getting a replacement wheel from team mechanic Paulo Medeiros who was in the team support car following, the exchange left Mayho well back of the accelerating peloton. Richardson had a very strong performance on the course best suited to climbers.
"Eventually settling in with a group back of the lead, he completed seven laps before the organisers pulled him from the race.
"Che'quan had a great performance at this event today and it should give him a huge boost of confidence in his cycling. To be able to hang in for also long as he did on this course and against this field showed that he has made significant strides in his fitness and mental toughness.
"As his 2015 road season comes to a conclusion I am hoping that today's ride will inspire Che'quan to raise his preparation even further."

Read More About