The Minister of Education Wayne Scott was today [Oct 22] presented with copies of the "Island Flames" book by author Jonathan Smith at CedarBridge Academy.
Mr. Smith has recently released "Island Flames" which details the pivotal events surrounding the 1977 riots. Today he presented the Ministry of Education with copies for middle and high school libraries.
Mr. Smith said, "I am pleased to make this small contribution to the Bermuda public schools. Based on some of the public responses I have received, it is clear to those who were involved in getting this book to market, that the subject matter is of immense interest.
"I want our students to understand the deep racial divide that existed in the 1970's and to understand the progress that we have made since the Pitt Commission. It is important that we share our history with our young people."
Minister Scott thanked Mr. Smith for his generous donation and offered his congratulations for publishing this important historical resource.
Minister Scott said, "On behalf of the Ministry of Education, I wish to thank you for all your efforts and substantial research that has been collected in Island Flames. I am looking forward to reading the book. Our students need to have at their disposal books that record Bermuda's history."
Left to right: Jayla Burt; Jahshua Johnson; Candace Seymour, CedarBridge Librarian; Minister Wayne Scott, Jonathan Smith; Bathsheba Jones; Christina Phillips and Aminah Simmons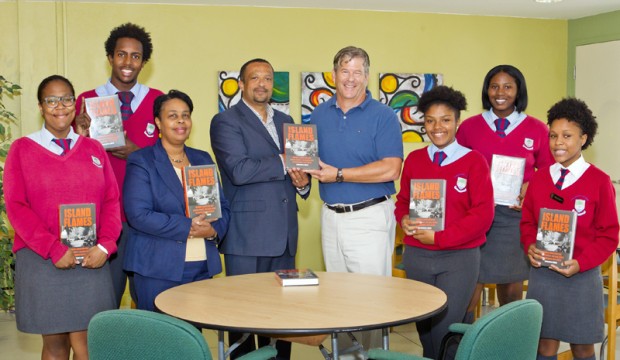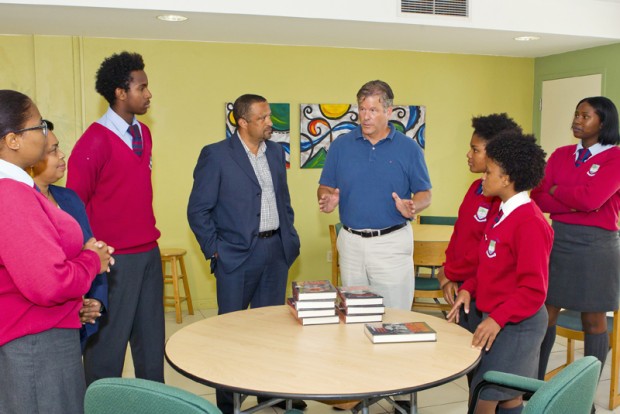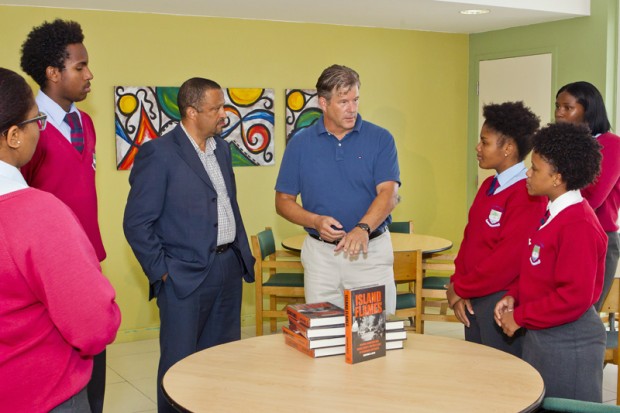 Read More About