[Updated with video] 33 year old Jamiko Bean is now back in police custody after being captured this afternoon [Oct 17] in Southampton.
Bean had escaped from police custody at around 1.30pm yesterday while apparently assisting members of the Criminal Investigations Department in identifying scenes of crimes he is suspected of committing.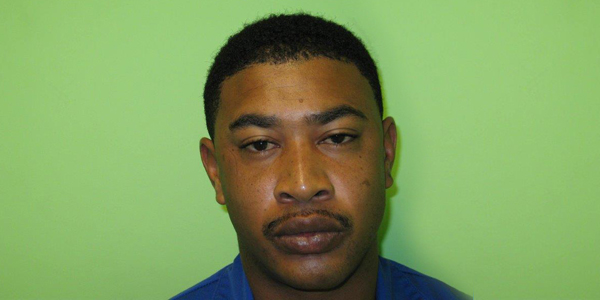 A police spokesperson said, "Police can confirm the recapture of 33 year old Jamiko Bean who was seen by officers on Middle Road in Southampton at around 3:50pm on a motorcycle.
"The 33 year old male then jumped off the cycle and began to run and hide in the area of the Southampton Marketplace. He was eventually captured without a struggle at a residence next to Riddles Bay.
"He was then taken to Hamilton Police Station where he was processed and detained. Police would like to thank the public for their assistance with this matter.
Read More About