St. George's businesses are preparing to launch the holiday shopping season this weekend with an event known as Small Business Saturday.
The event will take place on Saturday, November 28th with a host of activities scheduled throughout the day and evening.
Similar to Black Friday and Cyber Monday, Small Business Saturday is a campaign created to promote shopping at small brick and mortar stores, with retail stores and restaurants that will be open for holiday shopping throughout the day.
According to Bermuda Economic Development Corporation Officer, Ray Lambert it is "great to see the businesses getting excited for the start of the Holiday Season. The extra activity is very encouraging for businesses and residents."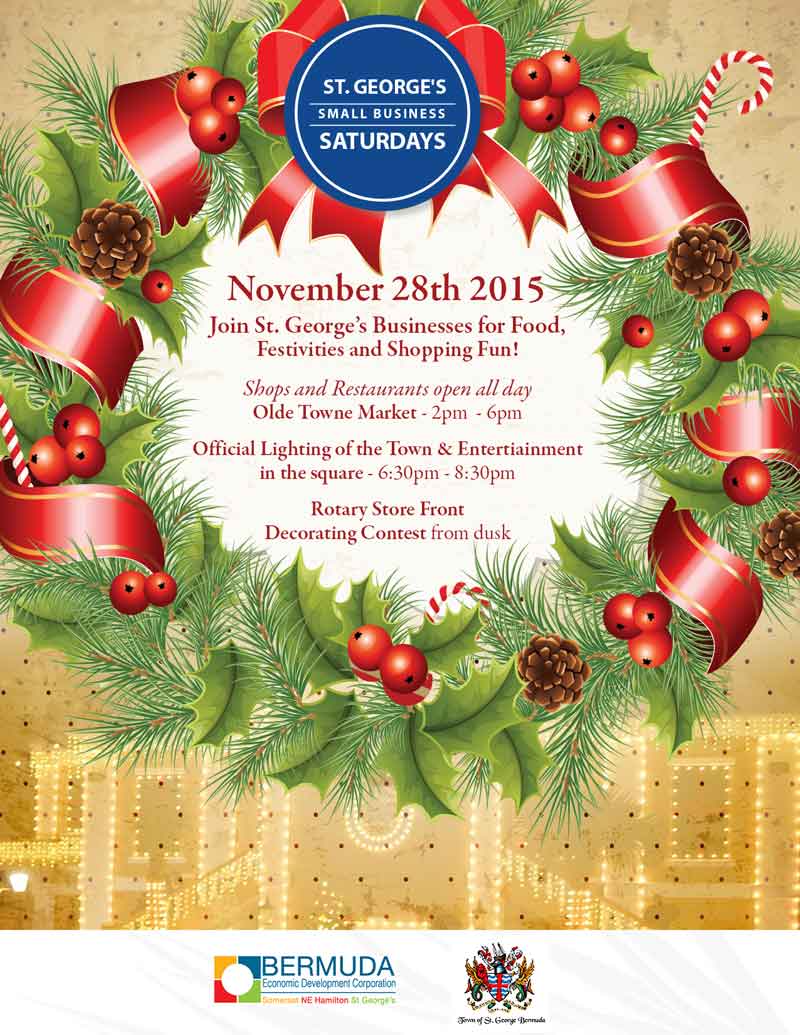 The Olde Towne Market will be part of the festivities with a Special Christmas Market that will be open from 2pm until 6pm. Over 20 vendors are expected to attend with DJ Regis providing musical entertainment along Water Street.
Starting at 6:30pm, the Mayor and Councilors of St. George will be having an Official Lighting of the Town. His Excellency the Governor George Fergusson and Mrs. Fergusson will be invited guests; while there will be participation from a variety of groups including: the Salvation Army Divisional Band, Richard Allen Choir Ensemble, Their Majesties Choristers from St. Peter's Church and a St. George's Businesses Fashion Show.
Mayor Francis said, "We have been discussing an official lighting of the town for a few years, and now we are bringing it to fruition. We hope that the community joins in to help generate traffic for the town."

Read More About