The second Bermuda StartUp Weekend [SUW], dubbed The Hospitality Edition, will take place from December 4 to 6 at Butterfield's Rosebank Banking Centre, providing an opportunity for island entrepreneurs to take the next step with their business plans.
The first Bermuda StartUp Weekend took place earlier this year, with a number of businesses formed during the 54-hour event.
StartUp Weekend is an intense and dynamic 54-hour event that "inspires, empowers and educates entrepreneurs." During the weekend, individuals present business ideas, form teams, create products, share insights and launch startups.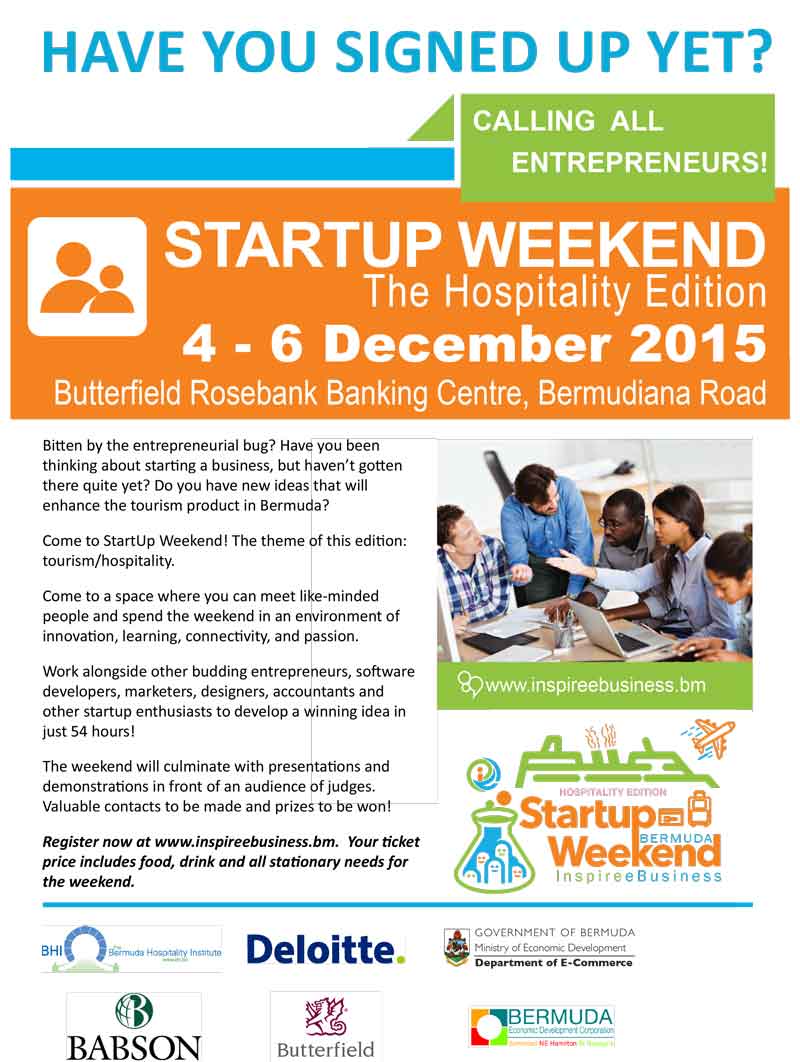 At the inaugural event earlier this year, Nakia Smith's 'The Kitchen' concept of a shared community kitchen won first place; Ms. Smith said, "SUW was an experience of a lifetime.
"To work with people who are selflessly committed to a concept that I created was incredibly gratifying.
"Their dedication and hard work motivated me to push further to reach my goal.
"I want to encourage anyone who has been toying with a business idea to come and participate. Come and be among like-minded people who can bring life to your dream."
To register for the December StartUp Weekend, sign up online. Each ticket includes food and drink during the weekend, plus all common stationery needs.
Read More About