Clarien Bank Limited has announced that "high net worth clients can take advantage of full wealth management services offered in conjunction with the Bank's subsidiary Clarien Trust Limited [CTL]."
"CTL provides experienced Trustee administrative services for a wide range of Bermudadomiciled trusts, including family and estate planning solutions utilising trust and corporate structures," Clarien said.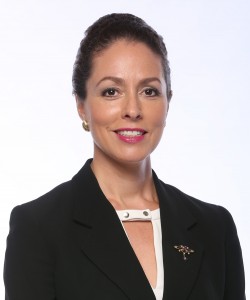 Clare Spearing, Head of Private Banking, commented: "We have recently strengthened our partnership with CTL, making its services more conveniently accessible to clients looking for advice on how to manage their wealth.
"CTL is one of the specialised services our team is able to call on for bespoke solutions and advice for clients.
"Our Private Banking and Wealth Management team connects all of the services clients may require, such as banking, lending, investments and portfolio construction, insurance, estate planning and wealth replacement vehicles."
Ian Truran, CEO, Clarien Bank Limited, commented: "CTL complements the diverse and integrated financial services that the Clarien Group offers high net worth clients.
"Our Wealth Management and Private Banking teams work closely with CTL to determine the best way to meet our clients' goals, which can range from family trusts and estate planning to property ownership and working with investment managers and advisors, such as Clarien Investments Limited, to create a portfolio that best meets their requirements.
"CTL will also work with our 2 clients' legal advisors to create a trust or structure that meets their specific estate planning needs and requirements."
Robin Peters, Senior Advisor, Wealth Management, commented: "Our focus is to provide customised wealth management solutions rather than 'selling' products.
"Collaboration is key, as we work with clients to grow and ultimately preserve their wealth.
"Our success is built on the close personal relationships we have fostered with our clients over many years, along with the services that are provided by knowledgeable, qualified Bermudian professionals who are readily accessible and accountable."
For more details about Clarien Private Banking and Wealth Management, visit clarienbank.com/private-banking or contact Clare Spearing at cspearing@clarienbank.com or call +1441.294-2454.
Read More About