Gosling's Brothers Limited is getting set to present a full-featured launch party for its new Gold Seal rum, featuring international DJs and Burlesque dancers performing throughout the evening on Saturday, January 2, with the event free to attend.
The party will be held at Pier 6 on Front Street, with doors opening at 9.00pm. Besides the wide range of entertainment, the party will also feature the first public tasting of Gosling's Gold Seal Rum.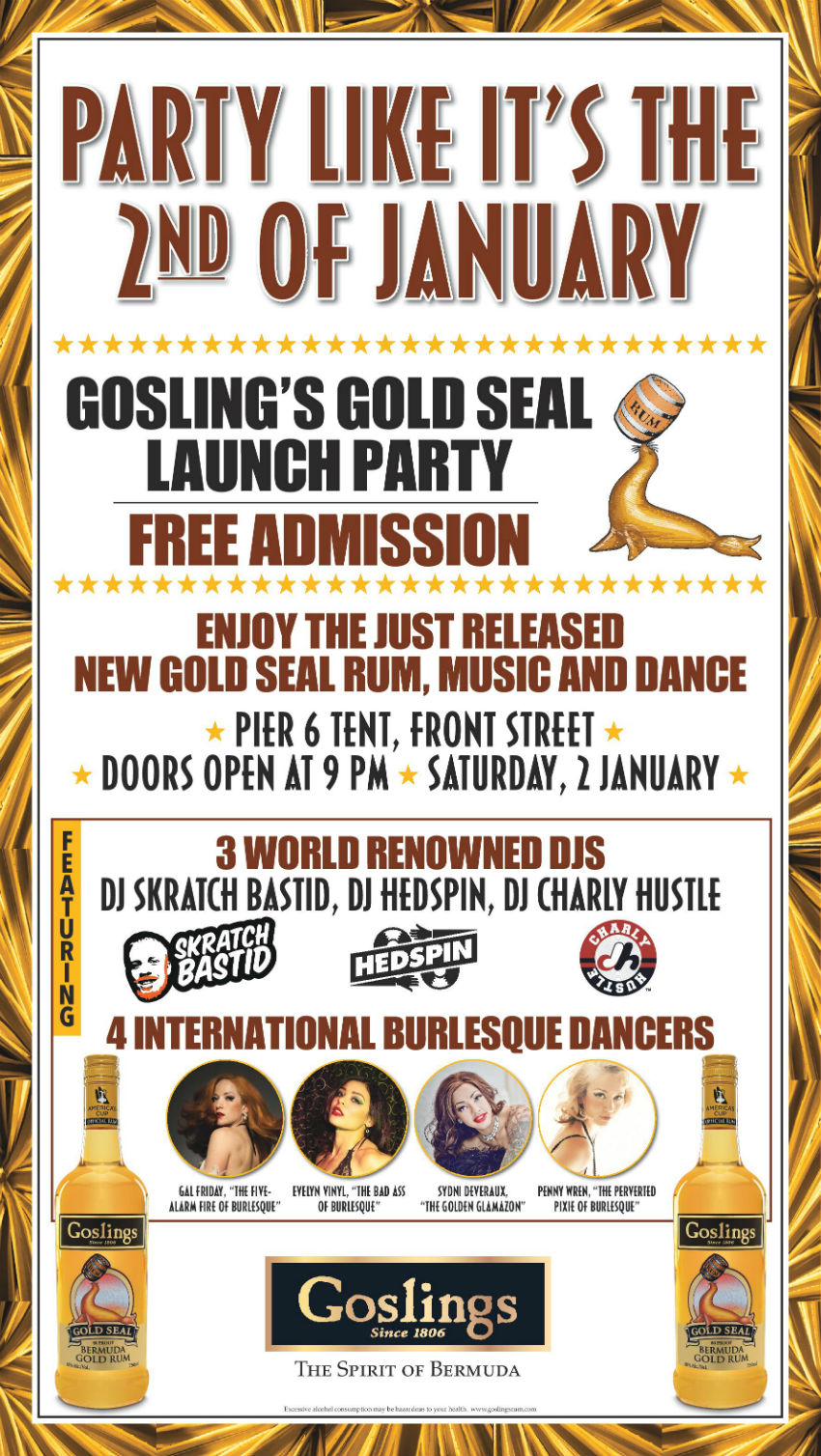 The party's entertainment will include DJ Skratch Bastid, DJ Hedspin, and DJ Charly Hustle, along with Burlesque dancers Gal Friday, Evelyn Vinyl, Sydni Deveraux, and Penny Wren.
A Gosling's spokesperson said, "It is going to be an awesome introduction for an unbelievable product. We are flying in some of the best DJs in the world and Burlesque dancers will be performing through the night.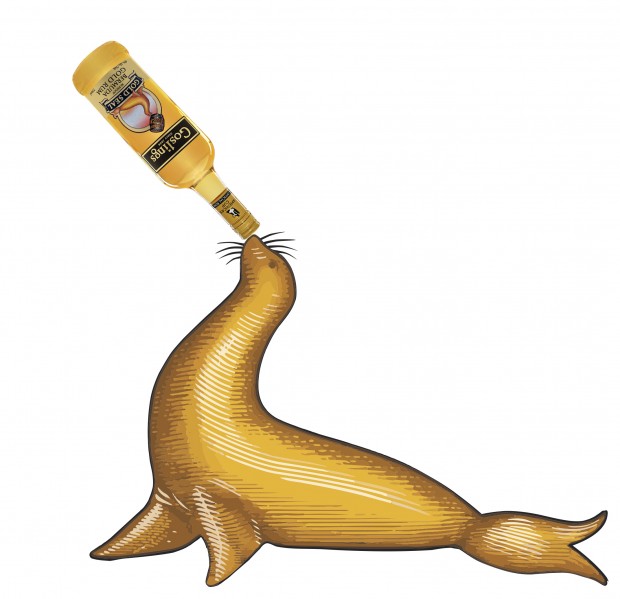 "The Gold Seal is a brand new product and everyone at the party will literally be the first in the world to try it. Bermuda is the only place in the world where this is available right now so this will be a very special night.​"
Regarding the new Gold Seal product, the spokesperson said, "The finest distillates from Continuous Stills and Pot Stills are aged independently and combined to produce Goslings Gold Seal Rum."
Burlesque dancer Gal Friday, one of the party's performers: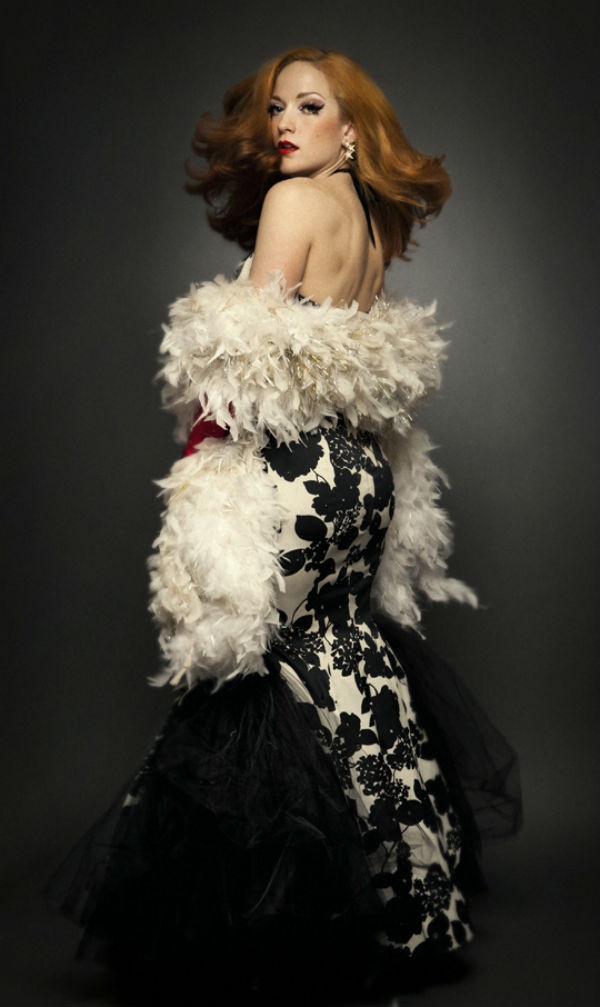 "Time honored blending techniques handed down over generations of the Gosling's family offer well-balanced and complex Rum.
"Gold Seal highlights the rich flavors of the pot still with the elegance of the continuous still in perfect harmony. Just the right amount of oak aging in select once used Bourbon Barrels Gosling's Gold Seal is extremely versatile Rum. It can be enjoyed neat or on the rocks like youthful single malt."
Read More About
Category: All, Business, Entertainment, News